Christmas Menu – Winter Beef and Apricot Stew
December 6, 2015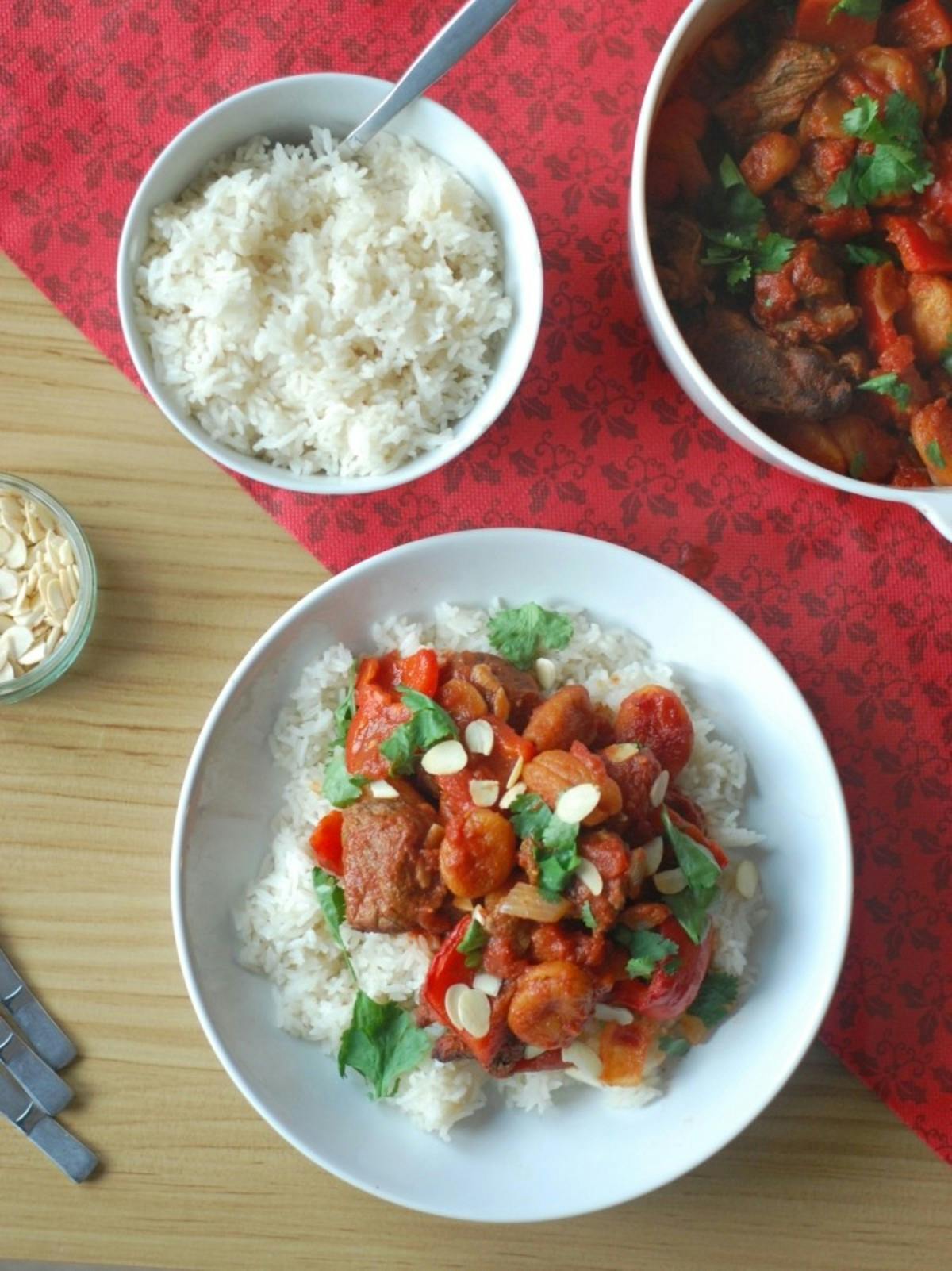 Welcome to the main event! Yep, it's this beautifully tender, melt-in-the-mouth, Beef and Apricot Stew!
I decided to move away from the typical turkey recipes flying around the inter-webs this time of year, and bring you this beef dish instead. I'm not much of a turkey lover if we're being honest, and eating it once a year on Christmas day just about satisfies my turkey quota for the year. So when it comes to festive entertaining, I usually gravitate towards red meat. Stewing beef is great for this time of year. Not only is it cheap, but it's incredibly flavoursome once it's been slow cooked.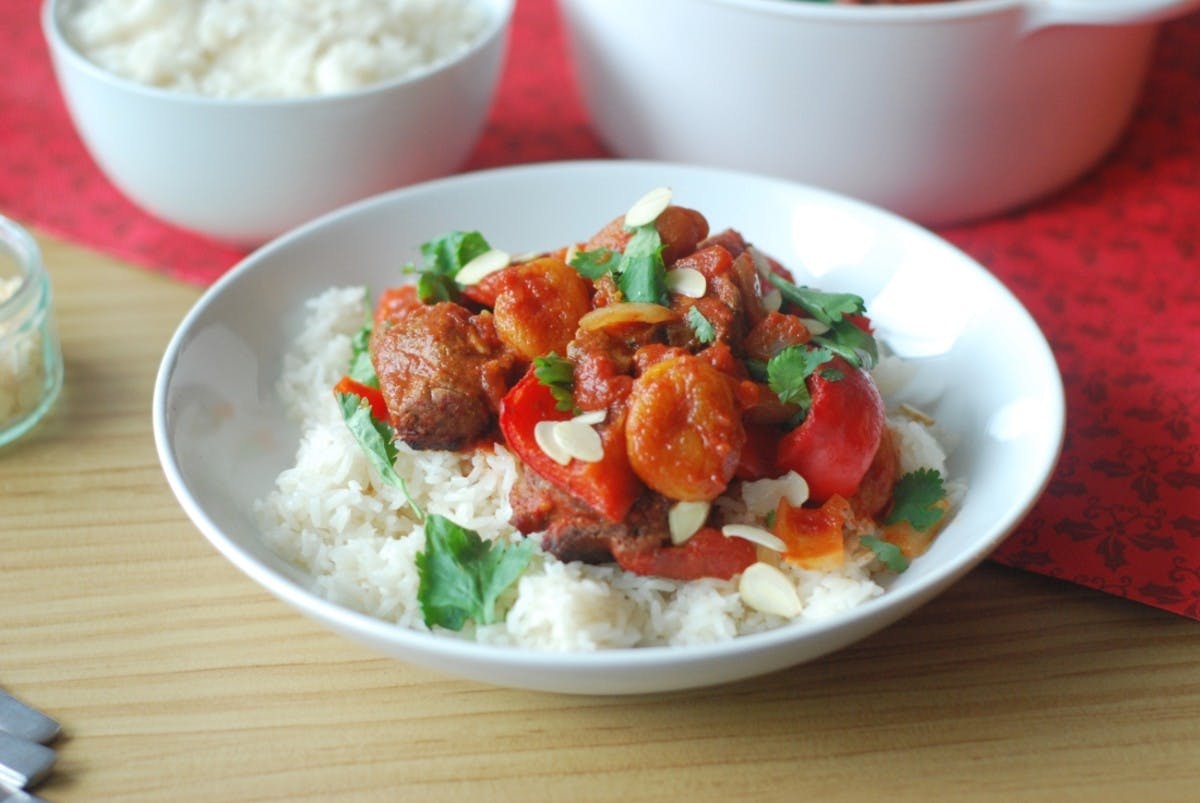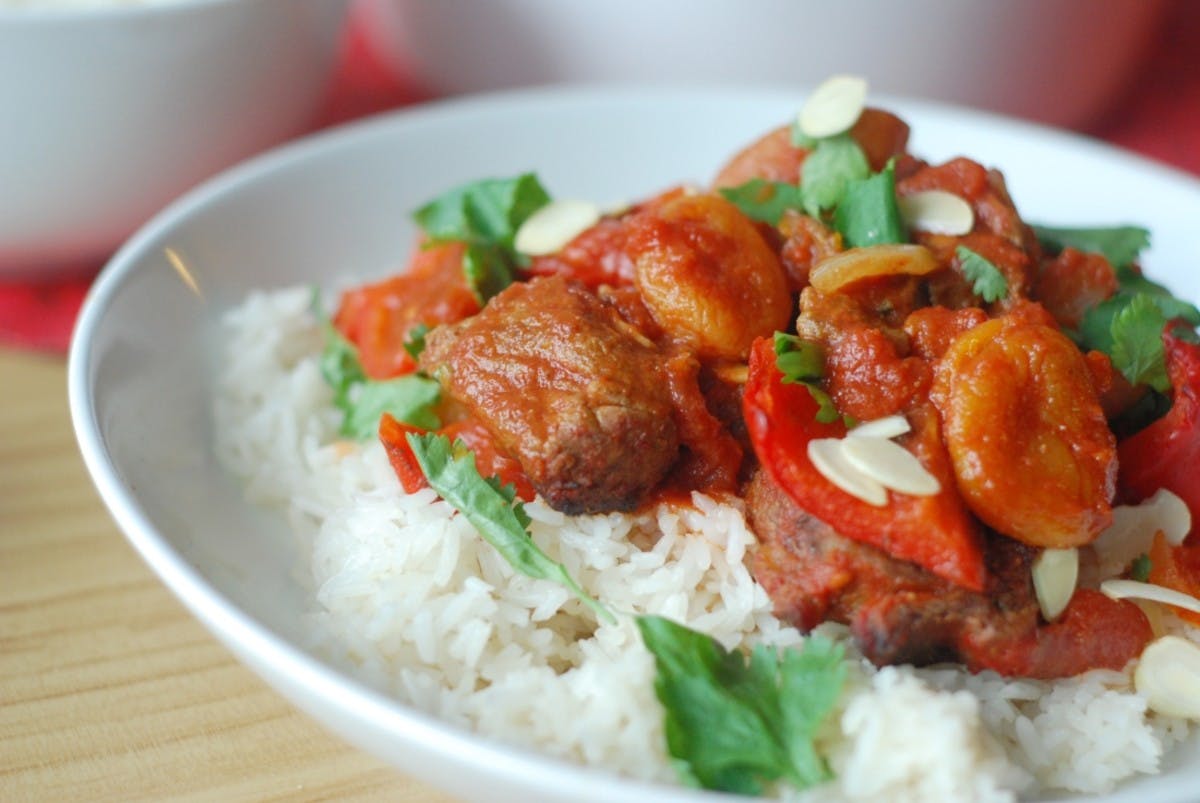 Beef also tends to absorb flavours really well, especially if it's been cooked slowly. So you get to enjoy those lovely warming spices of cumin and smoked paprika. The apricots also bring a wonderful sweetness here, and an added festive touch!
If you're hosting a dinner party, you can prepare the beef and apricot stew hours in advance of your dinner guests arriving. It can be slow cooking in the oven whilst you're eating your starters (see my Spiced Parsnip Soup), and taken out whenever you're ready to dish up the main.
I hope you're enjoying my Christmas Menu plan so far! Please let me know if you get round to making this Beef and Apricot Stew, and remember to tag your H + B creations with #heartandbowl 
Plus, keep and eye out for next week's recipe, where I will be sharing the finishing touch to my 3-course Christmas Menu… Dessert!