Bowling House – Review
August 27, 2018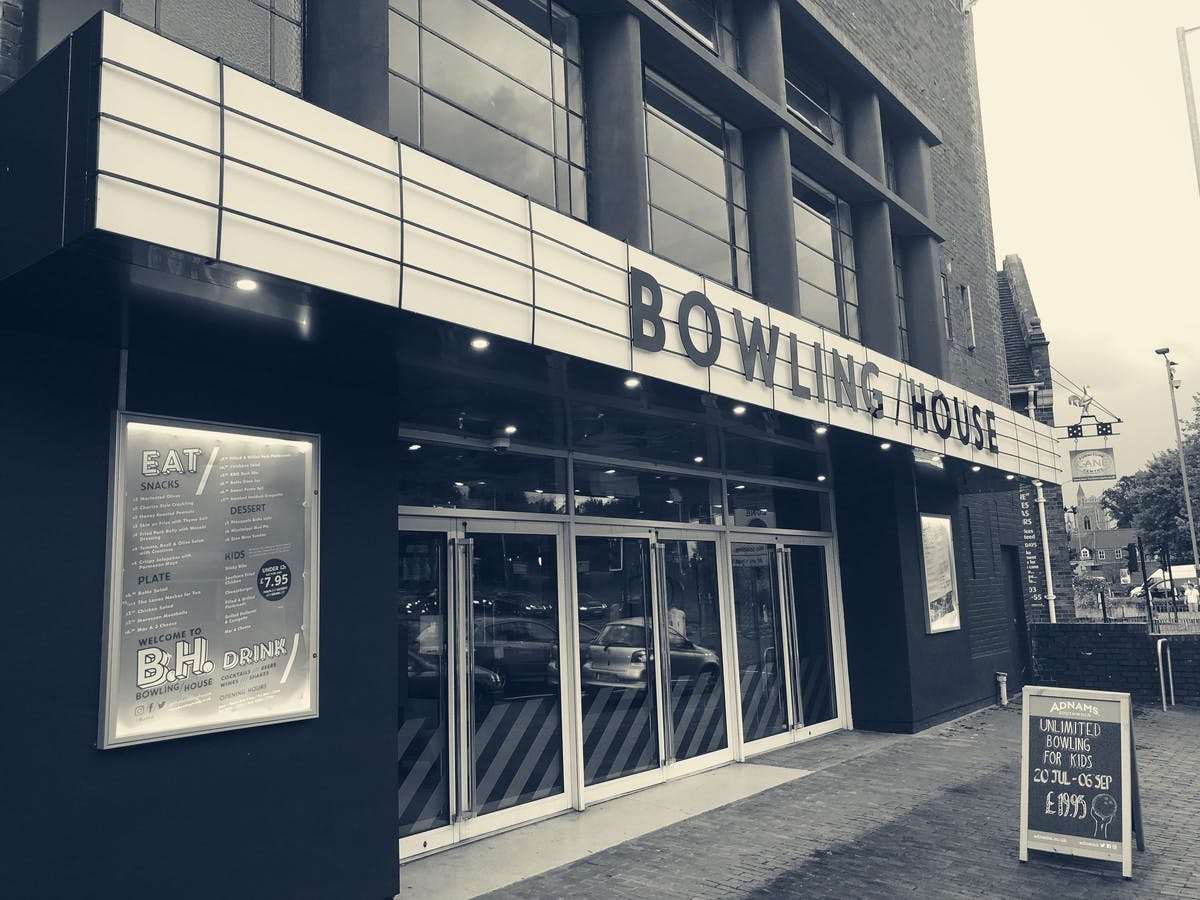 Hands up who hasn't been to the Bowling House in Norwich yet? If you're raising your hand right now… what were you thinking?!
OK, so maybe you were too busy washing your car or walking the dog (or walking the car and washing the dog.) Who knows?! I'll forgive you. Life's busy and we're often lucky if we know what day of the week it is sometimes. Wouldn't it be nice to find a place to unwind from it all? Enter Bowling House!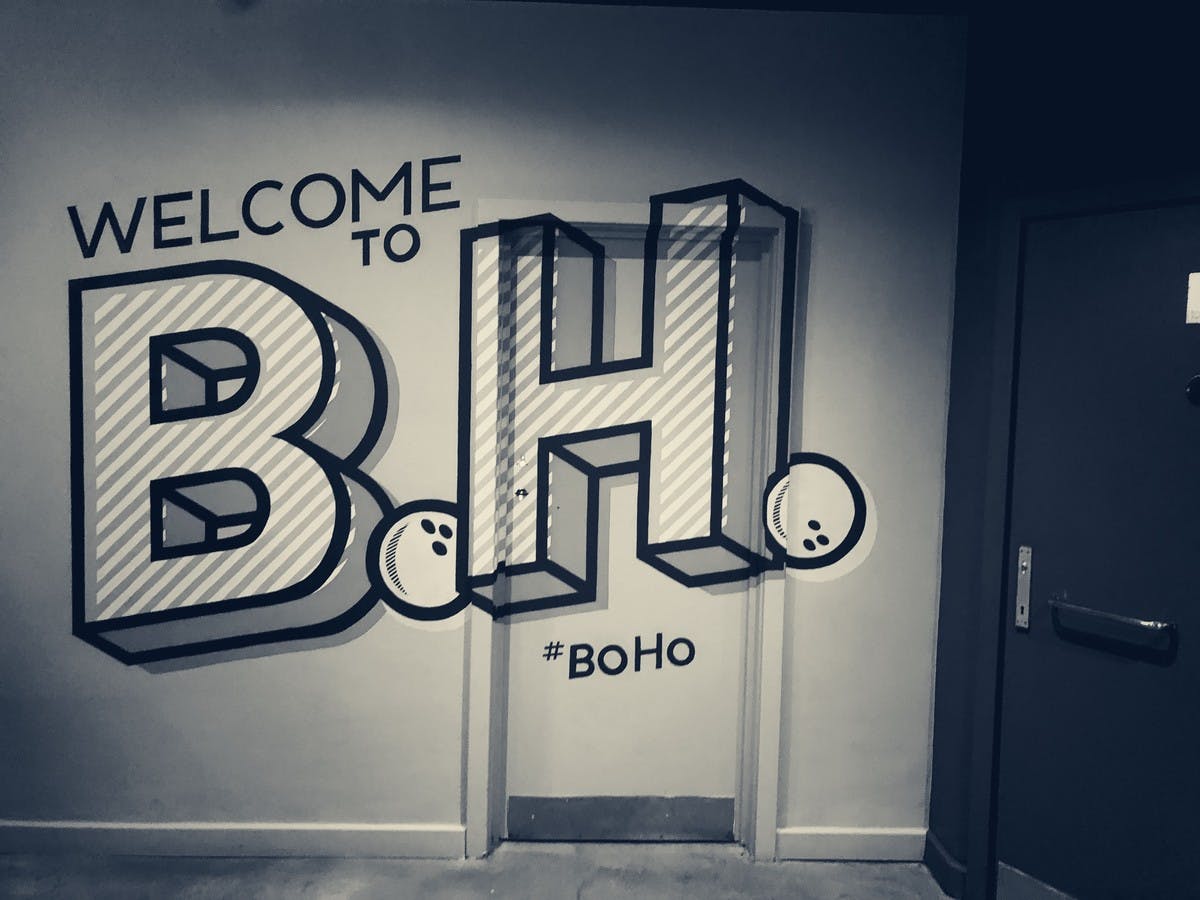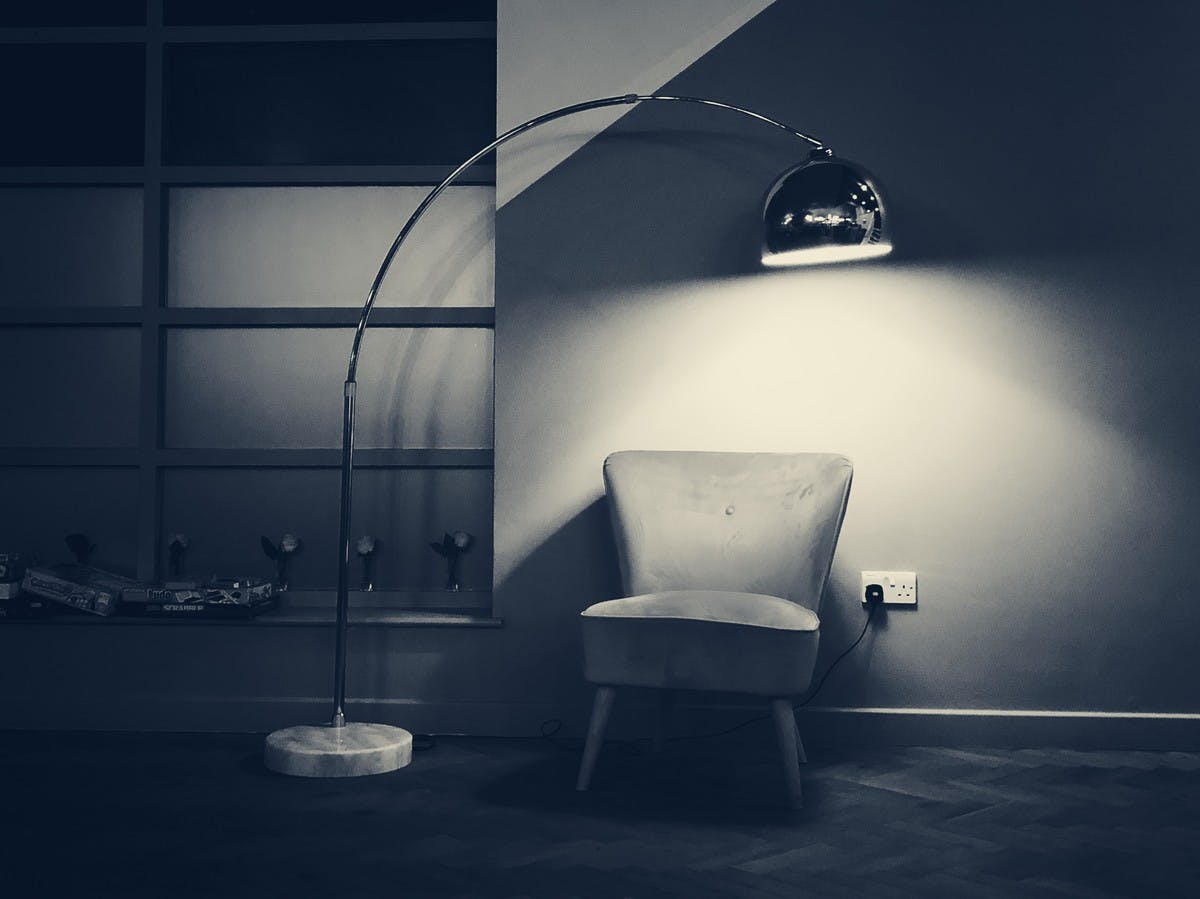 Located at the top of Dereham Road, and a stone's throw away from the hustle and bustle of St Benedicts, the Bowling House is perfectly situated for a night out in our fine city.
I recently visited with my partner on a Friday evening at the end of a busy week. On entering, we were immediately taken over by how relaxed and friendly the atmosphere was. We were given a very warm Norwich welcome, and shown to our table for dinner. The dining area is located right by the bowling lanes, so you can watch all the action and listen joyfully to the sound of pins tumbling over.
The Bowling House (or BoHo) has a retro style throughout, with bright decor and pops of neon lighting. Every corner is waiting to be snapped and posted on Instagram. We admired our surroundings whilst perusing the menu and enjoyed some retro music, packed full of nostalgic hits. I felt like I was in scene from a classic cult movie, sitting in an old-school American diner but with a classy "Norwich" spin.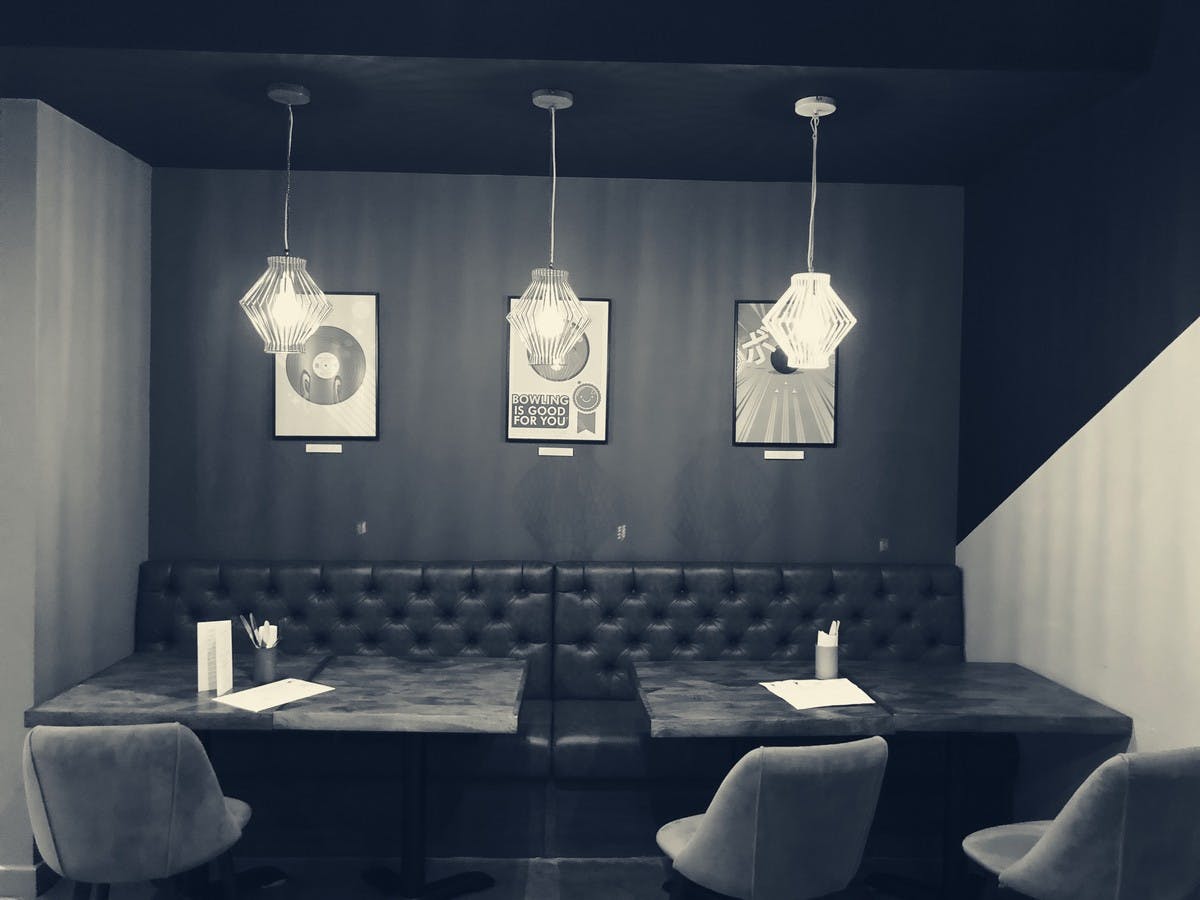 Food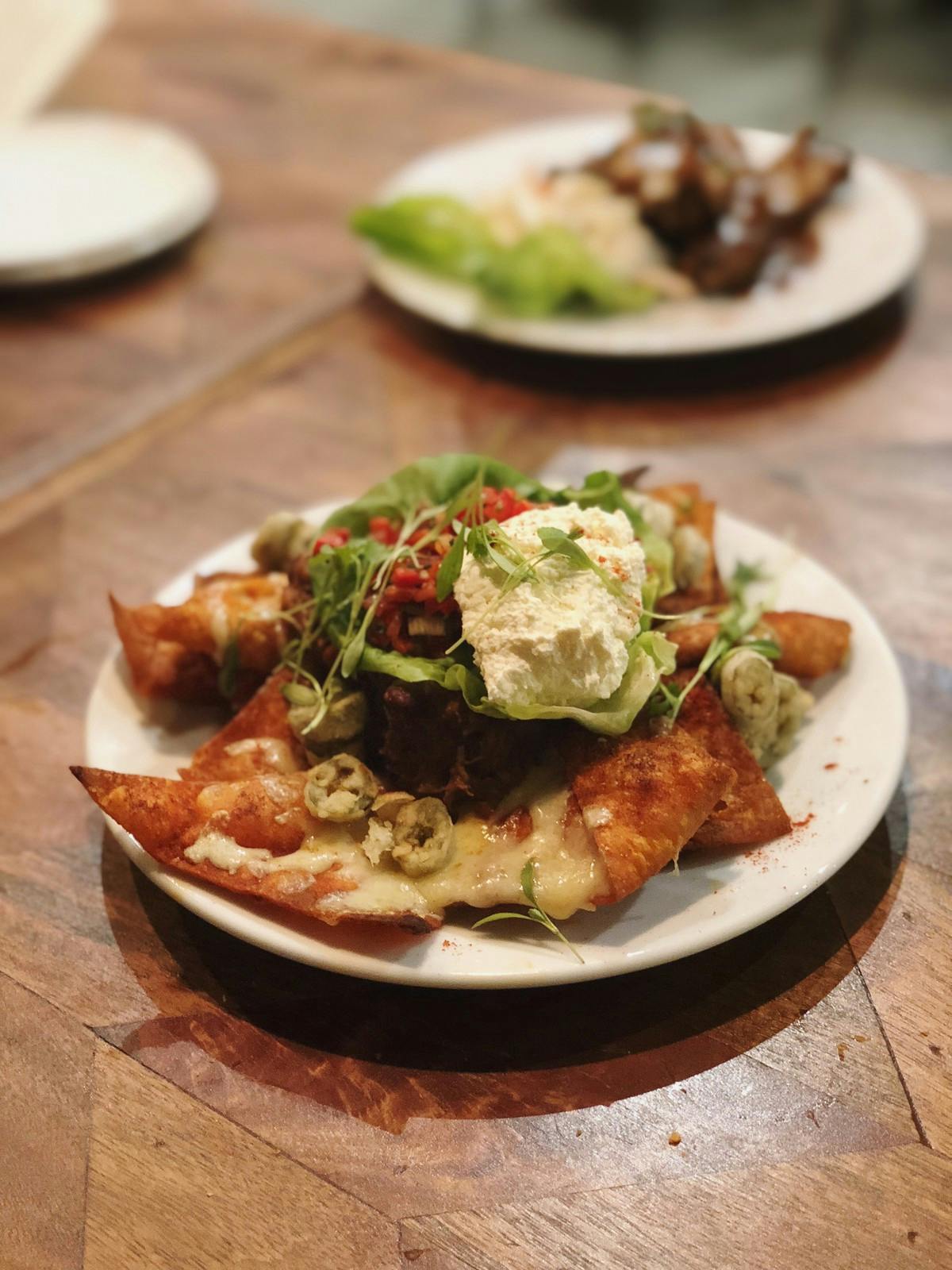 Our waiter was already very clued up on my dietary requirements, having specified these in advance. He happily answered all of my questions regarding allergy information and made some helpful suggestions. Being gluten-free, the kitchen catered so flexibly and easily to my needs. They took all of the pressure out of navigating through the menu, which can be a daunting process when you have any form of dietary requirement.
It was recommended that we order 2-3 dishes per person (we never need much persuasion when it comes to ordering multiple dishes!!) My partner ordered Beef Nachos and BBQ Back Ribs. I went for the Moroccan Meatballs and Tiger Prawns. We also ordered some Chorizo Style Crackling to start us off. Anyone who knows me knows my (slightly worrying) addiction to anything crackling related – and this was sublime. I've never had Chorizo Style Crackling before, and it really added a new twist on a much loved snack. They were so deliciously smoky and moorish. Needless to say, they didn't last very long.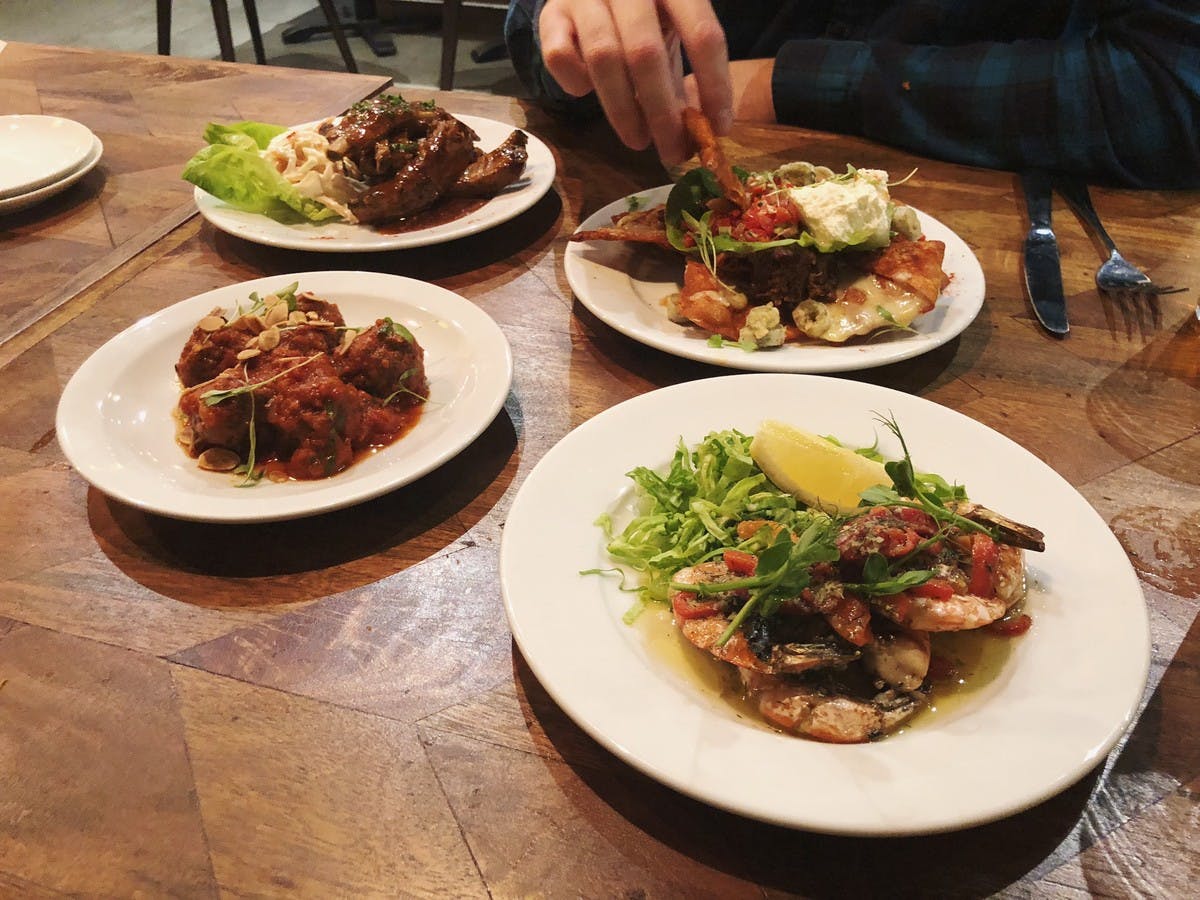 When our main plates arrived, we were very impressed by the sheer amount of food. Dan and I are not ones for small portions, so our eyes lit up when a feast was laid out before us.
The casual style of dining was just what we needed after a long week, as we picked from the various dishes. This would be perfect for large groups of friends or family, as it encourages sharing and creates a very social and laid-back atmosphere.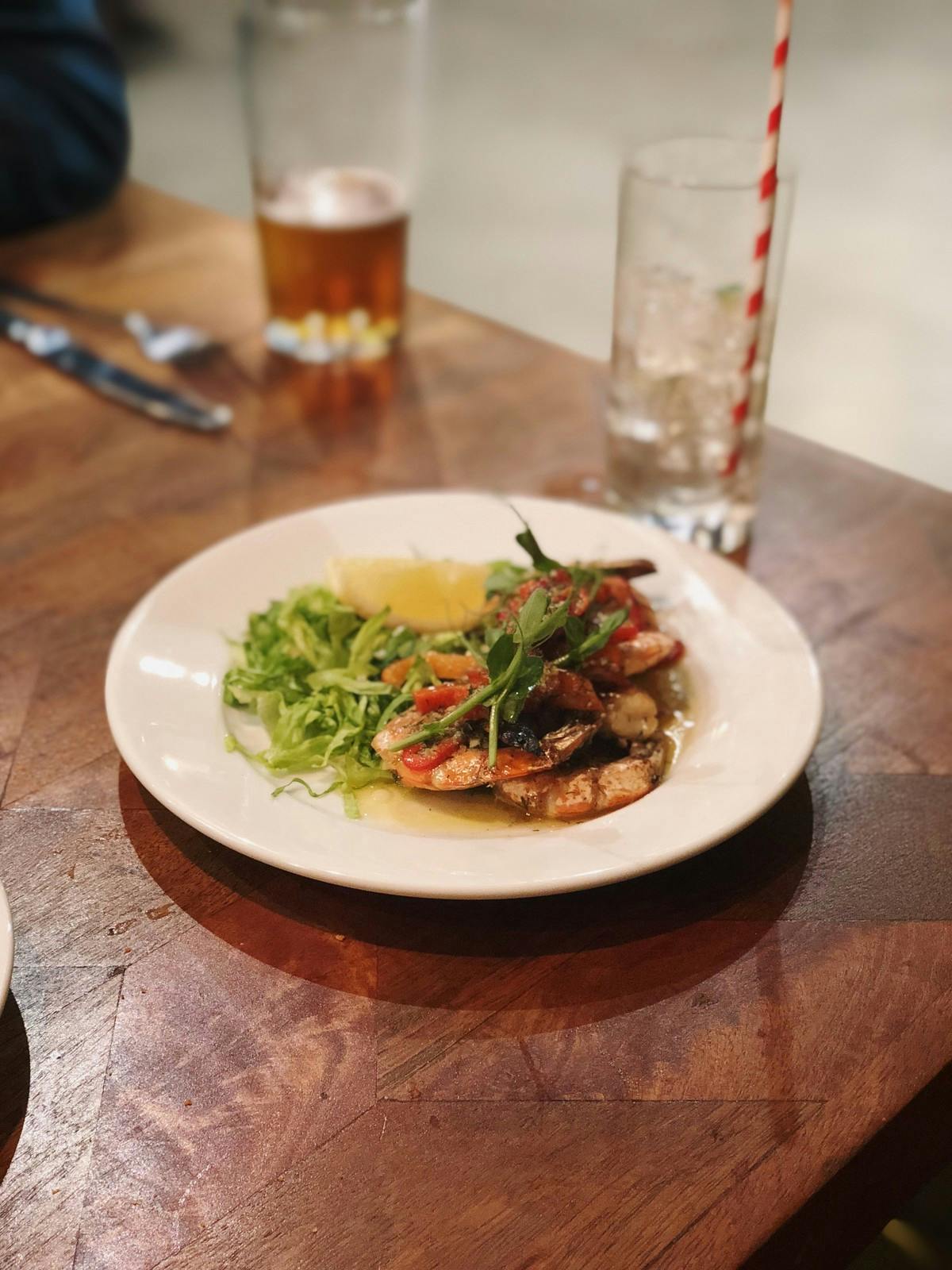 Each plate was delicious in its own way, perfectly seasoned and packed full with flavour. Every dish added a new sensation on the palate. The sheer variety was so refreshing, and we were spoiled for choice at what to try next.
A personal favourite were the Moroccan Meatballs, which were so juicy and flavoursome. Dan loved the BBQ Back Ribs – the meat just fell off the bone!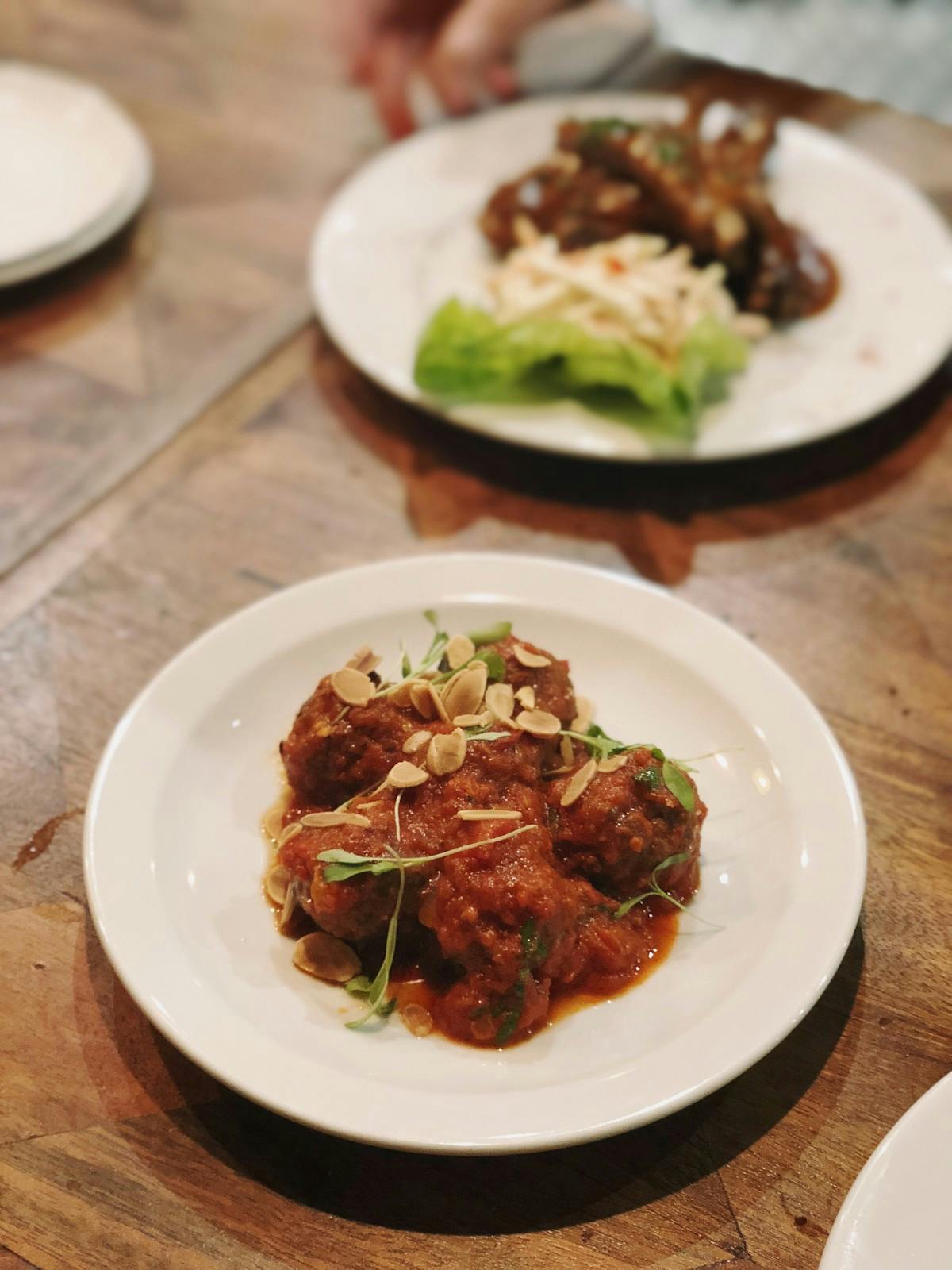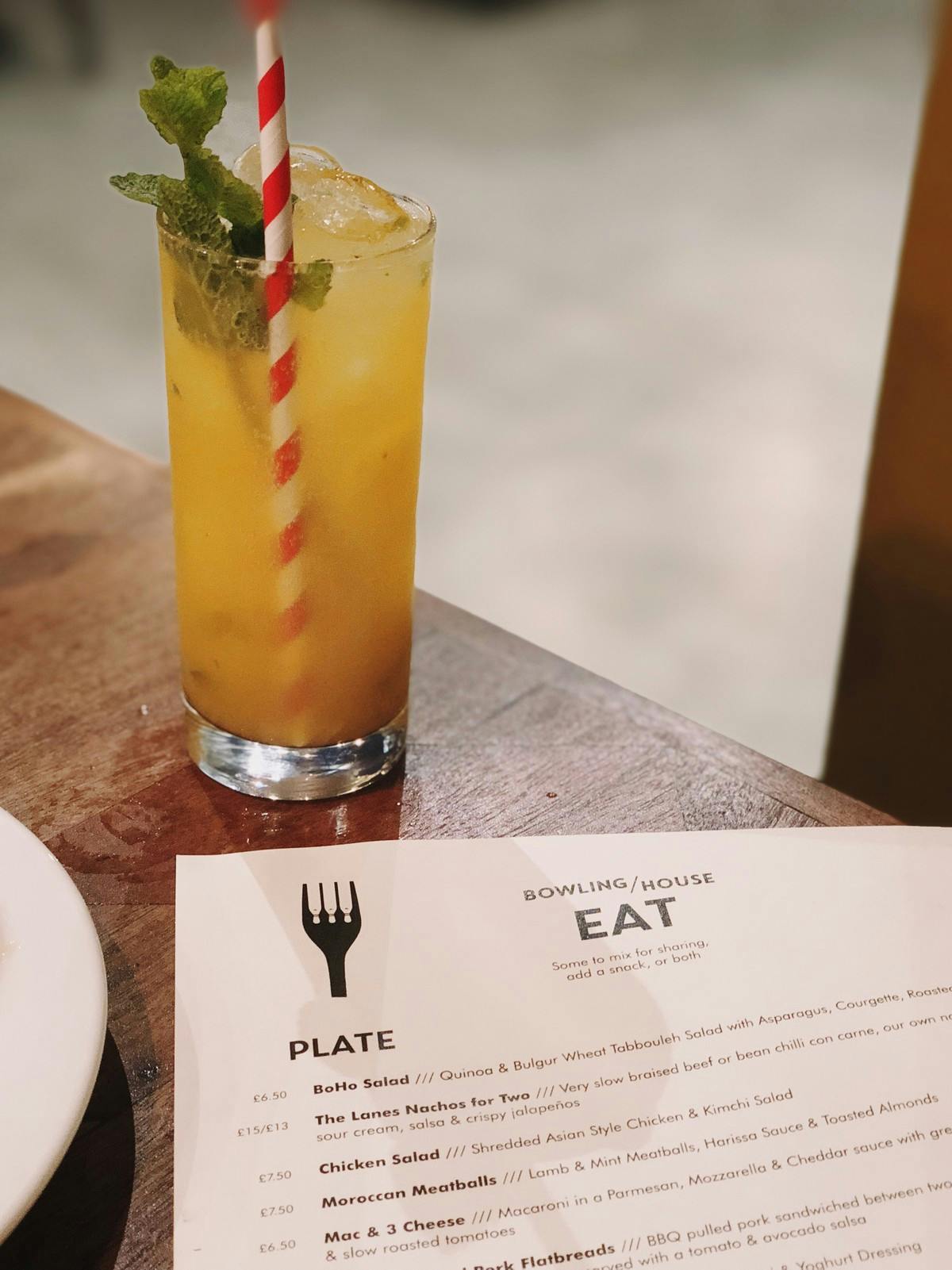 To wash it all down, I opted for a couple of mocktails. Being a non-drinker, I often judge a place purely by the soft drinks on offer. I had nothing to worry about here though, I found some unique mocktails on the menu, which were more thought-out that the usual non-alcholic Mojito or Pina Colada. Care has clearly been taken to make sure there's something for everyone here!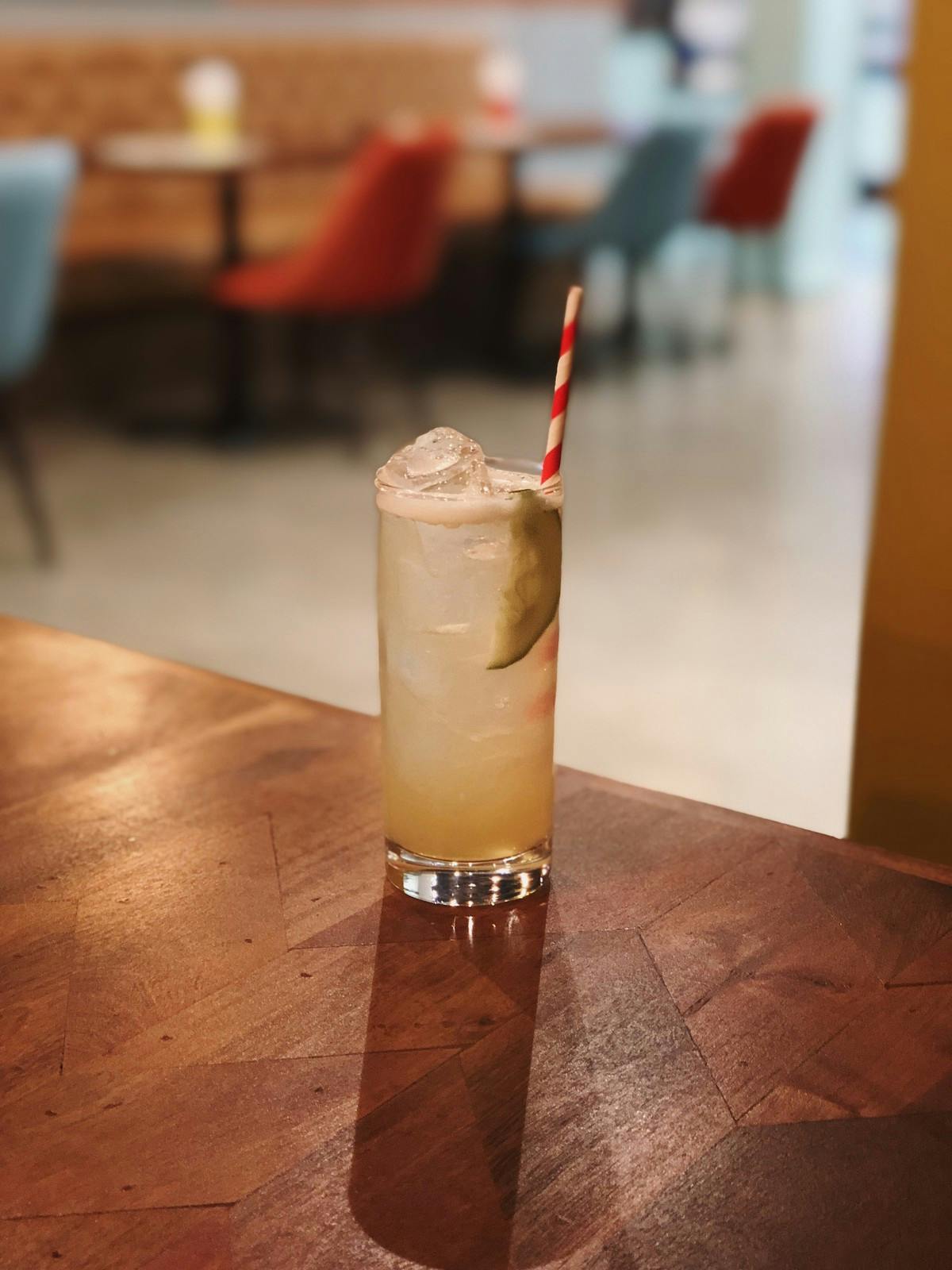 Looking at the regular cocktail menu, I could clearly see these being a hit for those who like a good drink. Just in itself, the bar would be a great place to grab a chilled drink with friends in the evening – even if you're not in the mood for bowling!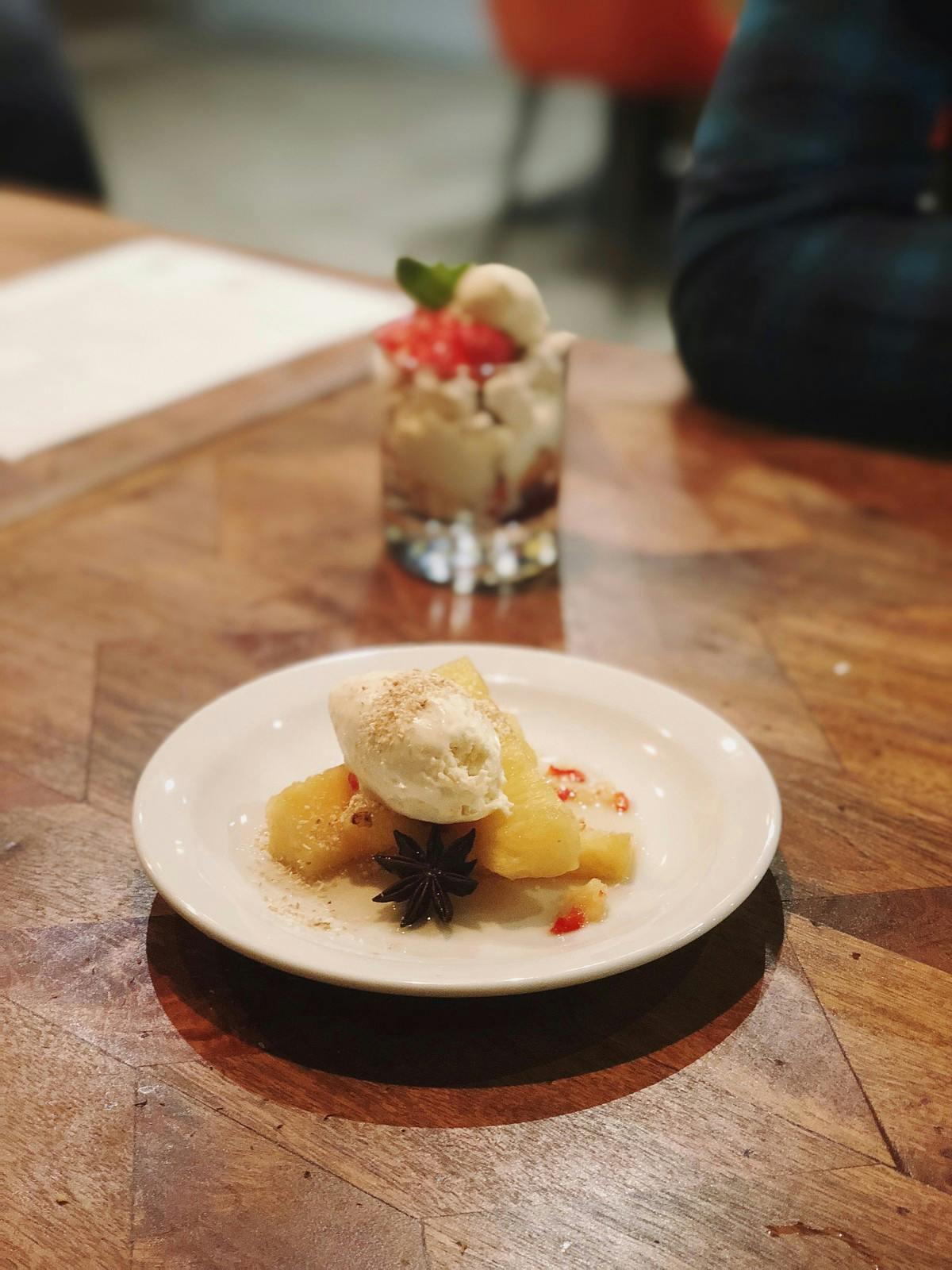 Despite the mountain of food we had just conquered, dessert looked too tempting to pass up!
I opted for the BoHo Pinapple, which was by far the best dessert I've eaten since being gluten-free. The ingredients were so perfectly balanced – the tropical pineapple paired beautifully with the heat from ginger and chilli. The toasted coconut ice-cream pulled everything together with a creamy velvet finish.
Dan ordered an Eton Mess Sundae and was equally as delighted with his choice. The dessert was gone in seconds.
Bowling
Next we turned our hand to a few rounds of bowling. Shocked we could move after all that food? So were we.
It's been a while since Dan and I went bowling, so it must have been the excitement to get playing. Needless to say we were both hilariously rusty – but isn't that half the fun of bowling?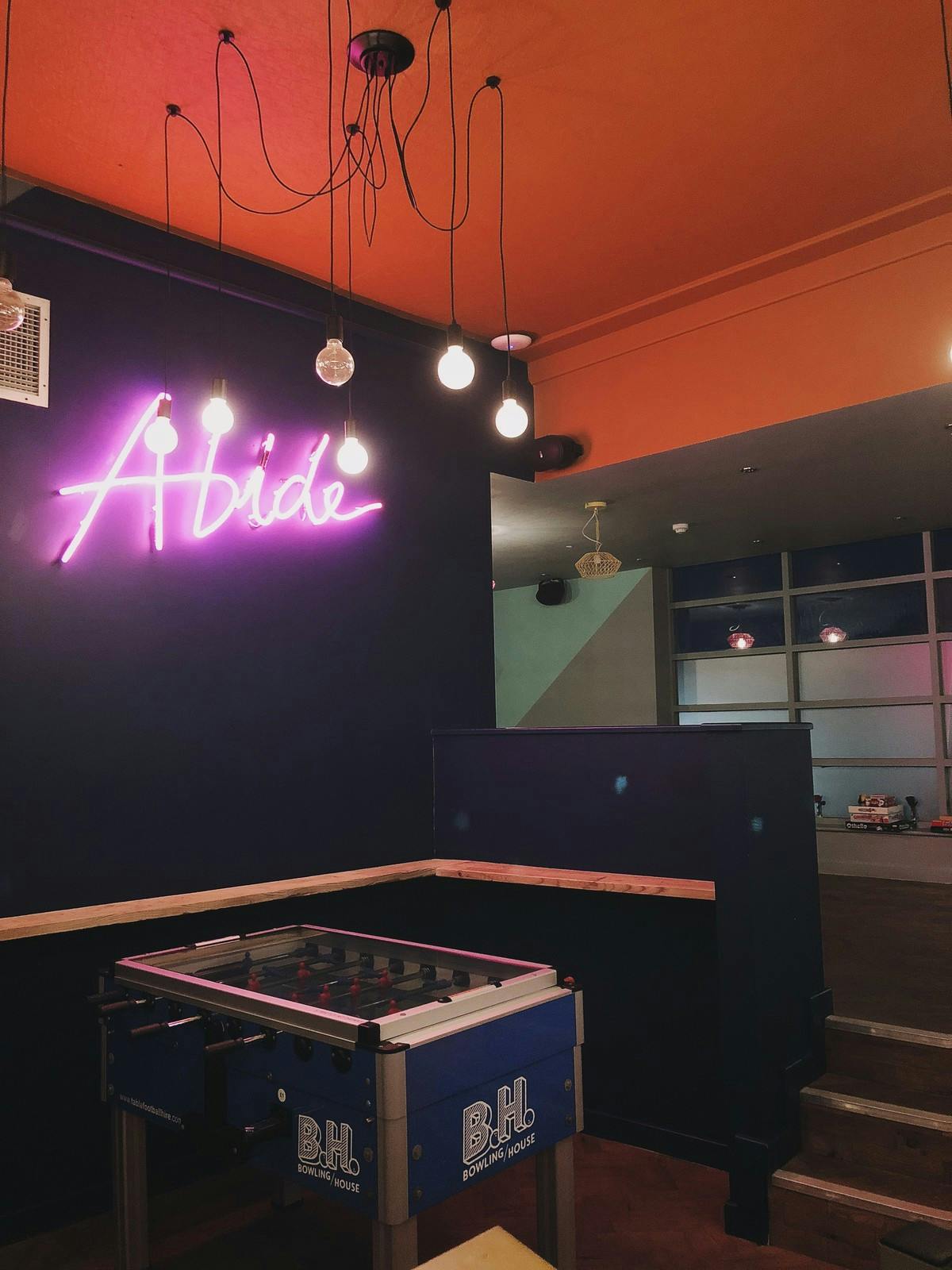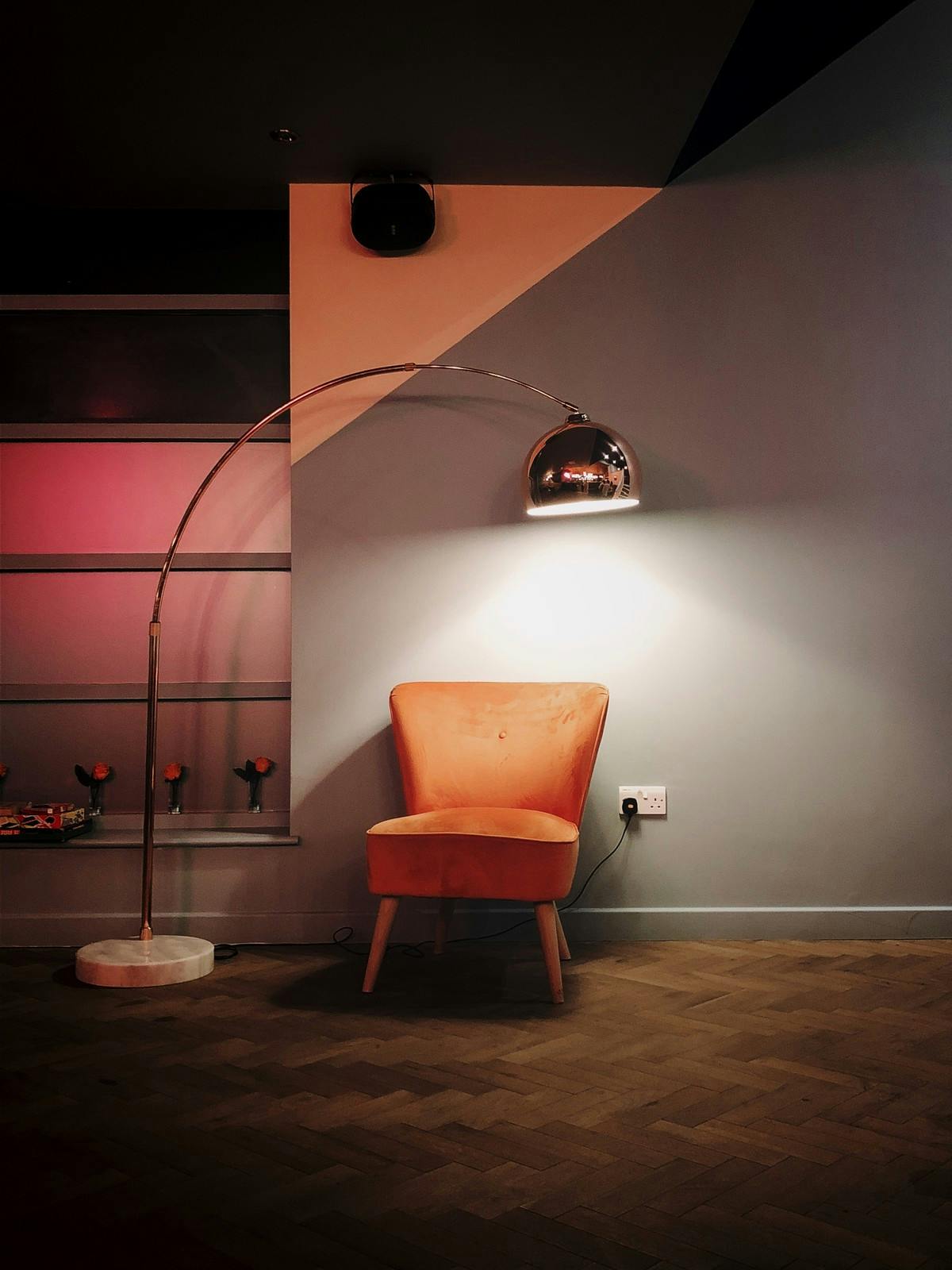 The Bowling House offers 5 intimate lanes for you to practice your strikes (or spares in my case!) The boutique bowling alley adds a hint of sophistication to a night of bowling that you wouldn't get from any of the current chains in and around Norwich.
I can see it becoming a staple addition to the city's nightlife, and seems perfect for any occasion – whether that be date night, a family day out or fun with friends + co-workers.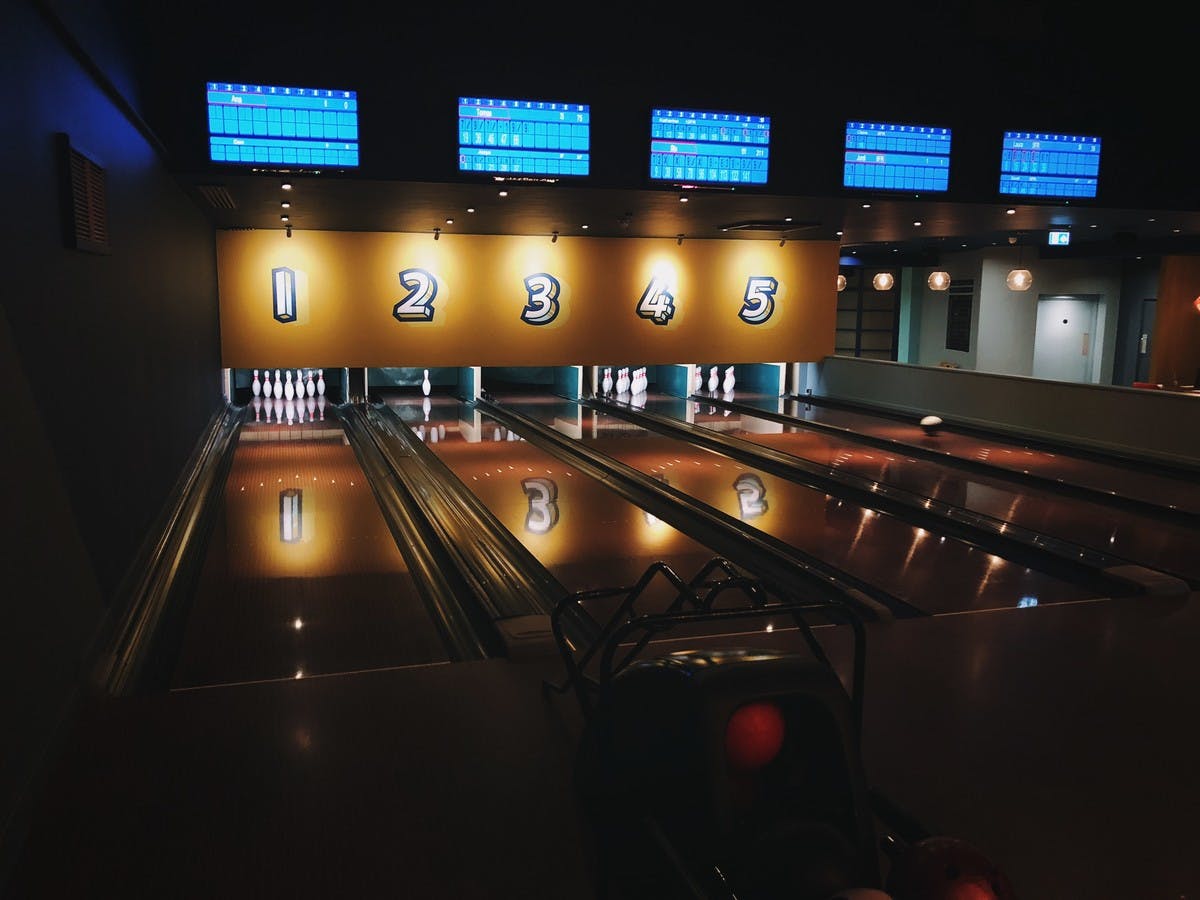 Bowling isn't something we've done together just the two of us, and we found it a really fun and refreshing addition to date night. It reminded us that we need to step out of our usual go-to activities and mix things up every now and then.
While I didn't come away victorious, I certainly left in high spirits feeling like we had shared a wonderful evening together as a couple – and what could be better than that?
OK, so maybe a few strikes would have been nice. But there's always next time – right?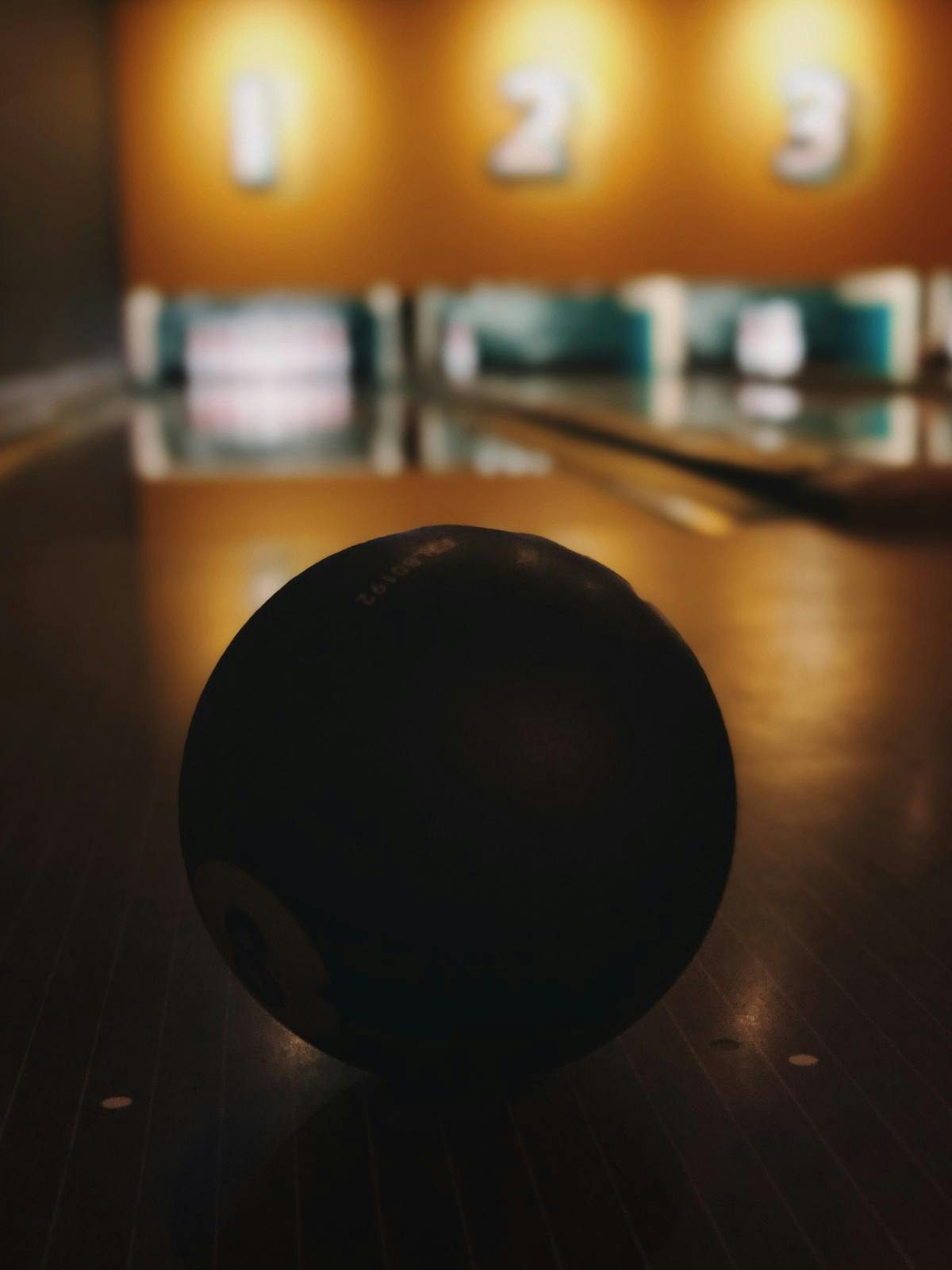 YOU CAN FIND OUT MORE AND BOOK ONLINE HERE.
The Bowling House kindly offered me a free meal and a couple of games of bowling in return for this review. My opinion remains honest and unbiased.