Spiced Butternut Squash and Crispy Chickpea Salad with Tahini Dressing
January 1, 2016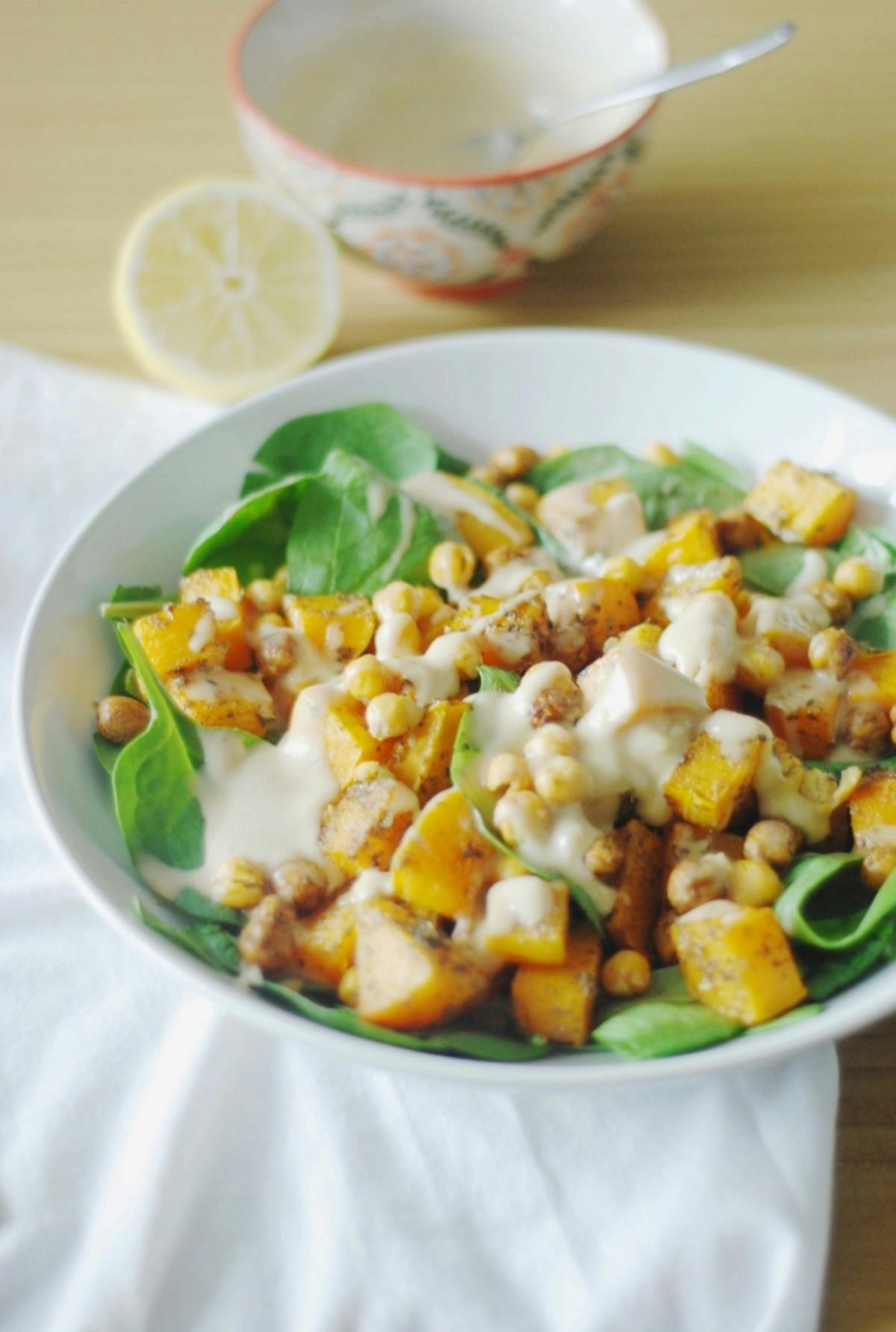 Well, first things first, Happy New Year! I hope you all had a magical festive holiday.
The New Year brings something very exciting that I can now share with you! My first published recipe in a cookbook! That's right, I'm bringing you this Spiced Butternut Squash and Crispy Chickpea Salad, a recipe I designed specially for British Military Fitness.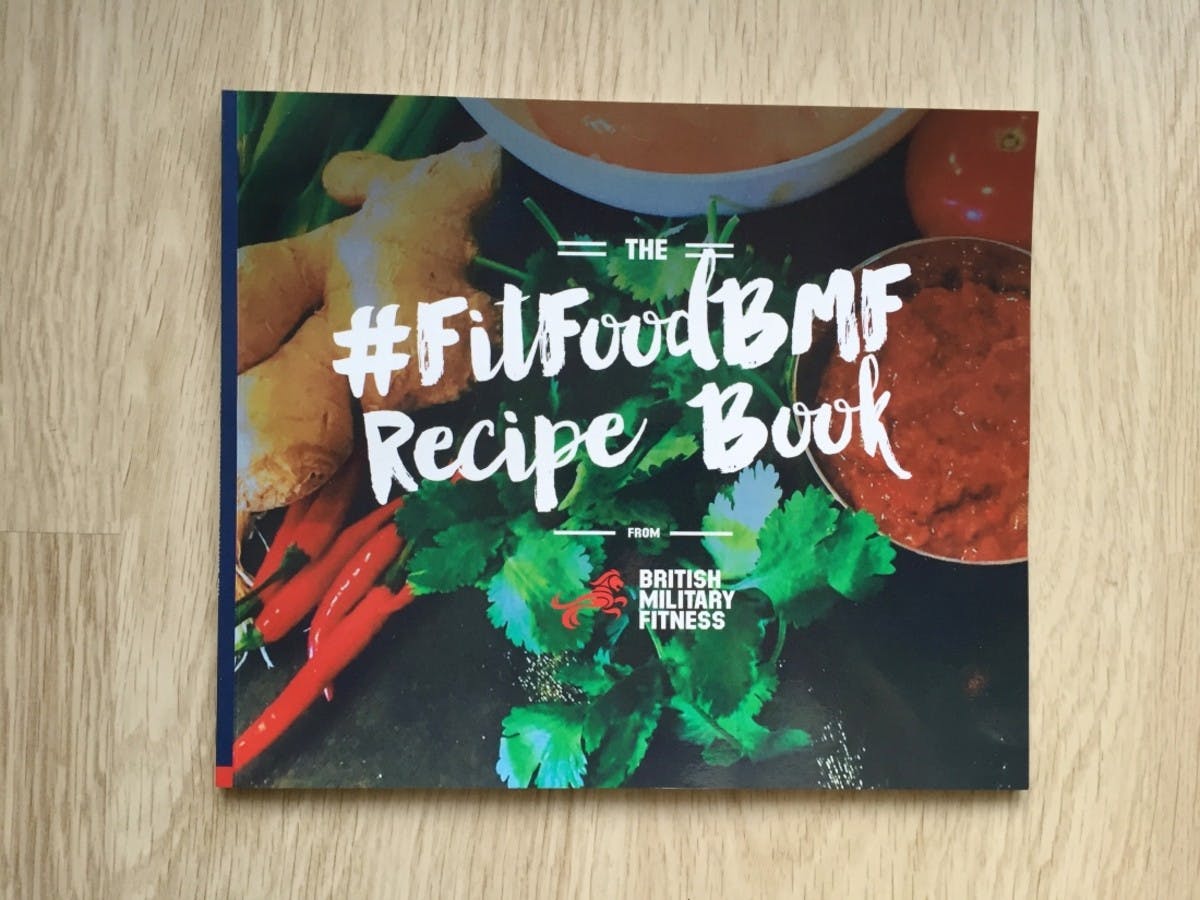 British Military of Fitness contacted me back in October and asked me if I would like to get involved in the campaign. I was really excited to get on board and start testing recipes in the kitchen. In the end, 24 fantastic UK Fitness and Food bloggers took part, to create this awesome collection of healthy recipes.
The #FitFoodBMF Recipe Book is packed full of nutritious dishes from breakfast to dinner, to help kickstart your 2016! The book release comes at the perfect time for all those who feel like they have over indulged this festive period. Want the even better news? It's now available to download for FREE!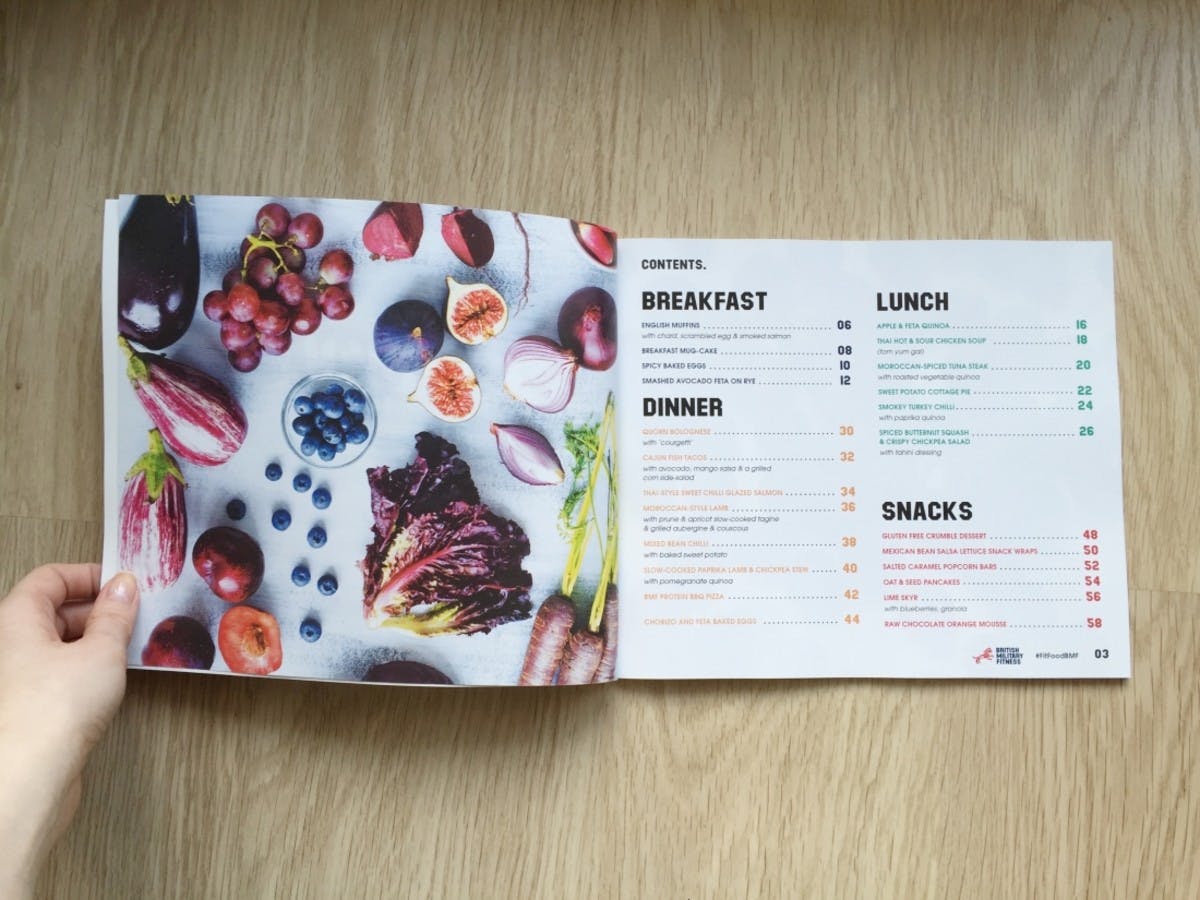 British Military Fitness believe healthy living and looking good isn't a result of a fad diet, it's about eating well as part of your everyday life. This is a philosophy I like to live by too. I've always felt that yo-yoing from strict diet to strict diet can't be good for you, and that counting calories is not the way forward. I believe that if you build healthy eating more permanently into you day to day life, you'll be far more able to succeed, in looking good and feeling great.
Even if that means swapping out just one of your unhealthy meals or snacks each day, for one of the dishes in this book! The key part to living a healthy lifestyle, is finding a regime that works for you, and finding one that you can maintain.
The #FitFoodBMF recipe book is filled with recipes that are satisfying yet light, and are wholesome, but don't feel like you're missing out.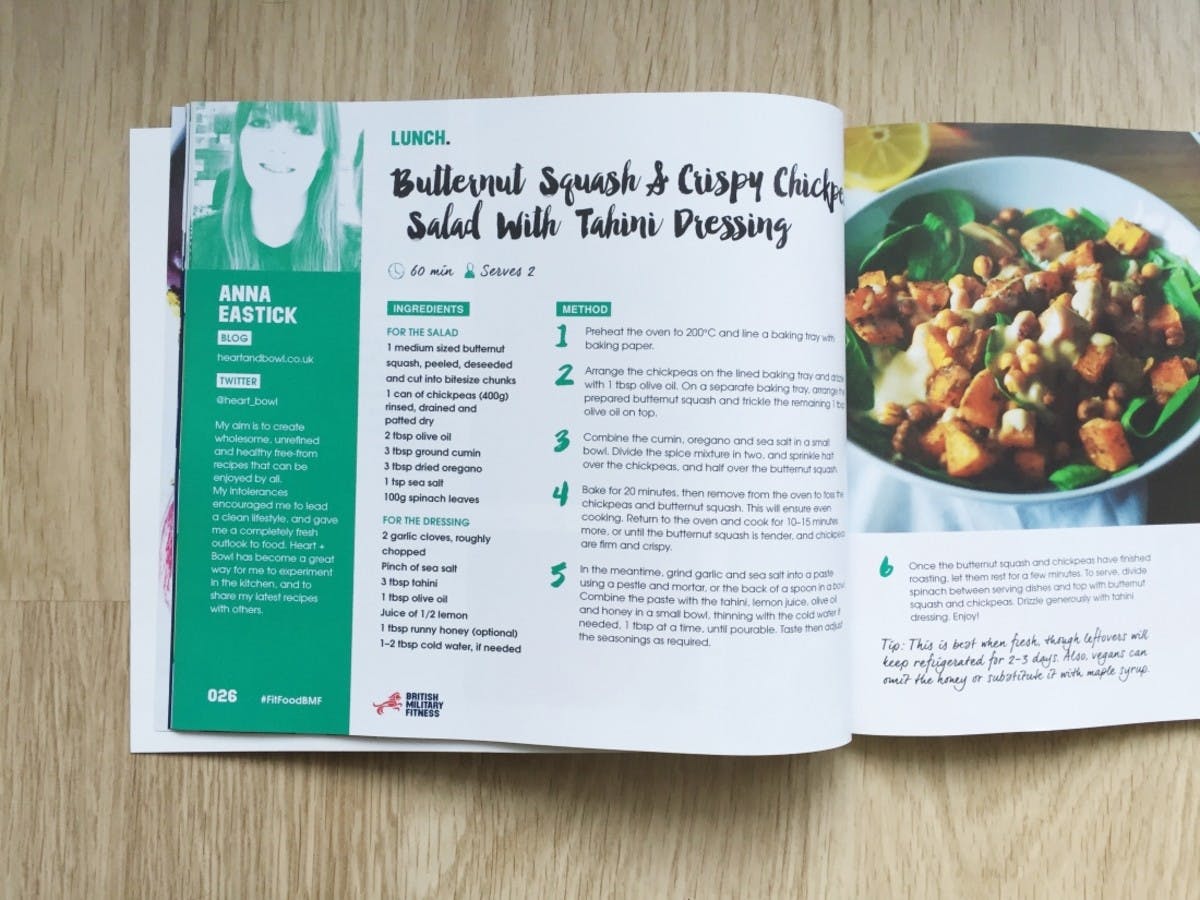 For my recipe, I designed this Spiced Butternut Squash and Crispy Chickpea Salad with Tahini dressing! I wanted to make a recipe that was accessible as possible, so it's vegetarian, gluten free, dairy free + refined-sugar free! It is also vegan adaptable if you omit or replace the honey in the dressing.
This salad is served warm, so it's ideal for the winter months. The crunch of crispy chickpeas contrast nicely with the soft, roasted butternut squash. The creamy tahini dressing adds that extra special touch to the dish, and brings the whole salad together with a subtle sweetness.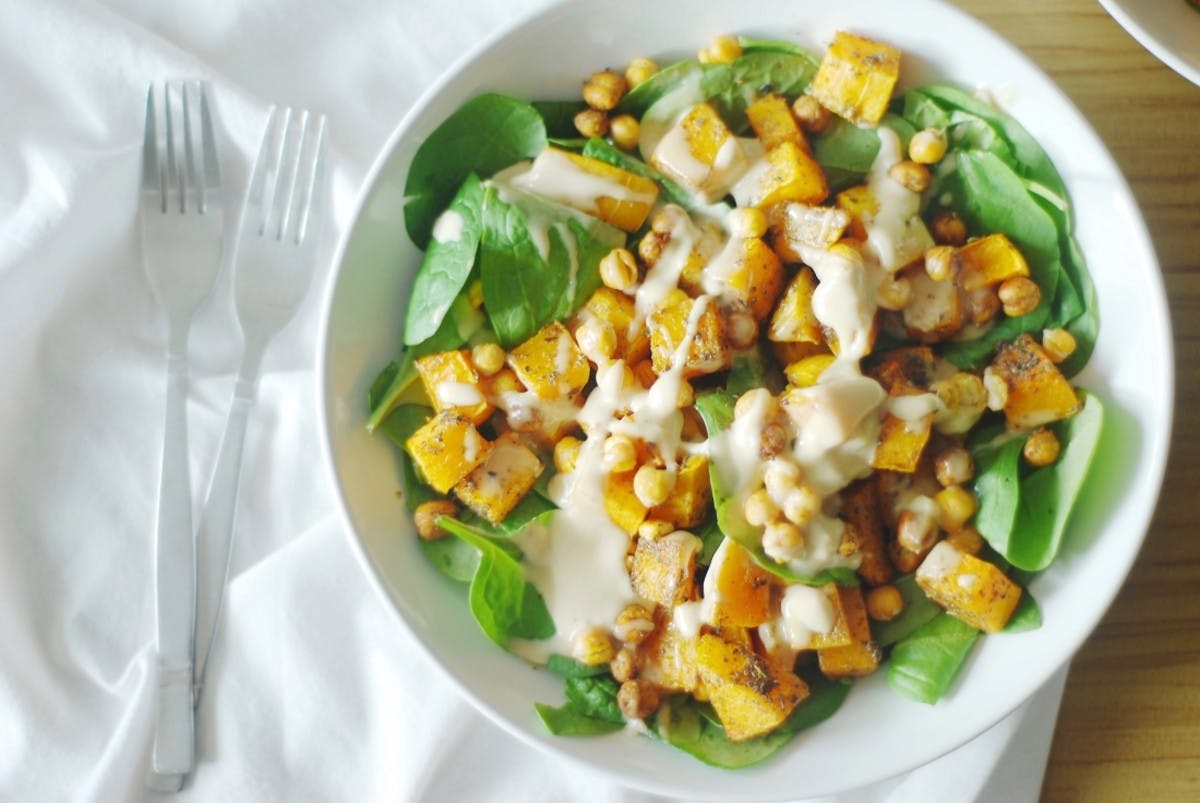 The #FitFoodBMF campaign was such a fun project to be involved in, it was so satisfying to see one of my recipes in print, and it was a real honour to be printed alongside some great UK food and health bloggers.
You can download your FREE copy of the #FitFoodBMF Recipe Book here.
If you make this salad, remember to tag your posts #heartandbowl + #FitFoodBMF so we can see them!