#CancerConversations – The Big C
August 20, 2016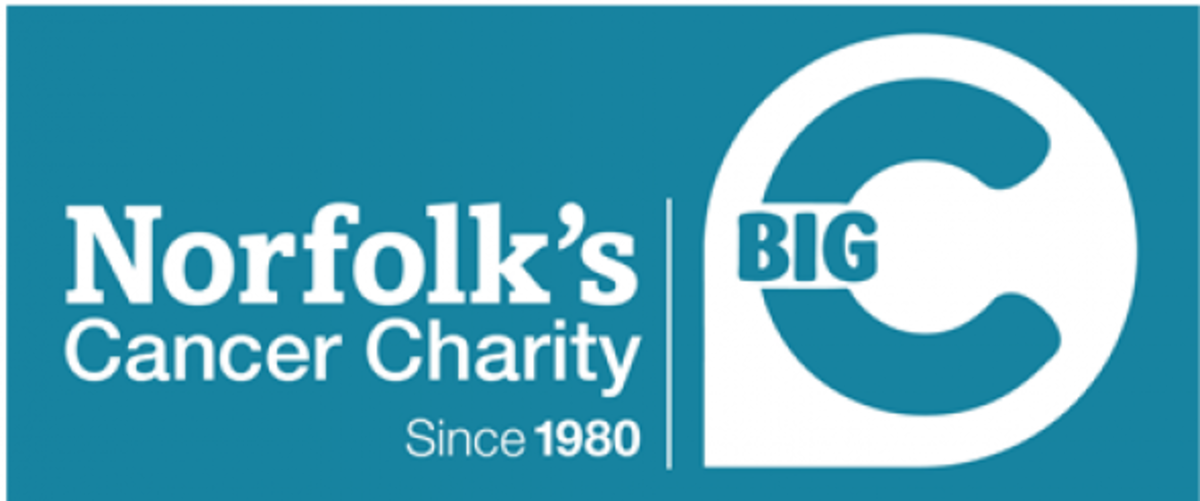 Afternoon all! I have something a bit different and personal on the blog today. I've teamed up with my local cancer charity, The Big C, to talk to you all about the importance of #CancerConversations.
It's no secret that talking about cancer can be hard for anyone. Whether you're male or female, young or old, it can be a struggle for people to open up about what they're going through. It's also no secret that cancer is possibly the biggest struggle a person will face in life, so it's absolutely crucial that anyone affected by it can feel comfortable enough to seek help.
When The Big C first got in contact about their #CancerConversations campaign, one of the first things I thought about was the impact of not having these conversations. Whether you're fearing for the wellbeing of a love one, or you're worried about your own health, I feel like the long-term effects of not opening up to someone could lead to further struggles. Enter, anxiety and depression. This is where the cancer becomes not only a physical, but also a mental battle.
Being a long term sufferer of anxiety, I know that it can become all-consuming. It can strip you of all you are, and all of your hopes, dreams and ambition. You no longer love the things you once enjoyed, and you're stuck in a vicious cycle, worrying about the past or future. You never live in the moment, and that's the problem. Anxiety can be the loneliness place in the whole world, and you're often left thinking that nobody understands the way you're feeling.
My anxiety was triggered by a long-stint of chronic health problems and a cancer scare myself. I would live each day in fear of what was wrong with me, and how sick I really could be. I would ask myself a tonne of questions. What implications will this have on my daily life? Will I have to leave work? How will this affect my relationship with others?
After 12 months of struggling with mental illness, I decided it was time I got professional help. At this point, I just felt like a shell of a person. A body just, breathing. But not really living. I was stuck in a constant state of worry, stuck in the same thought cycle every single day.
I only broke that cycle by getting help. I'm lucky to be able to say that after seeking help and talking to a therapist, I was able to get my anxiety under control. The therapy I recieved helped me to regain my life and myself. Opening up and talking about my worries and my problems felt, cathartic. It was a sense of relief just to get things off my chest to somebody who wouldn't judge me, and was actually there to help me. We would set tasks, homework and challenges that taught me how to manage my fears. Most importantly though, it gave me stability, a true constant, and a person to always be there for me in the darkest times. Don't get me wrong, I still have my bad days – but who doesn't? I've also learned to accept that that's ok too.
Getting help was the best thing I ever did for myself. It taught me to live in the here and now, and live each day to the full. I learned to accept that while we sometimes can't change our physical wellbeing, we can always change the way we think. Mind over matter. 
For a long time I was ashamed to even accept my anxiety. I've always considered myself a strong person, and admitting my anxiety was like showing weakness. I never wanted to be seen as that weak, worrying girl. But after battling long-term anxiety, and working through some of the hardest times, I've realised that you have to be incredibly strong to seek help. Never think that starting conversations about cancer, mental health, or anything in-fact, is a sign of weakness. It is the complete opposite. It takes strength to talk when you don't feel strong.
Cancer and anxiety often come hand-in-hand, but both are becoming easier to talk about these days, and that's good. Many years ago, most sufferers wouldn't even dream of venting their experiences, but over the years, cancer and mental health problems are becoming less taboo. The stigma is slowly being lifted, and that in itself is a relief.
It's ok to talk.
Despite this, there's still a long way to go. All generations, young and old, need to know just what support is out there. Luckily, that's where The Big C comes in!
We're so lucky to have this incredible charity in the Norfolk & Waveney area. The Big C offer free cancer support for those living in the county.  They've identified that in particular, men in the region aren't seeking the vital support and information they need to help them. Which is why they've launched #CancerConversations – to engage with men and offer a number of free services and advice available to them across the county.
The Big C offer a range of free services to anyone effected by cancer in the region. They can offer, counselling services, men's cancer groups, complementary therapies, pharmacy support, nutritional workshops, financial support and welfare advice. To find out more visit their website.
Talking about cancer might be challenging, but getting the right support can be life-changing. Take matters into your own hands, get talking, and start living.
Contact your local centre today:
Norwich – 01603 286112 or cancer.information@nnuh.nhs.uk
Great Yarmouth – 01493 855297 or yarmouthcentre@big-c.co.uk
King's Lynn – 01553 818737 or kingslynncentre@big-c.co.uk
The Louise Hamilton Centre, Gorleston – 01493 453100
All services are free of charge thanks to Big C supporters.
Want to get involved?
Donating £3, less than the cost of a pint, can make a difference to #CancerConversations campaign @BigCTweets – Text BIGC1 to 70660 to donate!