Chocolate Chia Pudding
February 20, 2016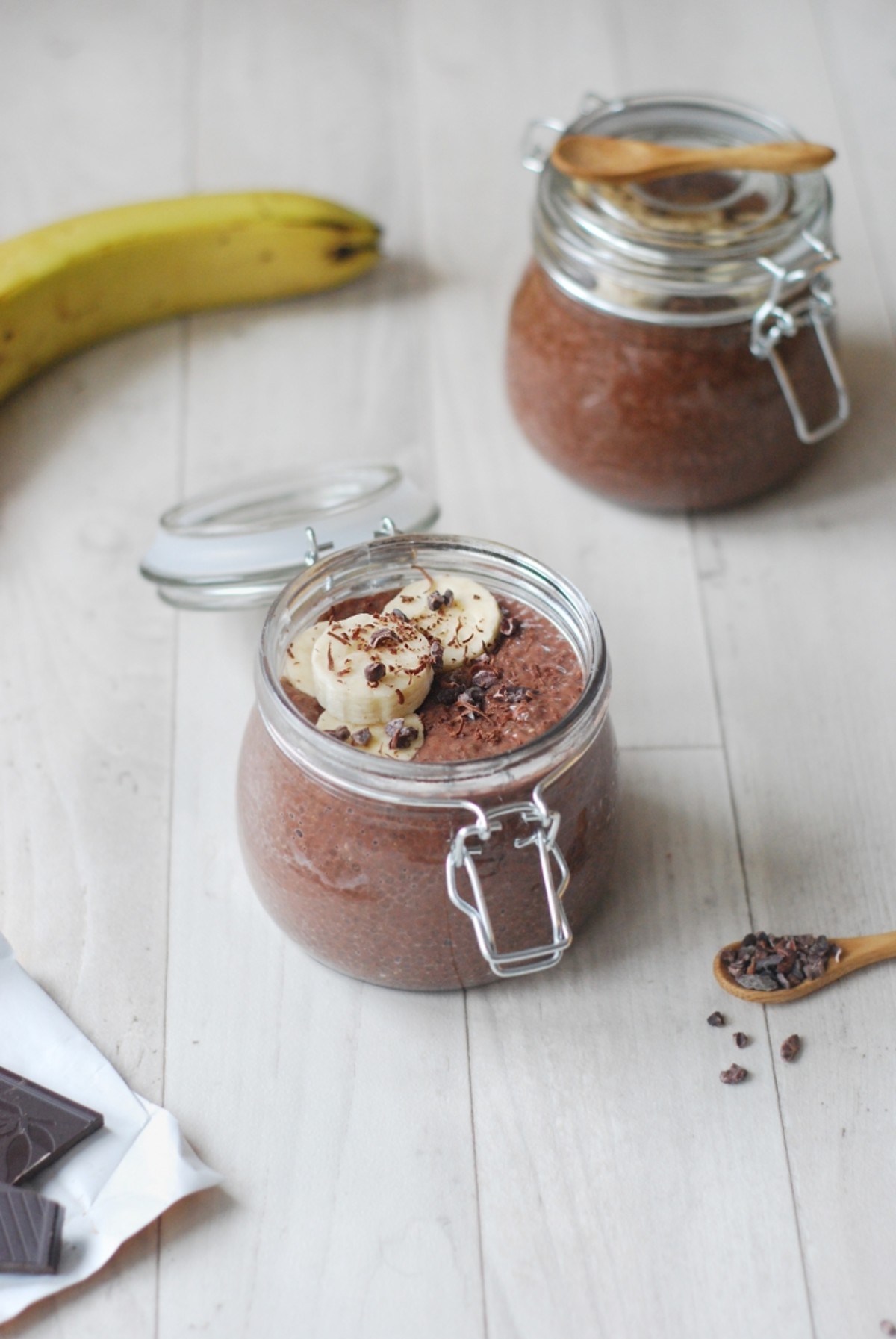 Three guesses what I've been eating a bucket load of lately?
Chocolate chia pudding. A hella lot of chocolate chia pudding.
No seriously, it's scary how much I've been eating this. Pretty darn addicted. I am warning you now, because it could happen to any of you. Get out whilst you still can! Go on, go!!! Or, y'know… continue reading. But don't say I didn't warn you.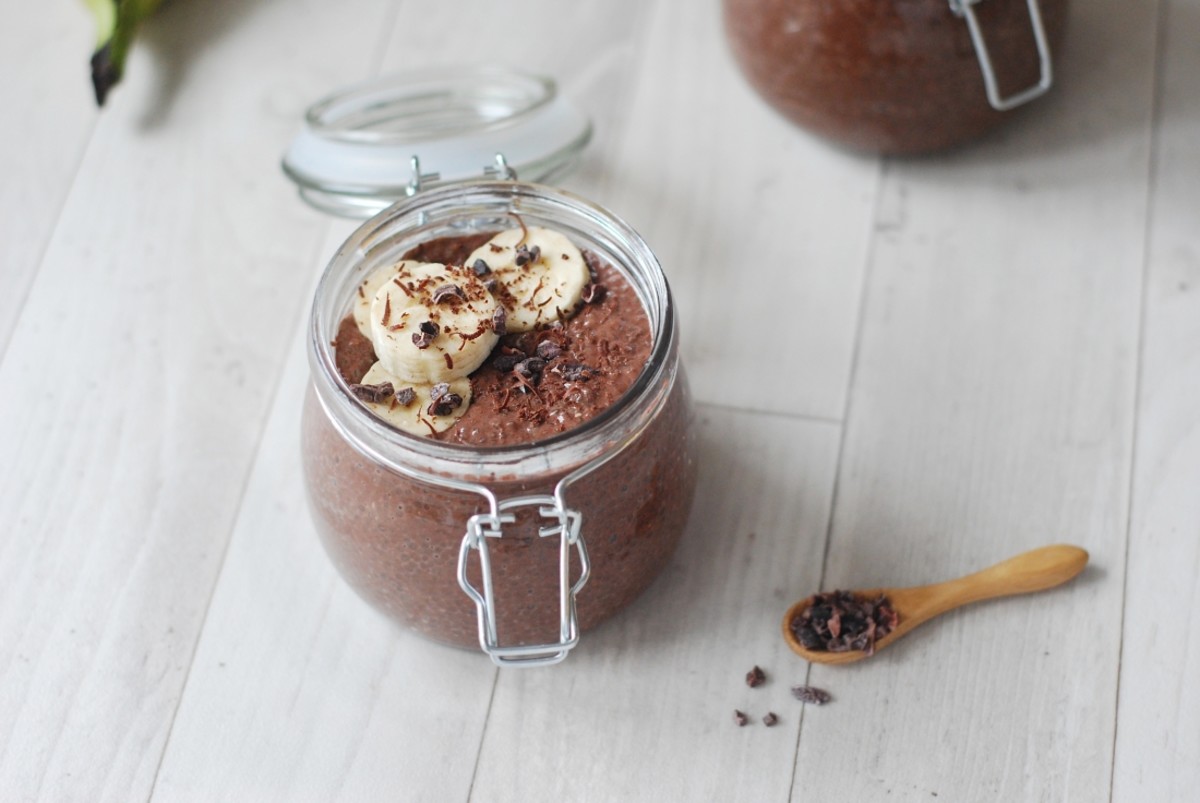 Also, don't be deceived by the term 'pudding', because this is so damn healthy, you can eat it for breakfast as well as dessert!
One of the great things about it is that you can make it the night before, which only takes a matter of minutes, and then it's ready to go first thing in the morning. Knowing I've got a jar of this prepped in the fridge, gives me that extra motivation to get out of bed in the morning!  So bewitched under it's sweet, sweet spell…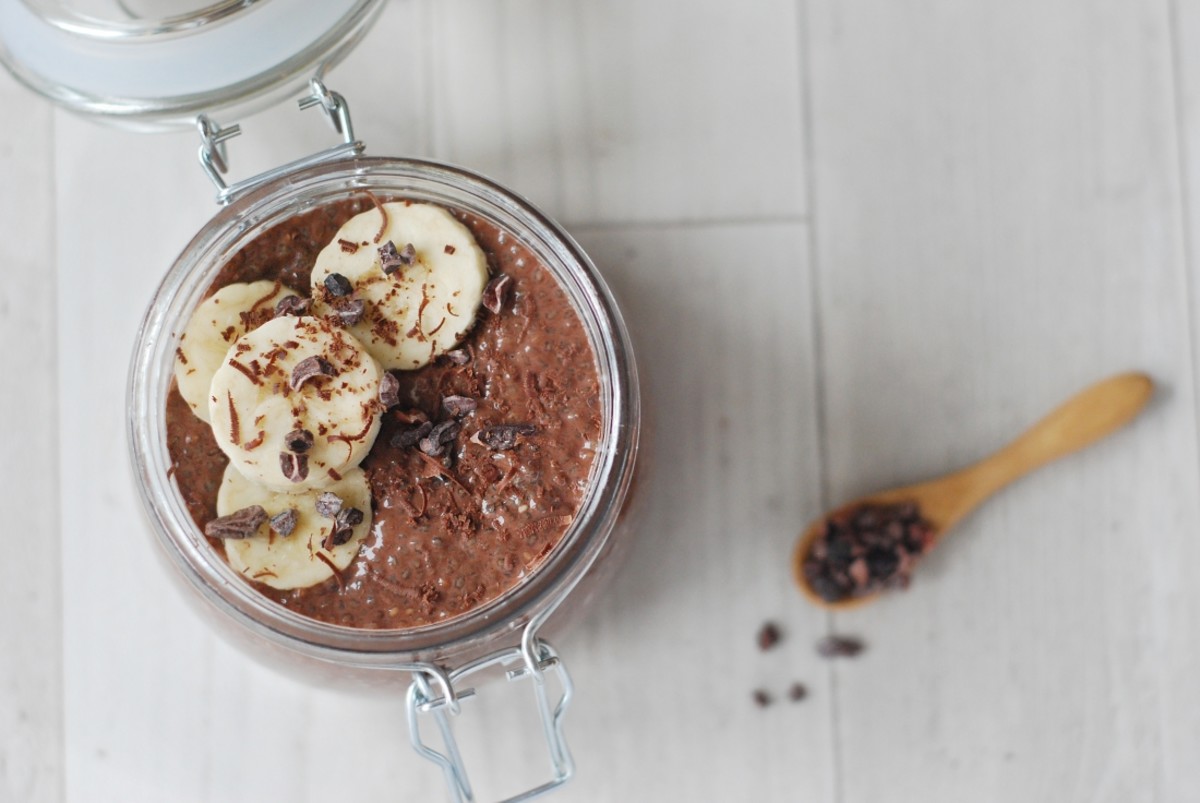 Chia seeds have been considered a superfood for a while now. That's because they are high in fibre + protein, and are packed with calcium, antioxidants and omega-3 fatty acids. 
A tablespoon of chia seeds contains more calcium than a glass of milk, more omega 3 than salmon and more antioxidants than blueberries! Wowzah. I've used 8 tablespoons in this recipe alone. That's a lot of good stuff.
As chia seeds are so high in protein, this pudding keeps you fuller for longer, and is great for boosting energy – so it really does make the perfect breakfast! Not only that, it's also gluten, dairy and refined-sugar free.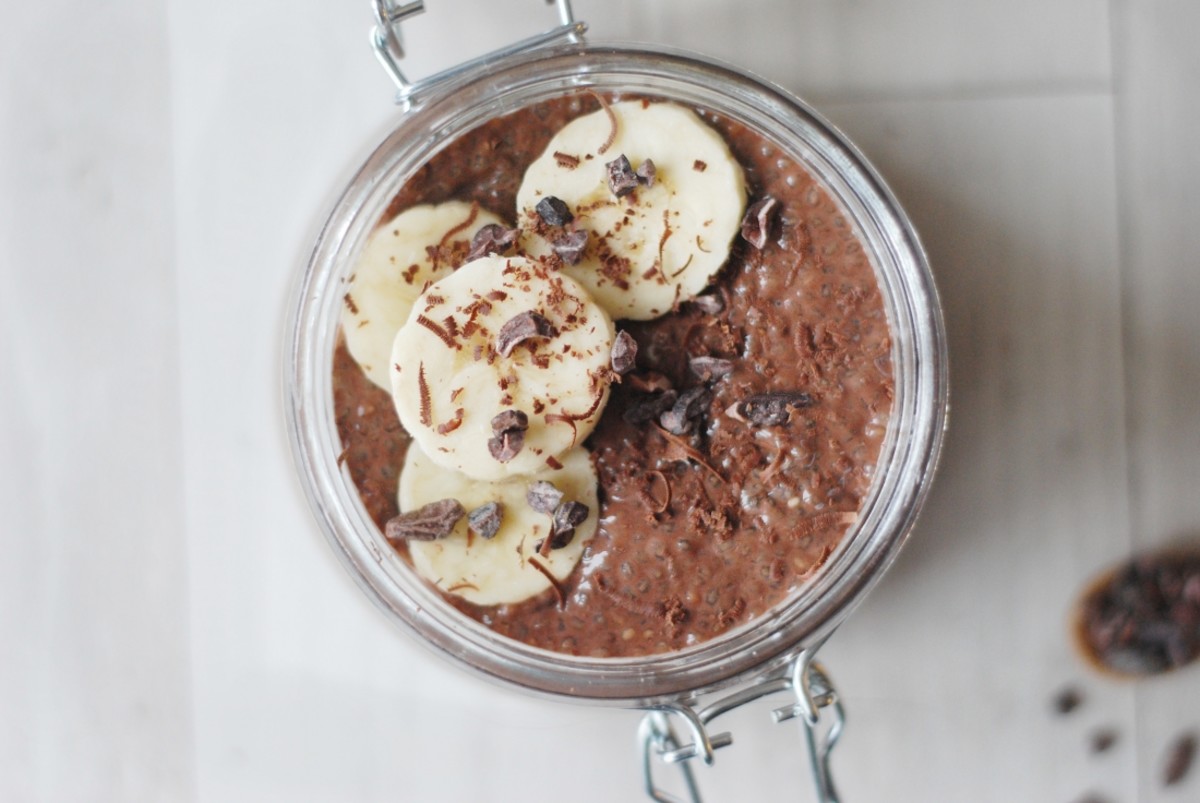 When soaked in milk, chia seeds absorb the liquid and swell up to become gel-like. The result is rich, smooth and creamy! Once you've soaked the seeds overnight, all you have to do is give it a good stir, and add your desired toppings.
I've gone with some banoffee-style toppings, but you can top with your choice of fruit, nuts and seeds!
Good luck making this Chocolate Chia Pudding! Remember to tag your creations #heartandbowl or leave me a message in the comments below.