Coconut Quinoa Porridge
August 15, 2015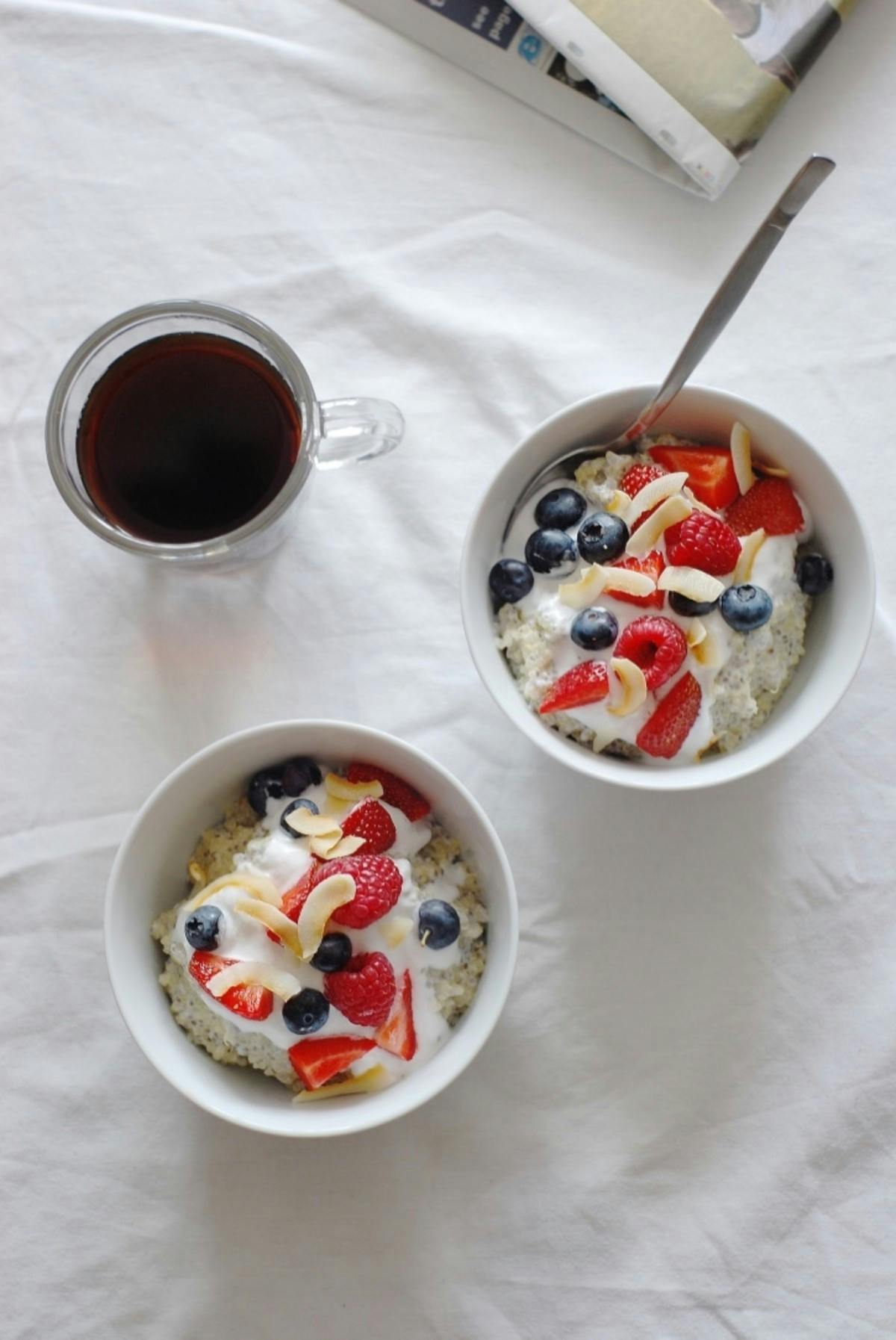 This week I've been pimpin' up porridge; combining quinoa and chia seeds to make some sort of crazy-ass supercharged porridge, that just so happens to be really good for you too.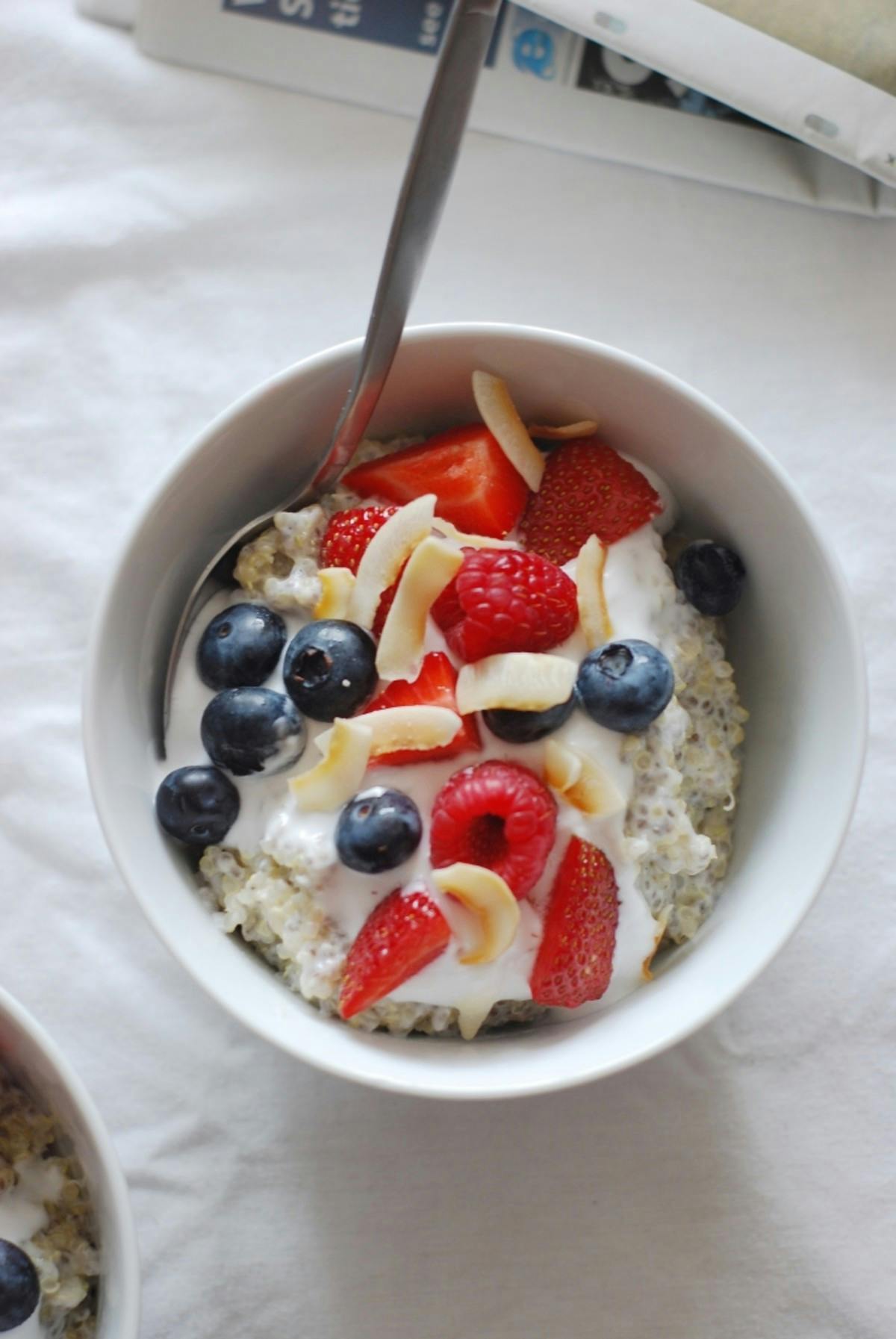 To give you an idea of just how supercharged I mean, let me tell you about the first time I had this for breakfast. At first, it seemed like any normal Friday morning. I got up. I got dressed for work. I had my usual cup of English Breakfast tea. I checked my Instagram feed. I watch the regional news…
…and then, at 8.25 am, I ate this porridge.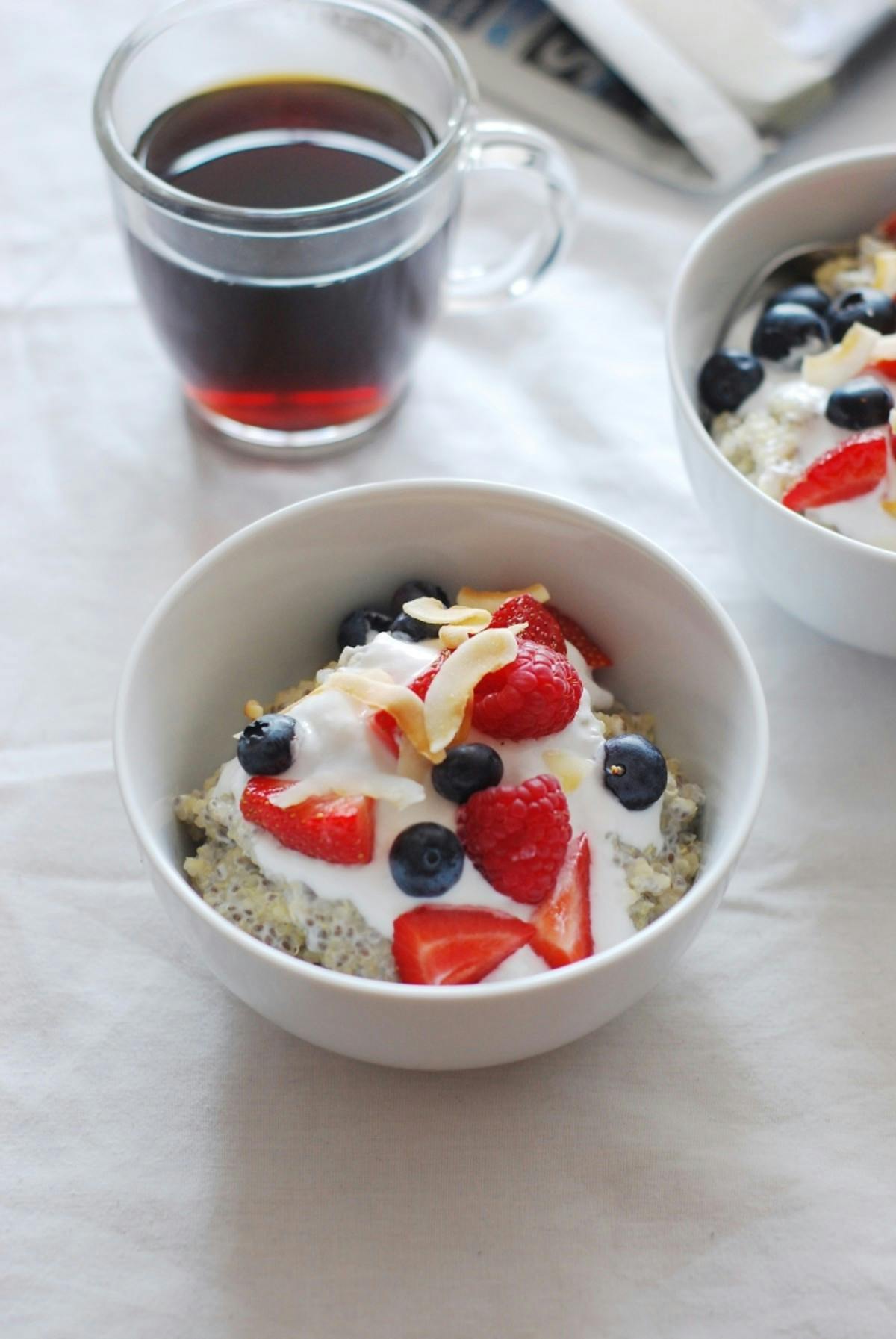 Apart from the feeling of sheer satisfaction, that only a good breakfast will give you at that time in the morning, I didn't feel any different immediately. But by the time I had got to work at 9.10am (yes I was late, and yes it was a Friday), my body and mind felt rocket-powered. Within the first 90 minutes I had already completed all the work that I had planned for the day.
Come lunchtime, I wasn't even hungry. It got to 2.30pm and I thought: "I suppose I better grab something for lunch." Juxtaposing to any normal day, where by 11.30am my stomach would quietly be screaming at me: "GIVE ME ALL THE CARBS!" Damnnnn. I knew conventional porridge was good, but this coconut quinoa porridge is on a whole other level.
In the end, I managed to muster the enthusiasm to eat a salad.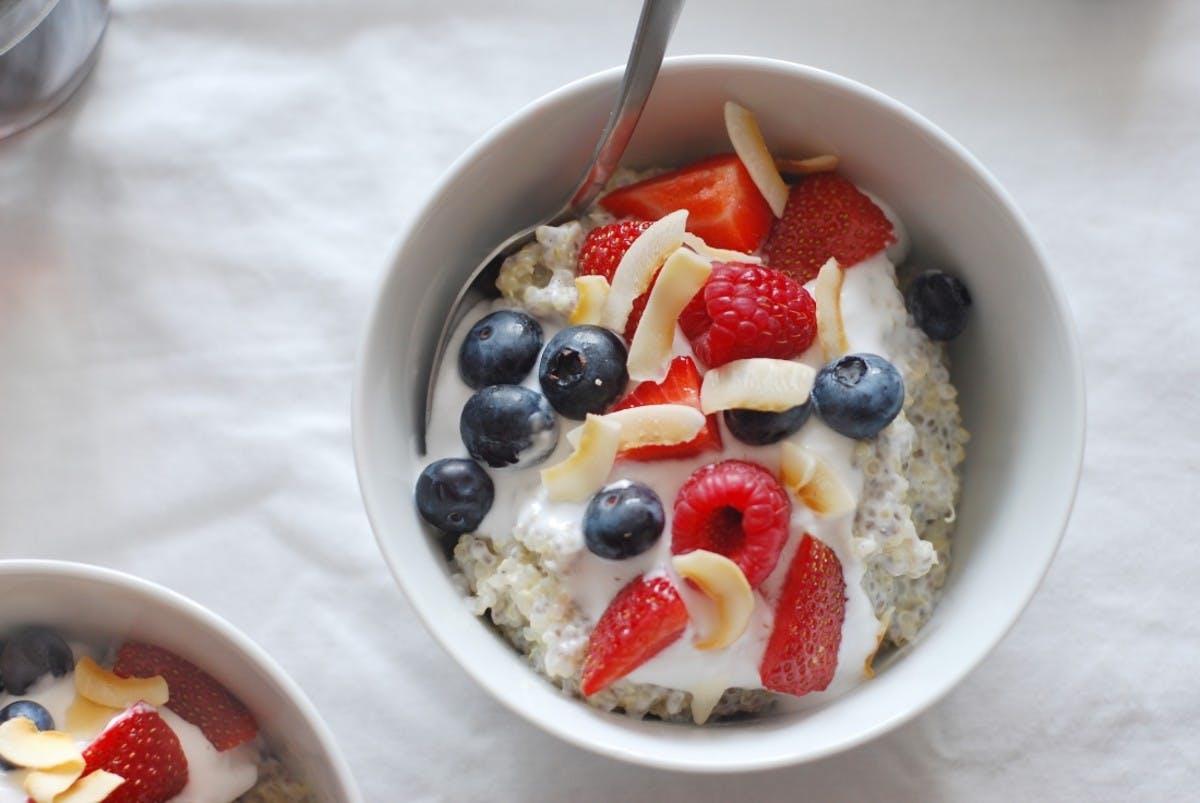 So, as well as being porridge-on-steroids, this quinoa porridge is also really healthy and incredibly delicious. Quinoa is naturally an anti-inflammatory complete protein, as it contains all nine essential amino acids which most other grains lack. In your face other grains! With twice the protein content of rice or barley, it is a great source of calcium and magnesium.
Not only that, but this porridge also features chia seeds, which are rich in omega-3 fatty acids and antioxidants, these can help enhance cognitive performance and reduce high cholesterol.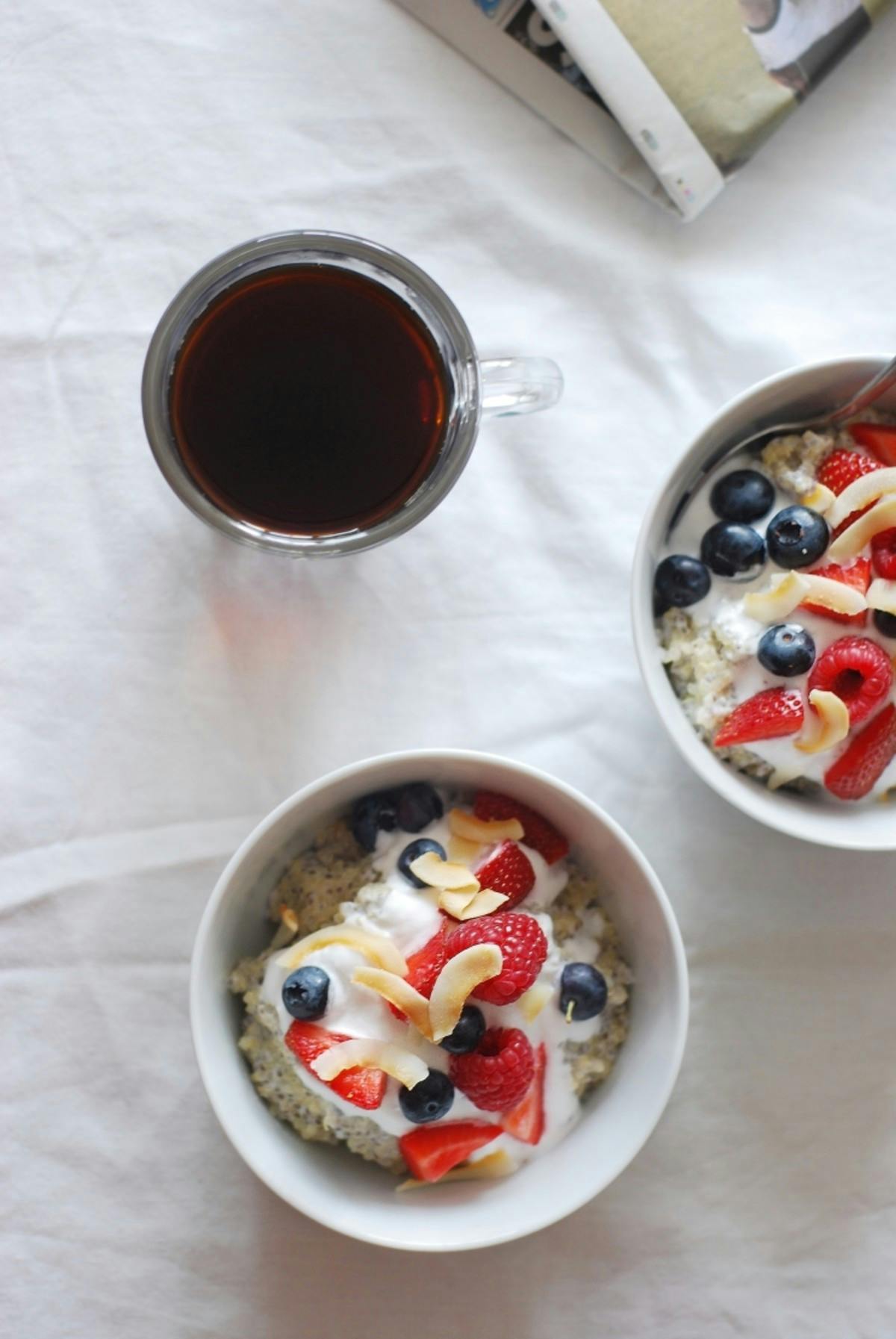 I have adapted this recipe from one of my favourite go-to foodie websites, BBC Good Food. The original recipe didn't include any sort of sweetener in the porridge itself, so I've decided to add a little bit of honey/maple syrup to sweeten it up a little. I also swapped out the flaked almonds for coconut flakes, to keep the coconut flavours running throughout the whole dish.
You can have loads of fun inventing different toppings for this breakfast bowl. I've served it with fresh and seasonal summer berries, but I've included some more suggestions in the recipe notes.
I hope you like this Coconut Quinoa Porridge! Don't forget to #heartandbowl if you make this, and be sure to let me know if it's supercharged your morning!