Coconut Water Refresher
June 12, 2015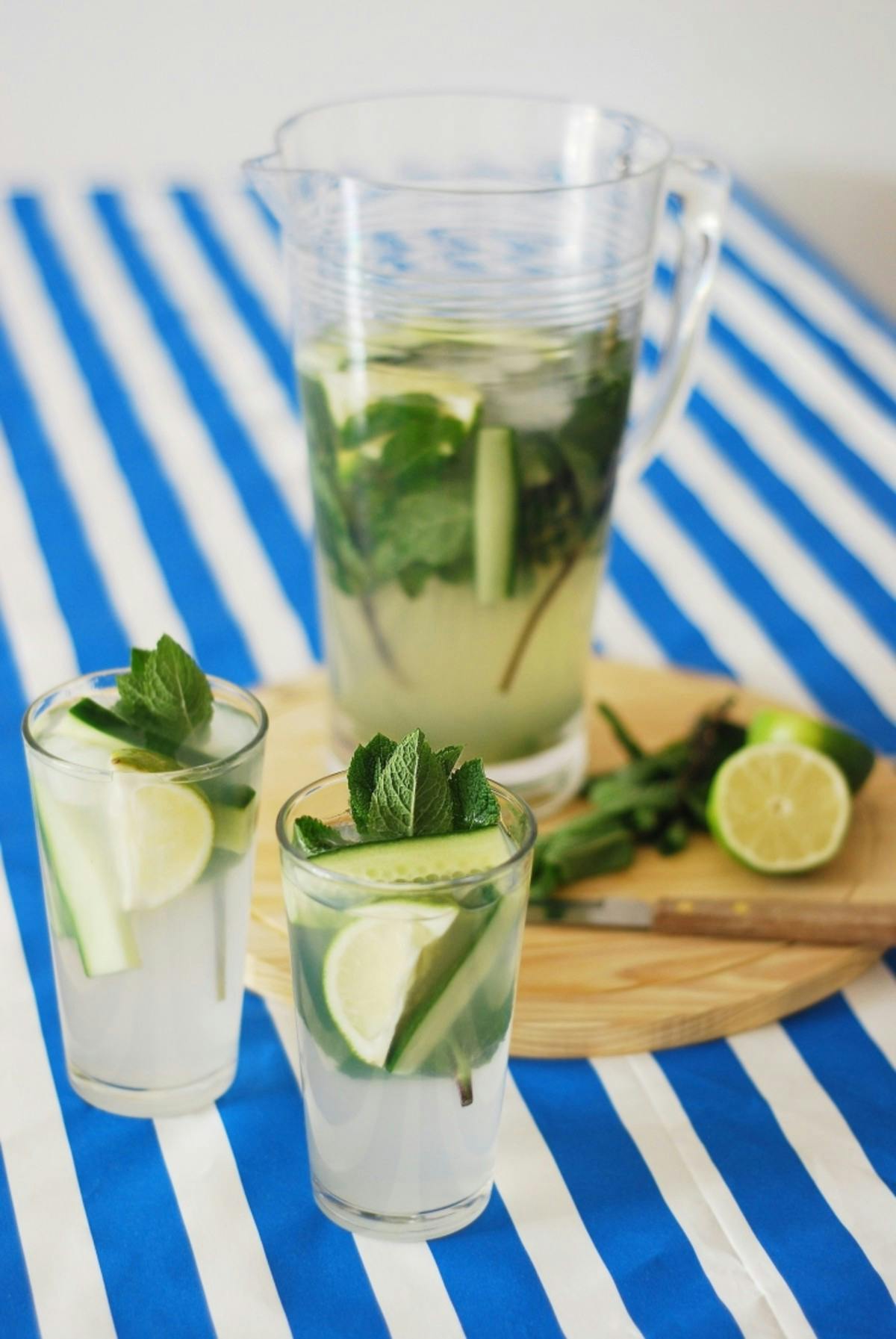 Summer is finally here! I know this because I'm gravitating towards anything coconut flavoured. But the sun is also out, which is another teeny-tiny MAJOR clue that we've entered summertime. Could Britain really… actually… be having nice weather? Good lord.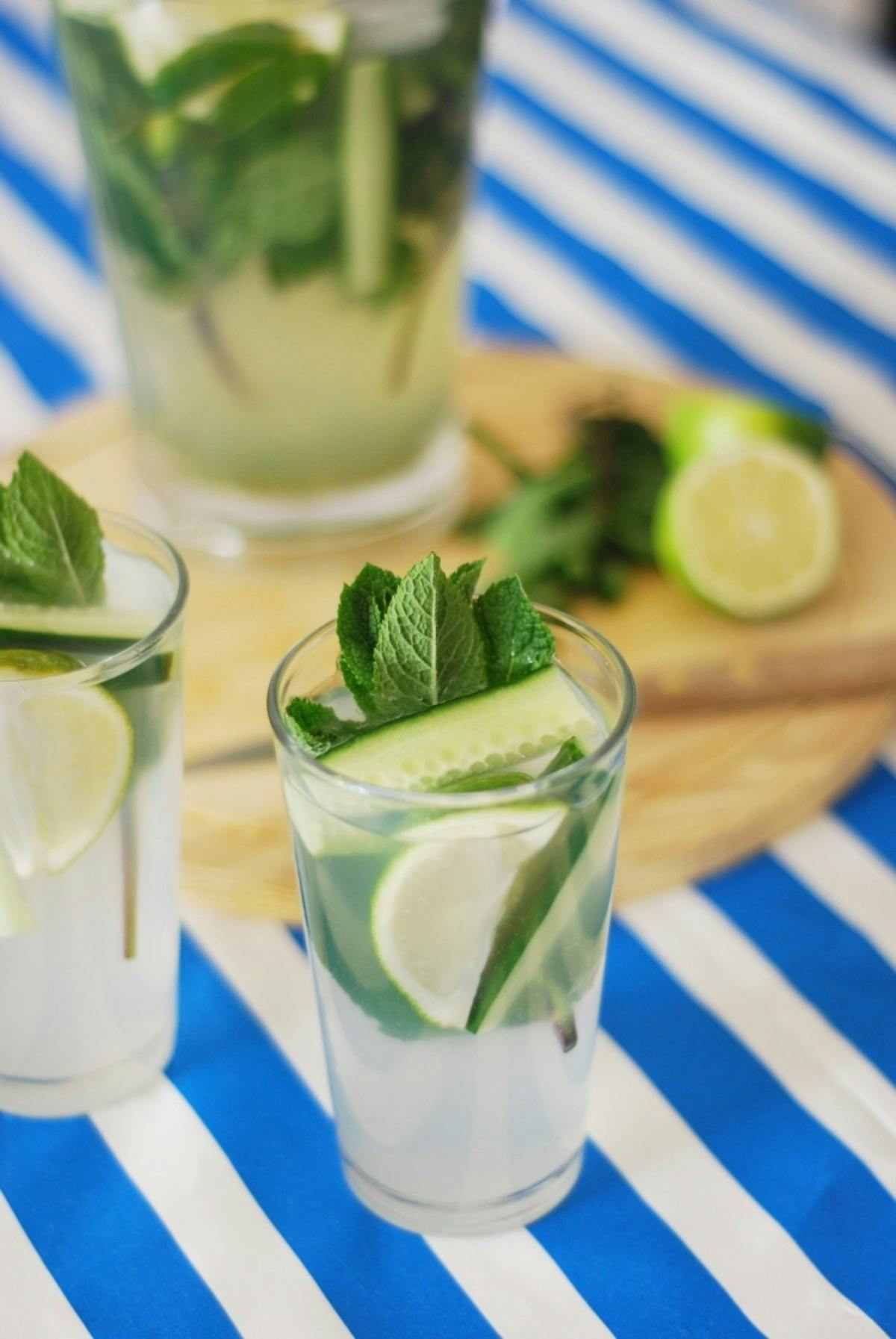 Quick!
Don't waste any time!
Grab your pitchers and grab your BBQs, and let's make the most of this while it lasts!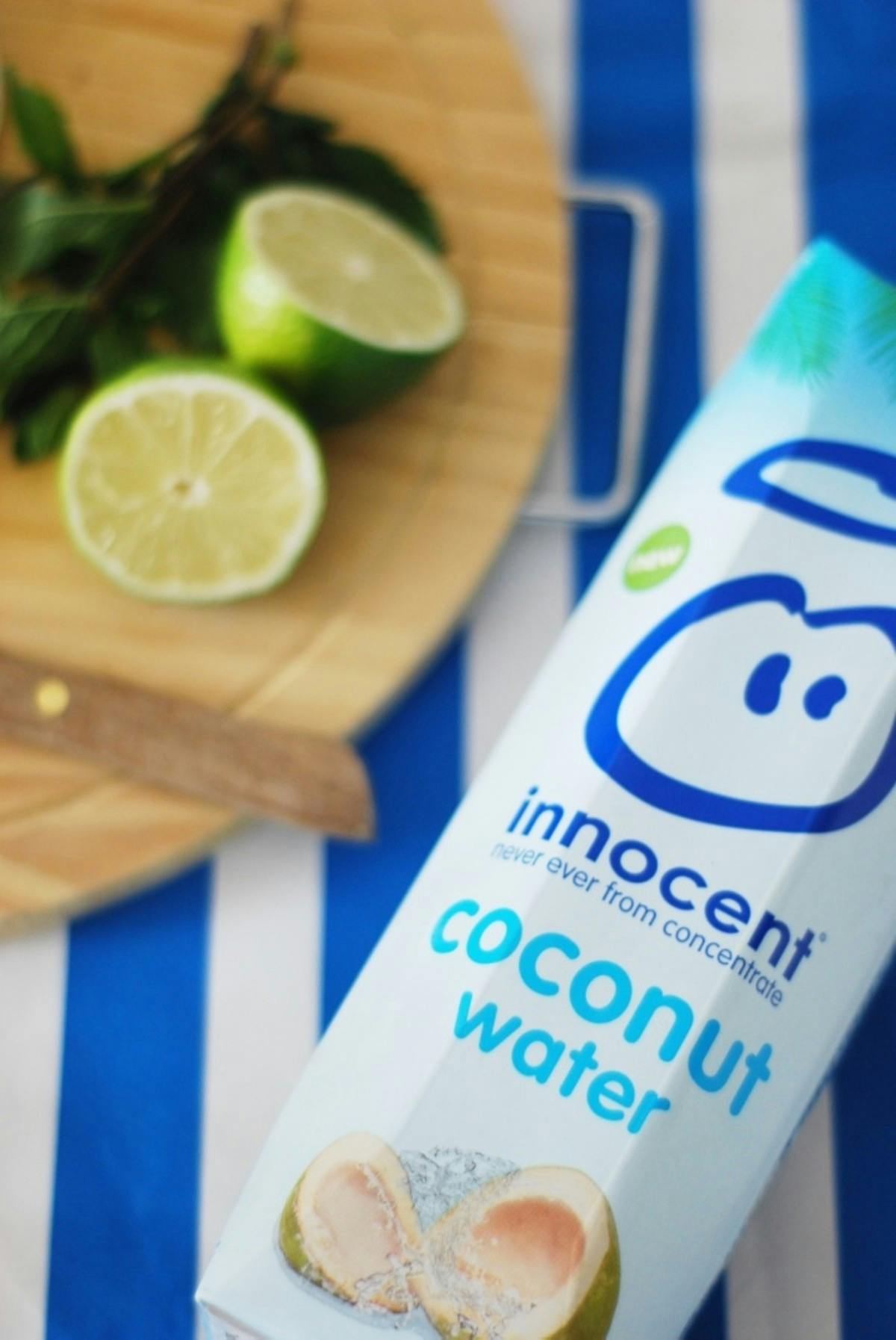 So coconut water huh? This is really a 'thing' now. As I weep into a receipt of £7.38 for two 1 Litre cartons of the stuff, I'm asking myself – WHY?! It's water… From a coconut…
Feeling broke and cheated, I had to investigate to see what all the fuss was about and to make myself feel better. In my research, I found some pretty ridiculous health benefits of coconut water. For those who don't know, let me enlighten you…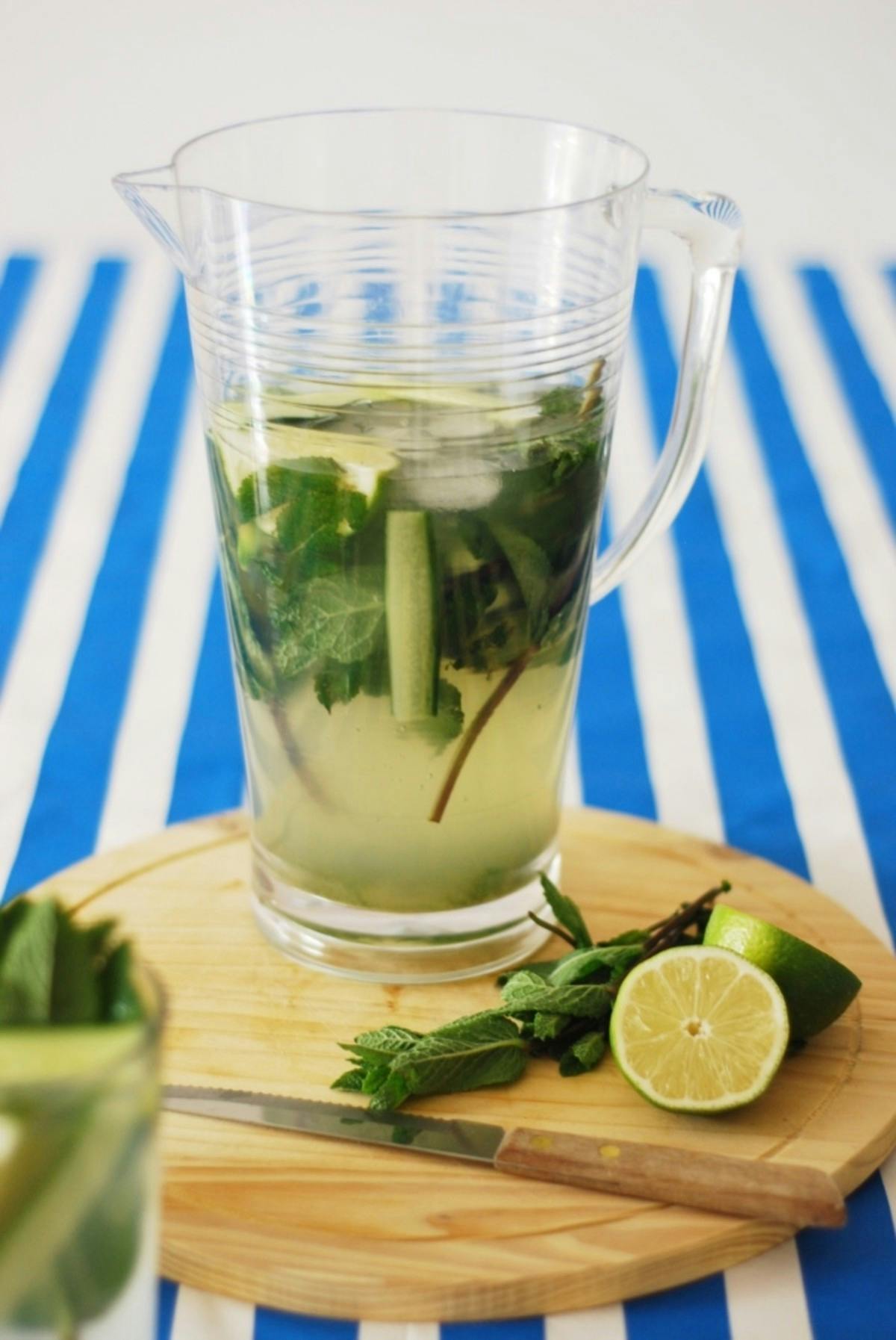 Coconut water:
Boosts hydration, better than sports or energy drinks
Regulates blood pressure, blood sugar and cholesterol
Aids weight loss
Facilitates digestion
Improves skin appearance and ageing
Is rich in nutrients, particularly electrolytes
Can be an effective hangover remedy
Ok. I'm sold. Where do I sign up?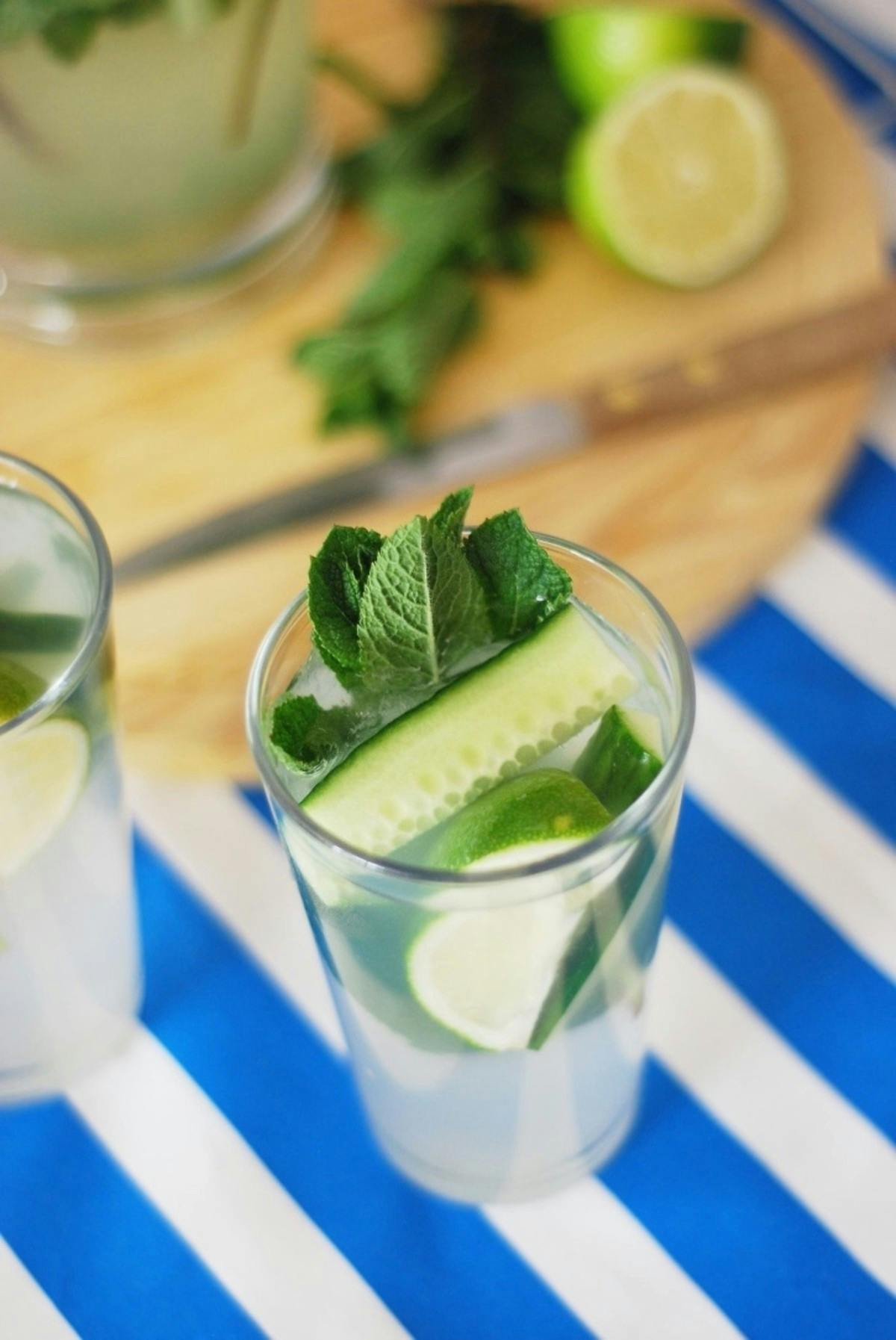 So after this overwhelming research, I decided to make a summer drink in honour of my new found coconut water ally. We're on the same page now.
This lovely refresher is inspired by my love of mojitos, but you'll find no alcohol or refined sugar here. It's all natural, completely fresh and super hydrating for those sunny afternoons.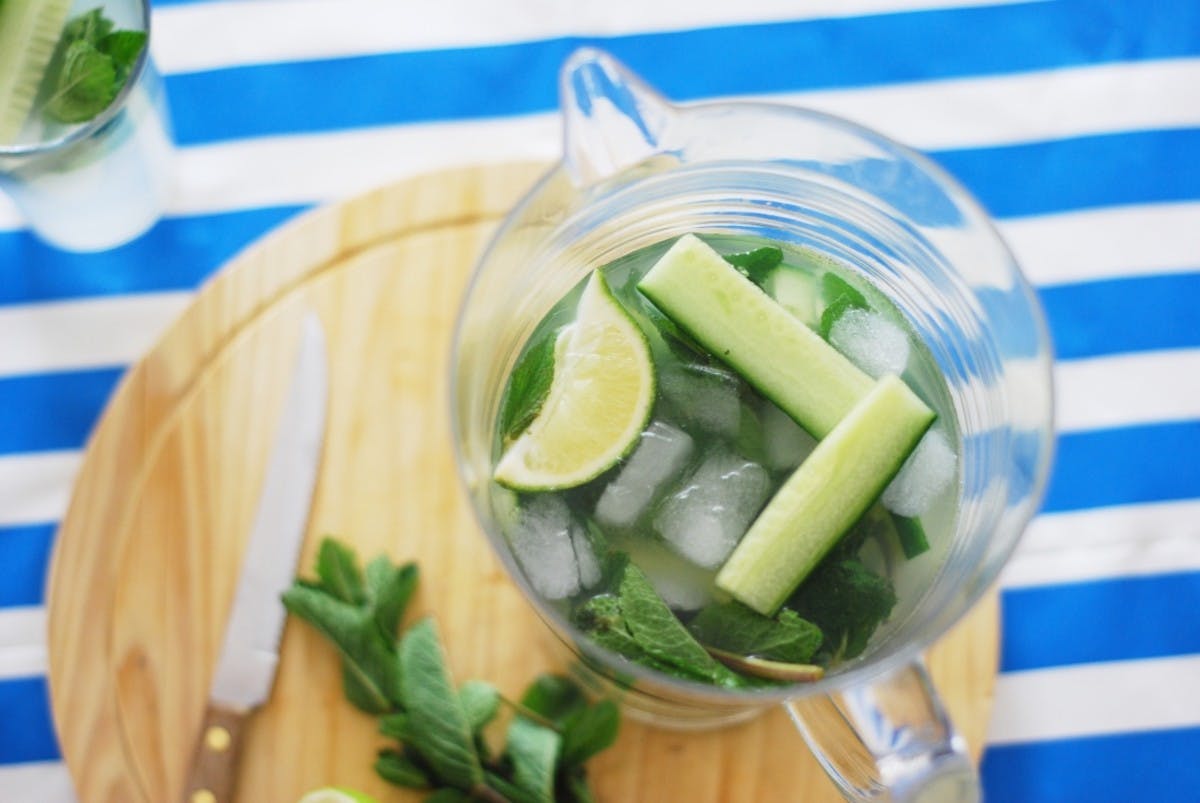 This pitcher is perfect to make up when entertaining friends, whether you're hosting a small garden picnic or an epic-scale BBQ .
I recommend using either innocent or Vita Coco brands, as they use only 100% pure coconut water. There are cheaper brands out there, but these are likely to contain added nasties, like fructose, flavourings and stabilisers.
I hope you enjoy this coconut refresher! Don't forget to #heartandbowl if you make this – I'd love to see!