Frozen Banana Pops
March 12, 2016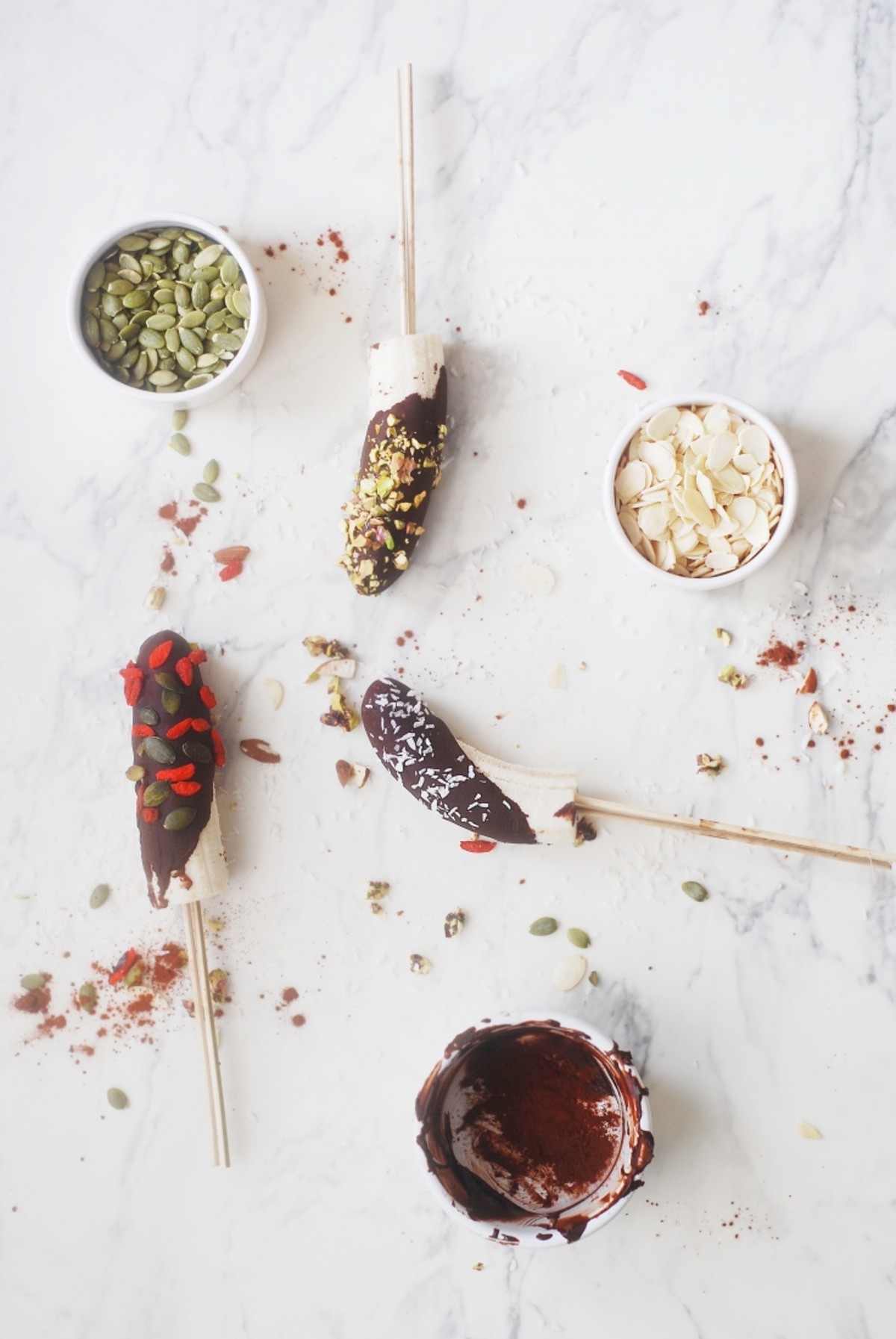 Remember these Fruit Skewers I posted a few weeks back? I designed them for Wren Kitchen's #LittleKitchen Campaign – aiming to inspire kids in the kitchen!
They went down so well, that I decided to follow them up with these Frozen Banana Pops – the grown-up version!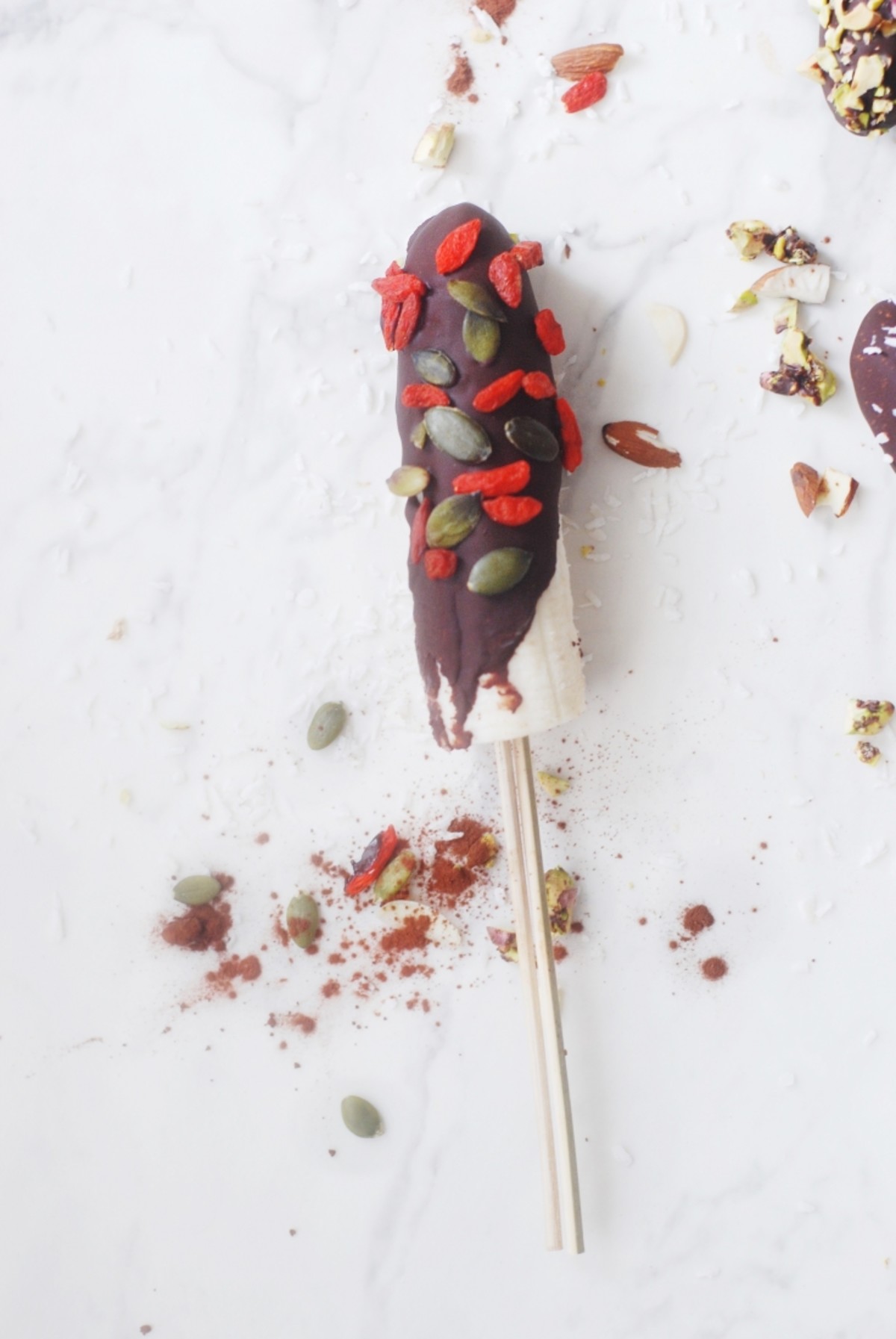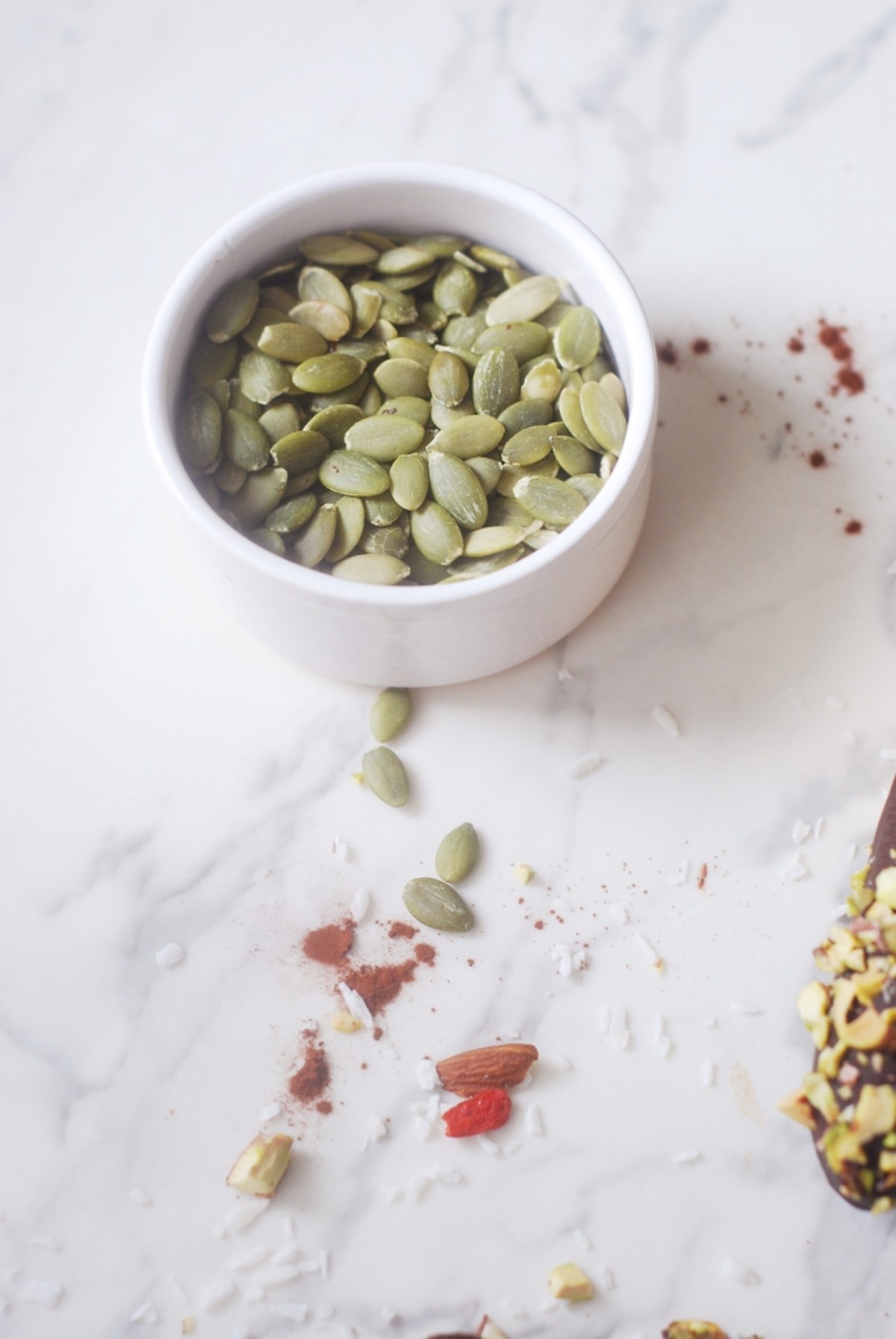 So how many of you have actually tried frozen banana?
Because if you haven't, you really should. No, really.
Somehow, just freezing a banana turns it into the most amazing, creamy banana ice-cream. It'll taste like the best banana ice-cream you ever had, and it's not even technically ice-cream. Plus, all you've had to do is peel a banana and shove it in the freezer. What's there to lose? There's no excuse! Now go out and buy some bloody bananas. You'll thank me later.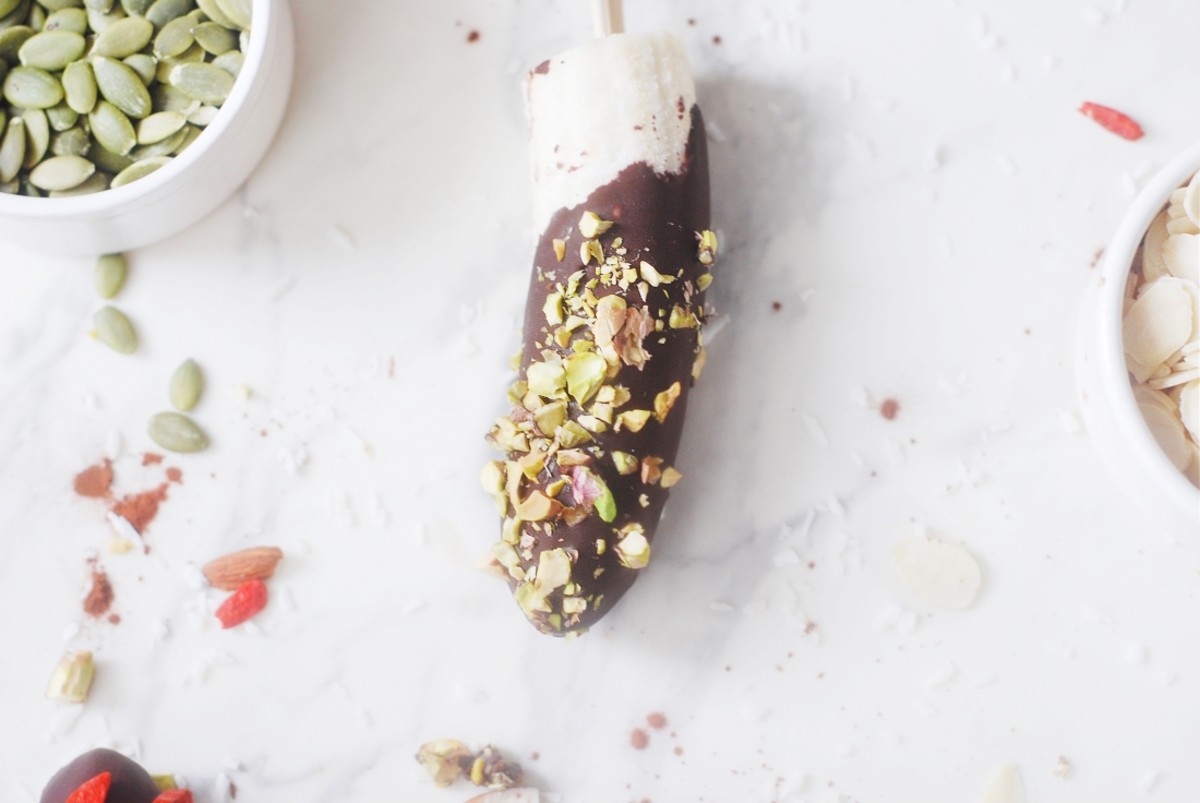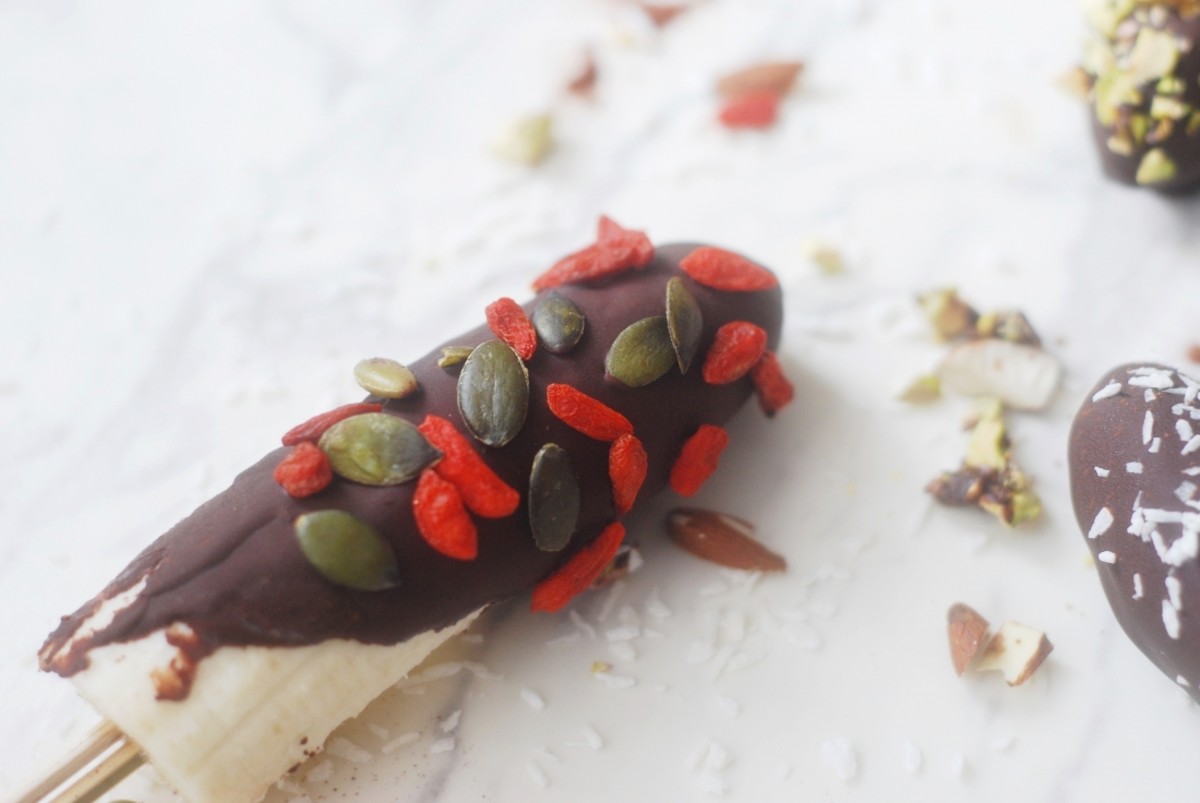 These Frozen Banana Pops take seconds to prepare. Just peel, cut and freeze. You can prepare them well in advance too, by leaving them in the freezer overnight. You will need some wooden lolly sticks, or if you can't get hold of them, double up a couple of wooden skewers.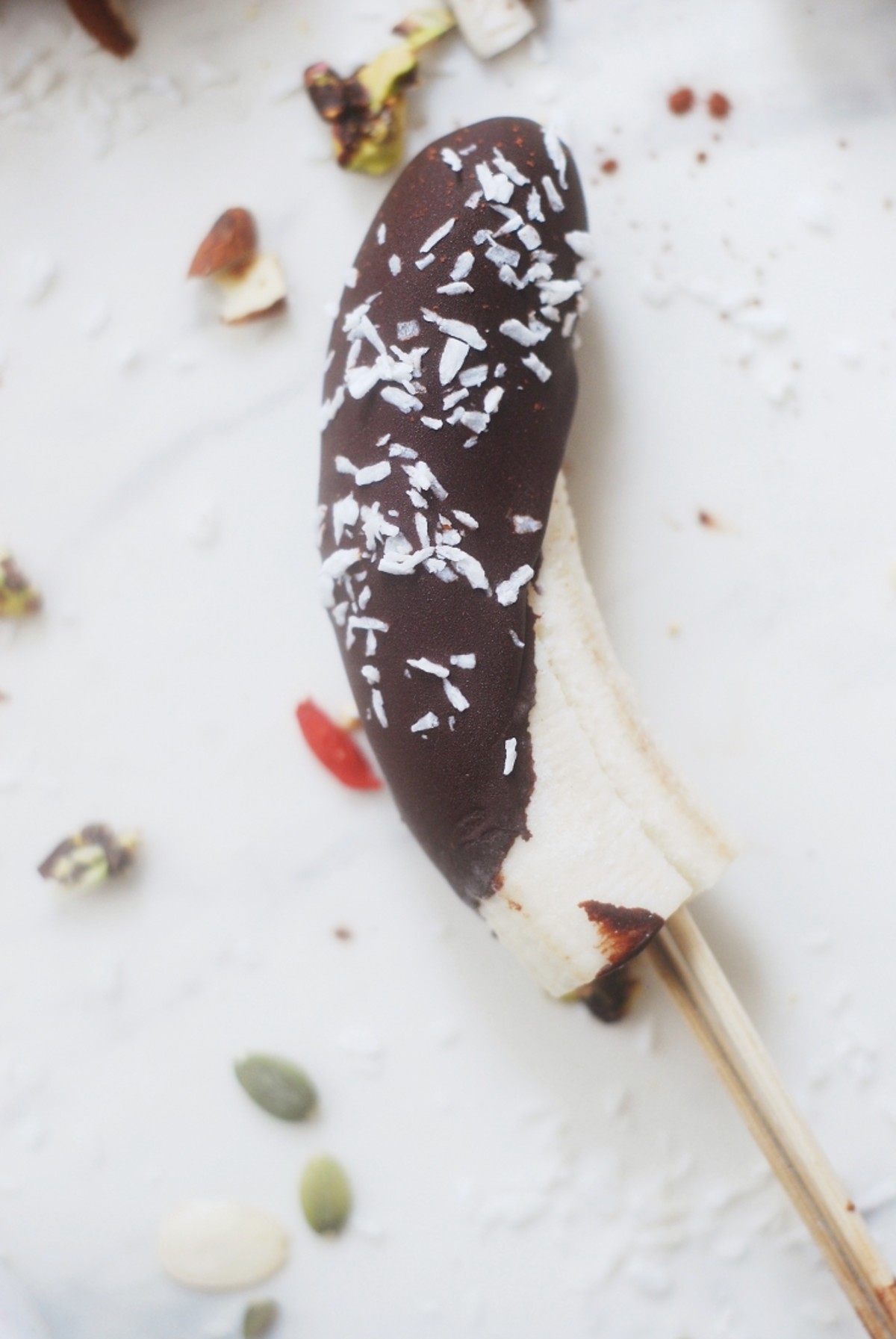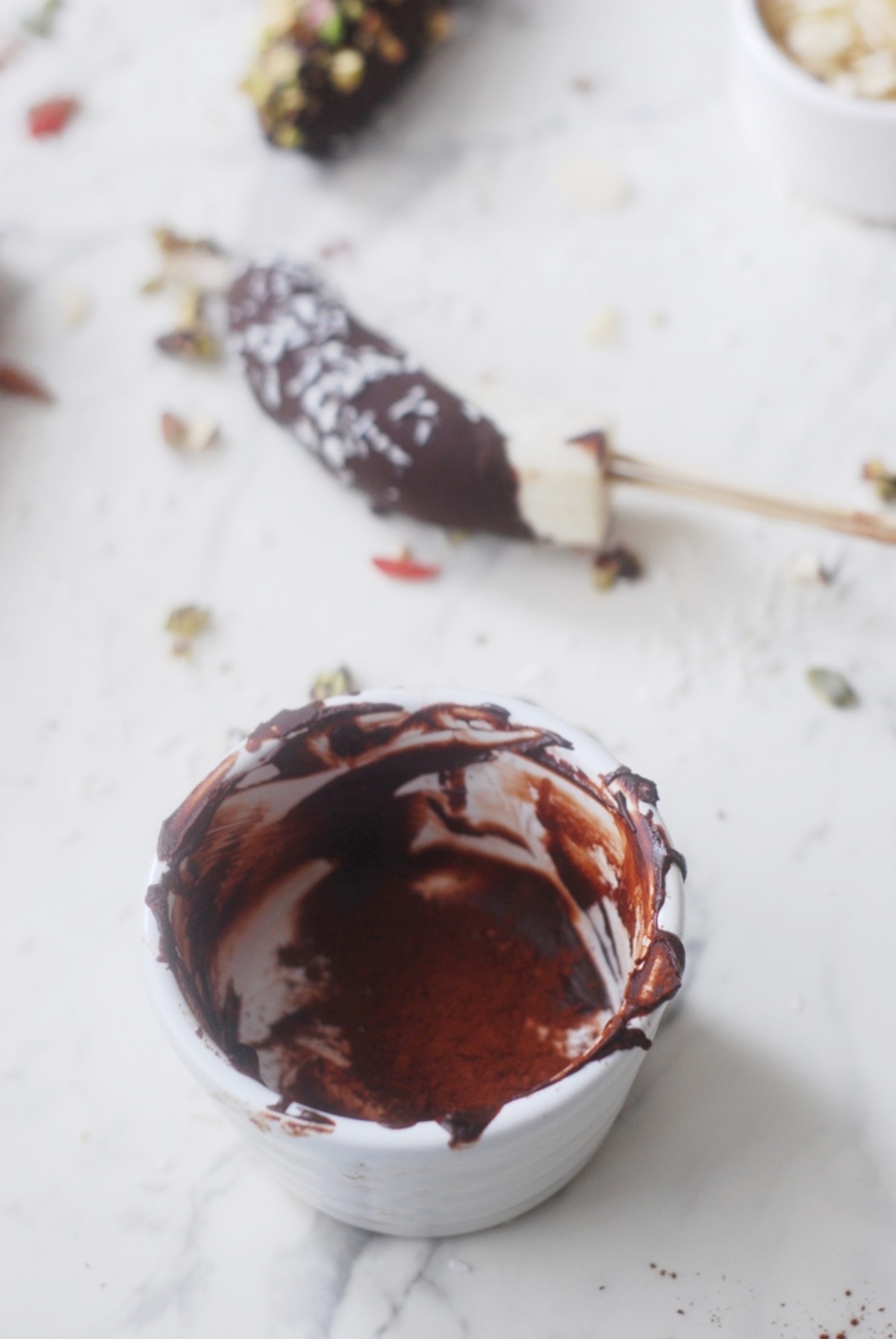 They make a great healthy treat, but they are also the perfect easy dessert to make in good company. You can make it into a really fun social activity, by inviting your guests to customise their own frozen bananas! They can dip them in the melted chocolate fondant and dunk them in their favourite toppings!
I've used a mixture of desiccated coconut, nuts, seeds + goji berries. But really the sky's the limit when it comes to decoration – use whatever takes your fancy! You can stick to one topping, or try many – it's totally up to you.
I hope you enjoy these Frozen Banana Pops! Let me know what you think of them in the comments below, or show me your creations using #heartandbowl.