Fruit Skewers – #LittleKitchen Campaign
February 28, 2016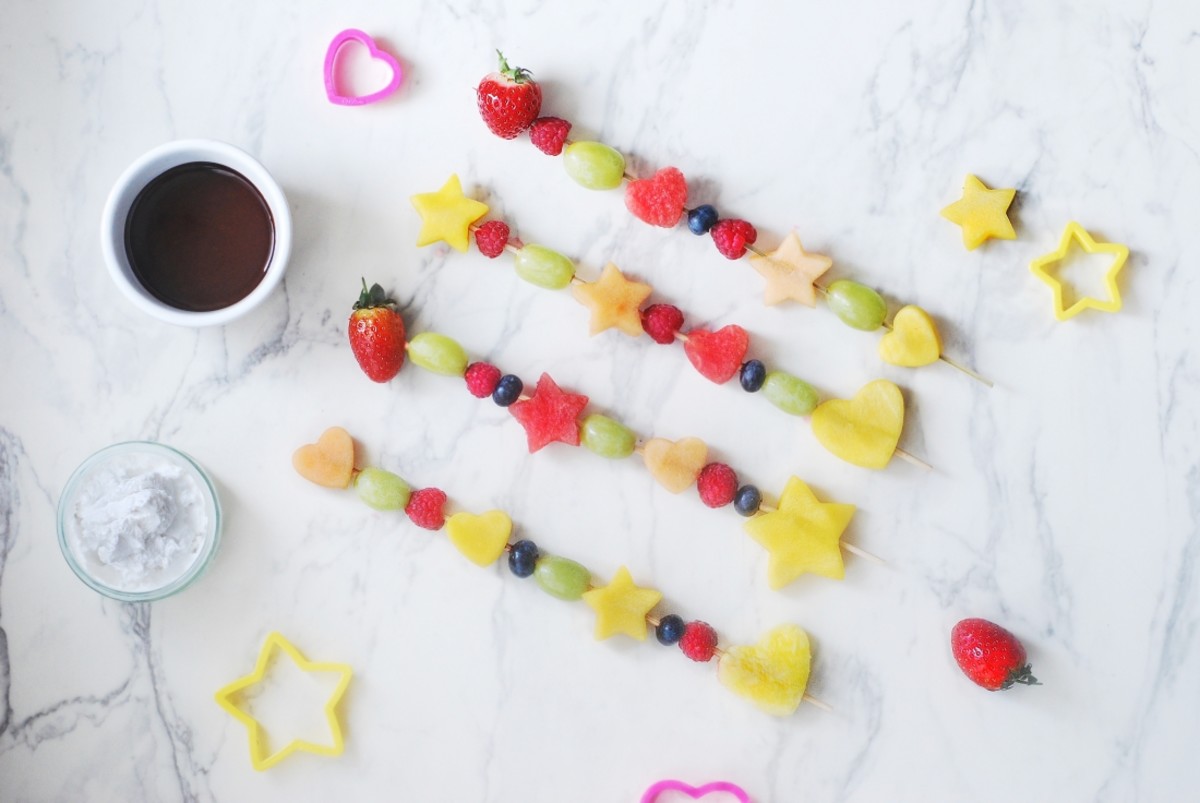 This week I'm bringing you a little recipe that I've designed especially for Wren Kitchens! They got in touch with me a few weeks ago, and asked me if I'd like to get involved in their #LittleKitchen campaign.
The campaign aims to inspire kids into the kitchen, to get them more involved in food prep and kitchen activity. For Wren, the kitchen is the heart of the home. They want to show that the kitchen is a place for family to gather, talk, laugh, and most importantly cook + enjoy wholesome, nutritional meals together.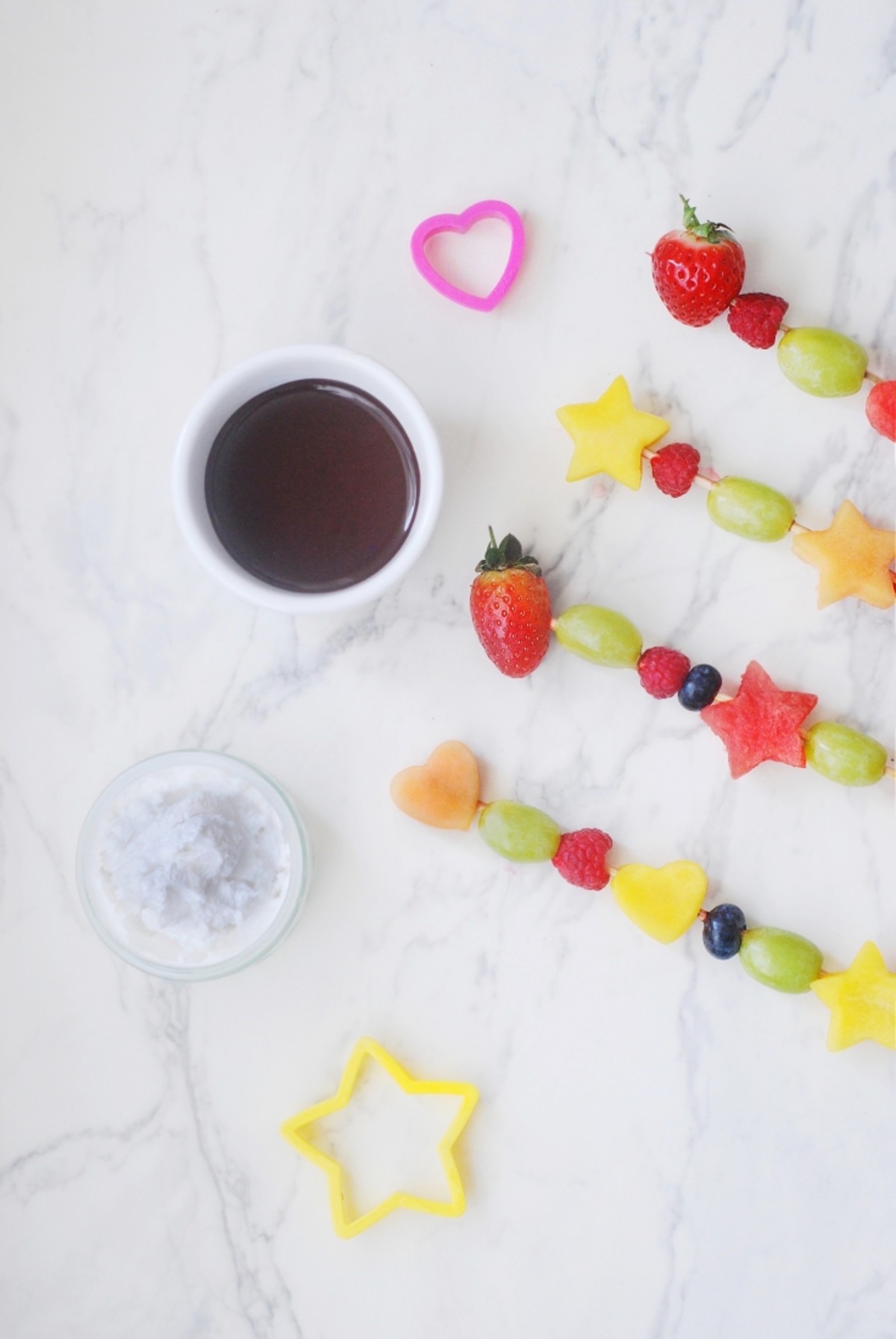 Loving the idea of the campaign, I was super keen to get involved. For my recipe, I wanted to go with something fun, creative and simple – so I came up with these pretty Fruit Skewers!
They make great healthy snacks, that don't take hours of prep or cooking time, and are an easy way of getting kids to eat their 5-a-day. Or is it 7-a-day now?! Either way – these skewers are the way forward!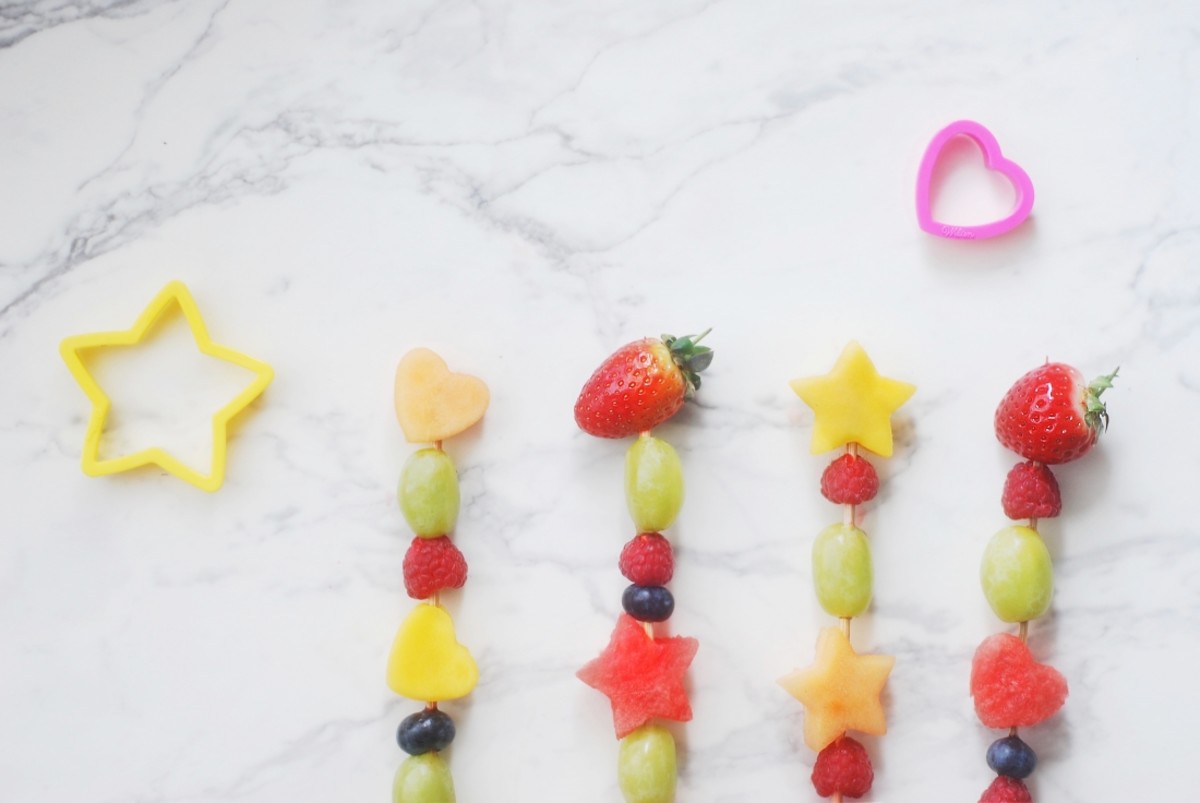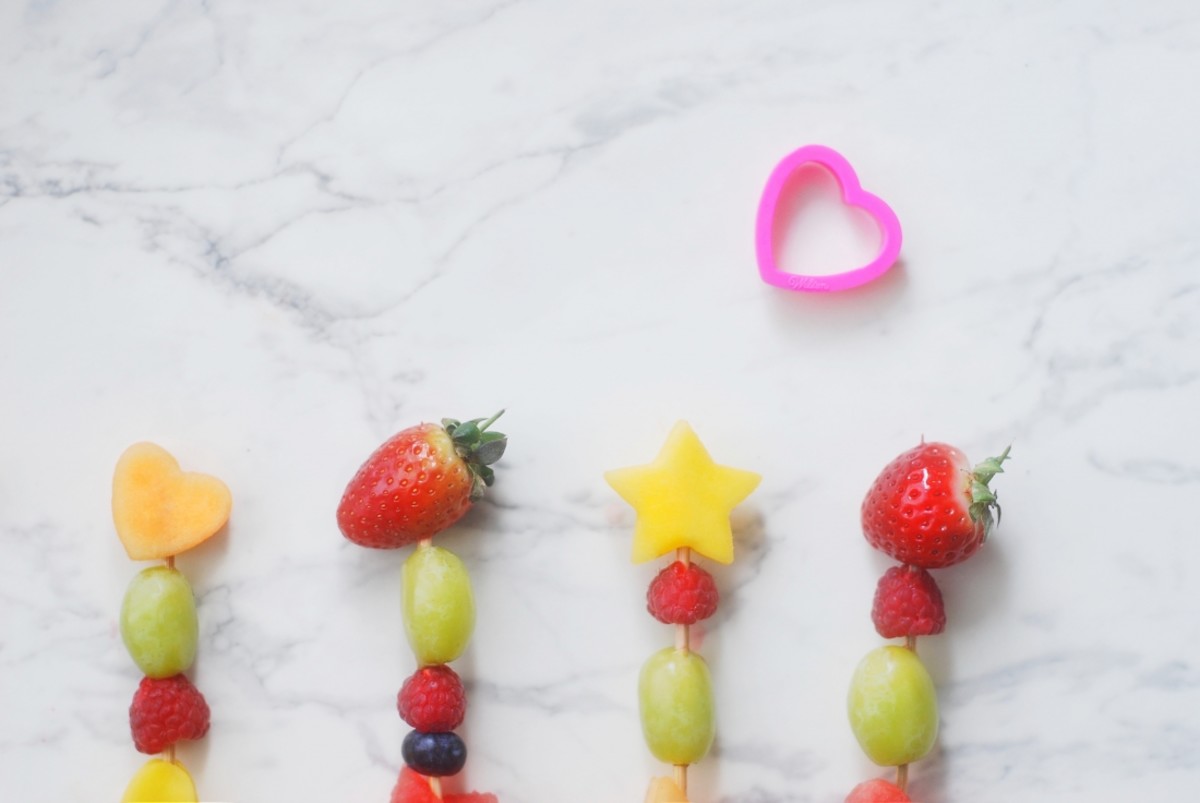 This recipe allows kids to do two things they love.
Get creative.
Get messy.
I know that if you offer kids the chance to do either of these things, you'll find it easy to get your little ones into the kitchen! This is because food prep needs to be something more that just a bunch of boring fruit and vegetables. You need to bring them to life, give them character.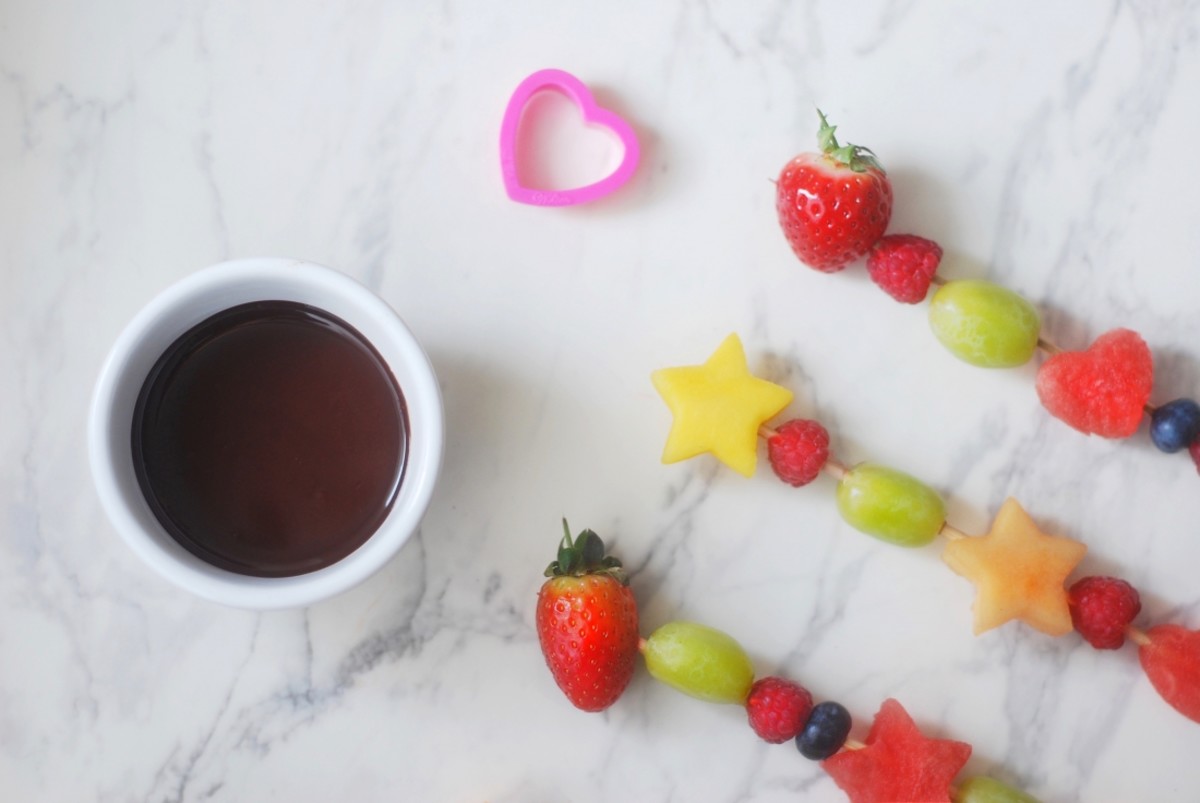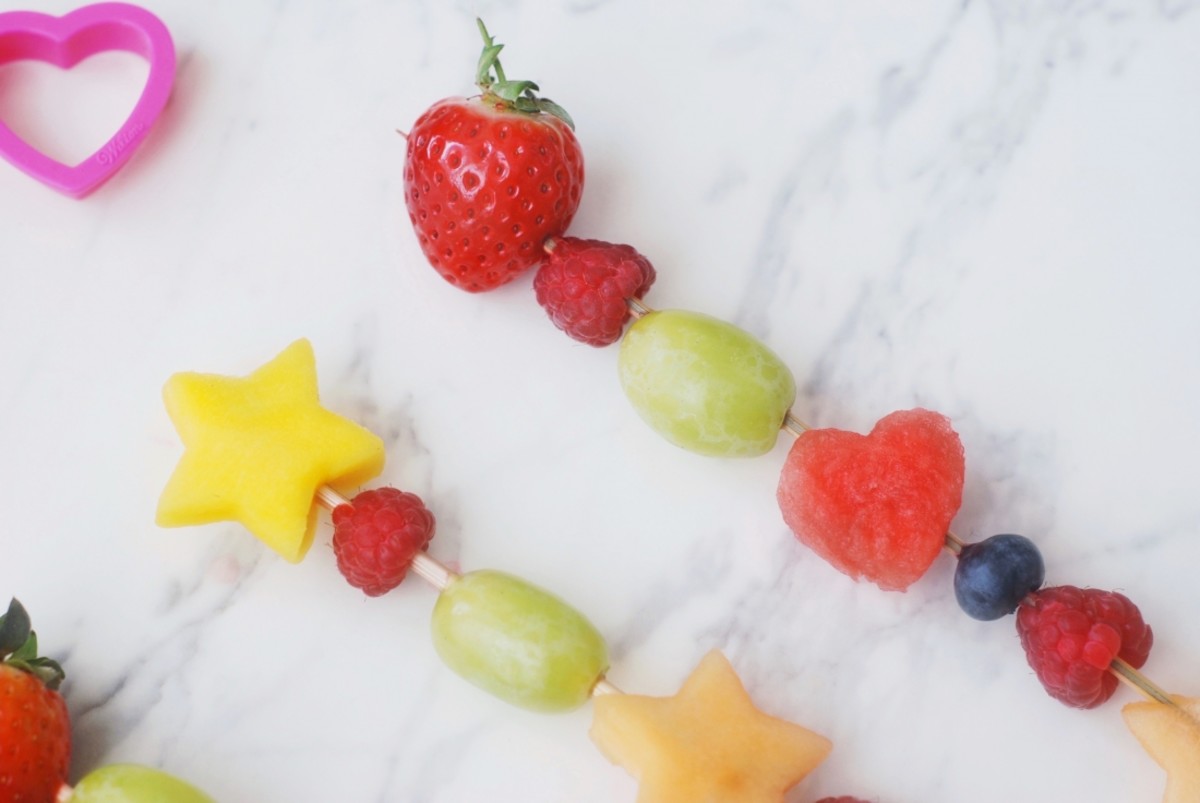 So these fruit skewers allow children to put their personality into their cooking. They get to cut out their own favourite shapes with cookie cutters, and then build-their-own colourful skewers. It's really fun and interactive for the whole family, and can be made different every time with new fruits or shapes. It's even a great way of introducing new fruits that they haven't tried before!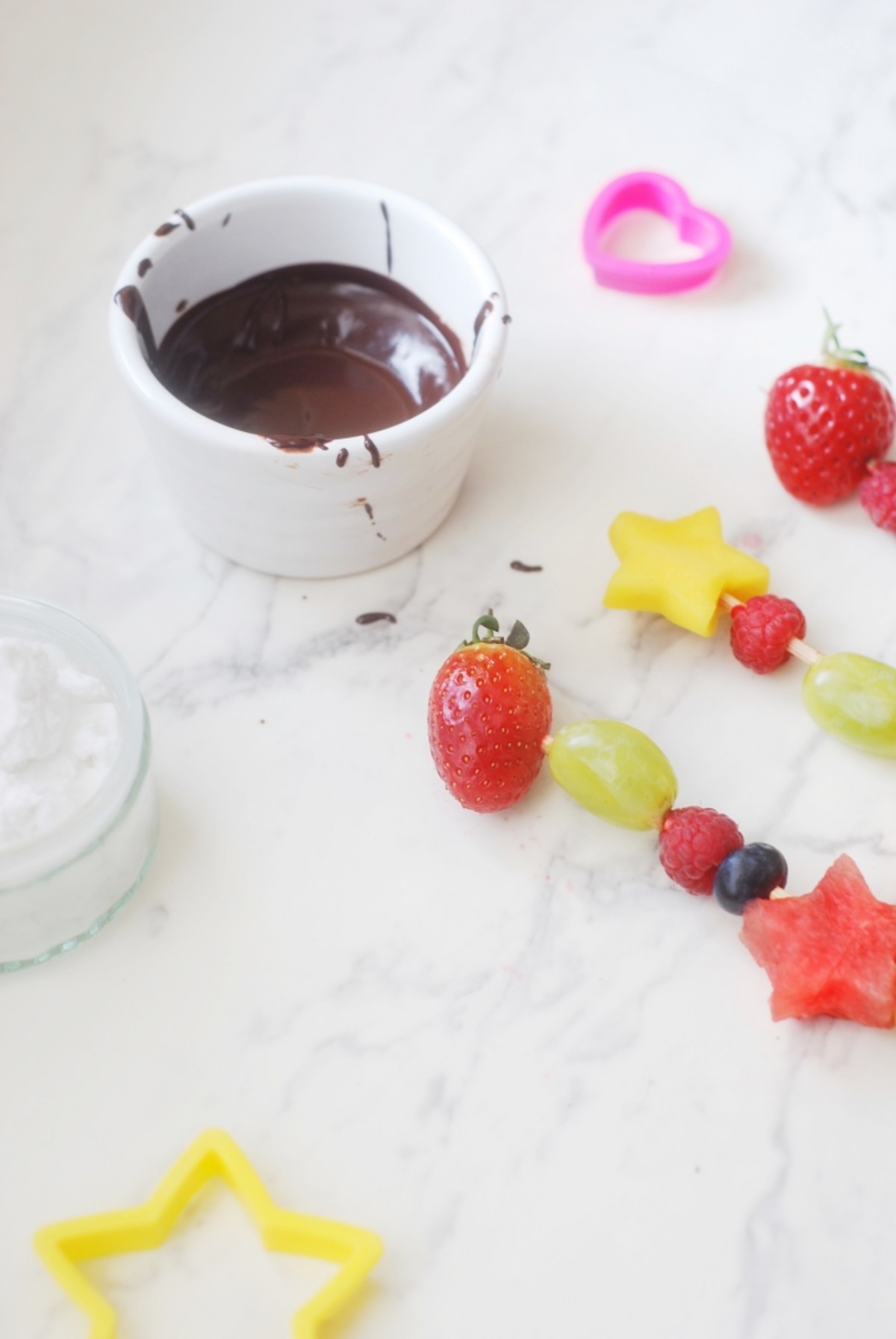 Once the fruit skewers are made, it's time to get dipping! Kids will love getting messy when they dunk their skewers in the homemade chocolate dip, or coat them with yogurt. Eating these together is a great social activity, where you can show off your creations and share the different dips.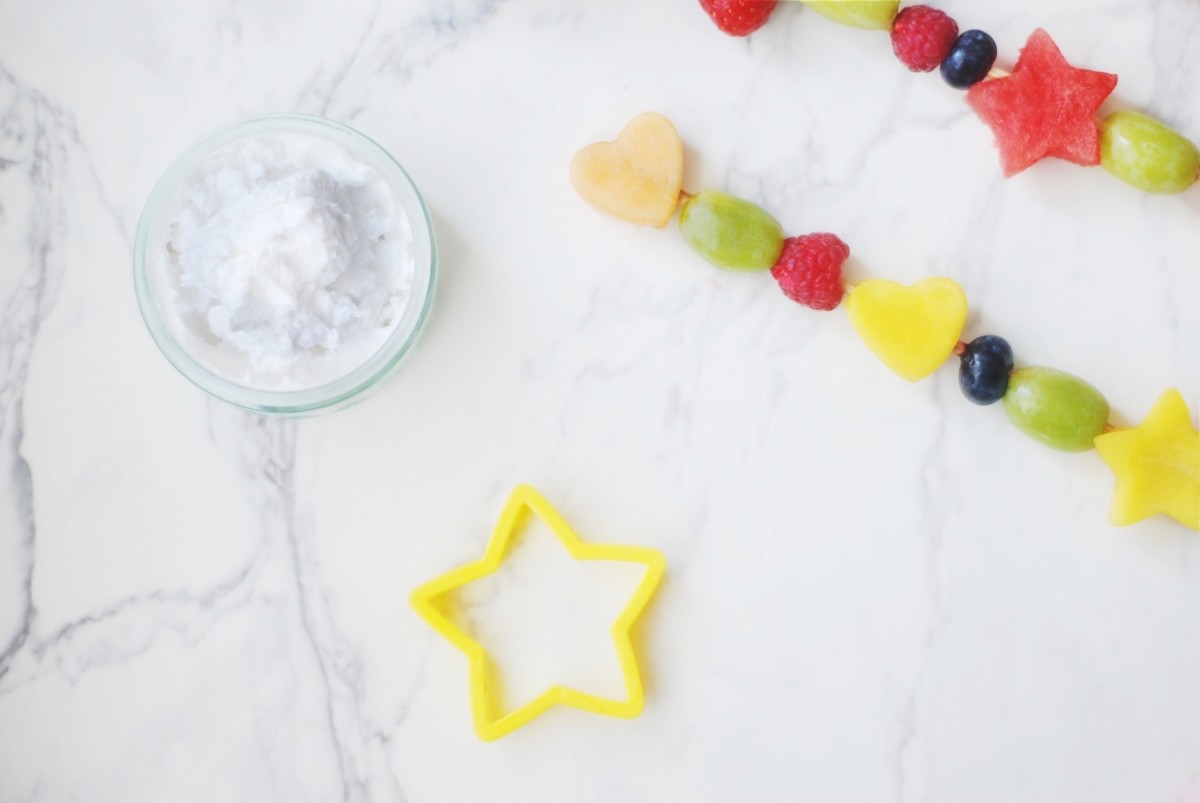 This recipe features in the #LittleKitchen e-book which you can now download for FREE here. It's packed with so many healthy and innovative recipes, to help encourage your little ones in the kitchen!
Good luck making these Fruit Skewers! Remember to tag your creations with #heartandbowl + #LittleKitchen if you make them, or leave me a message in the comments below!