Gluten Free Hazelnut Praline SPONGE CAKE + A GIVEAWAY!!!
March 15, 2019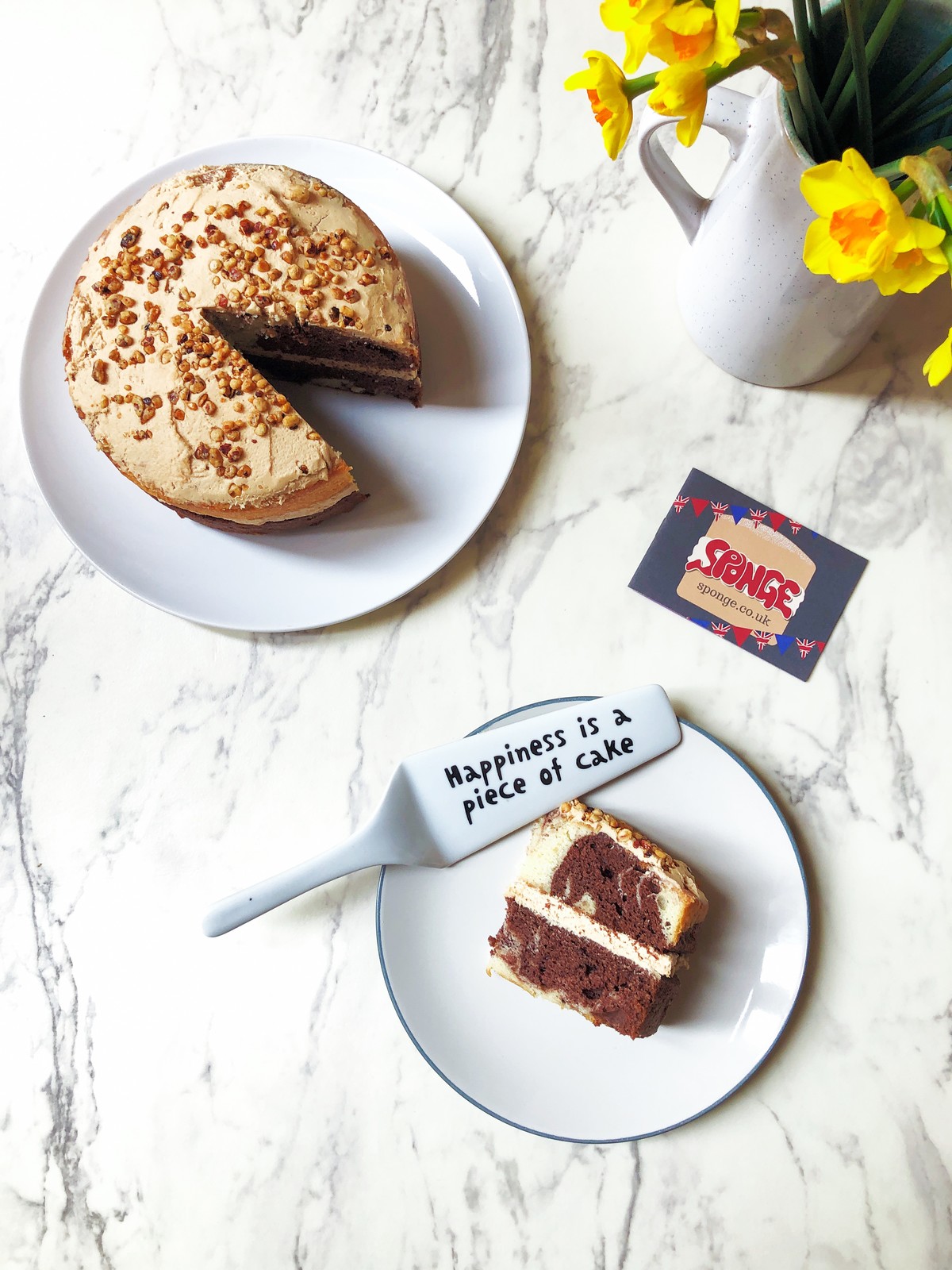 As soon as Sponge announced their Gluten Free Hazelnut Praline cake, I knew I would have to find an excuse to treat myself! So when Sponge gave me the opportunity to try out a cake of my choice – I jumped up and down with excitement! (Preemptively burning off calories before the inevitable cake coma.) Free cake – was this a fairy-tale?! Somebody pinch me.
Having already tried and loved many from Sponge's gluten free selection (see my Baby Shower post here) my expectations for this latest seasonal flavour were very high indeed. Particularly because I'm in love with anything hazelnut praline related. You're looking at a girl who makes homemade Nutella and eats it straight from the jar!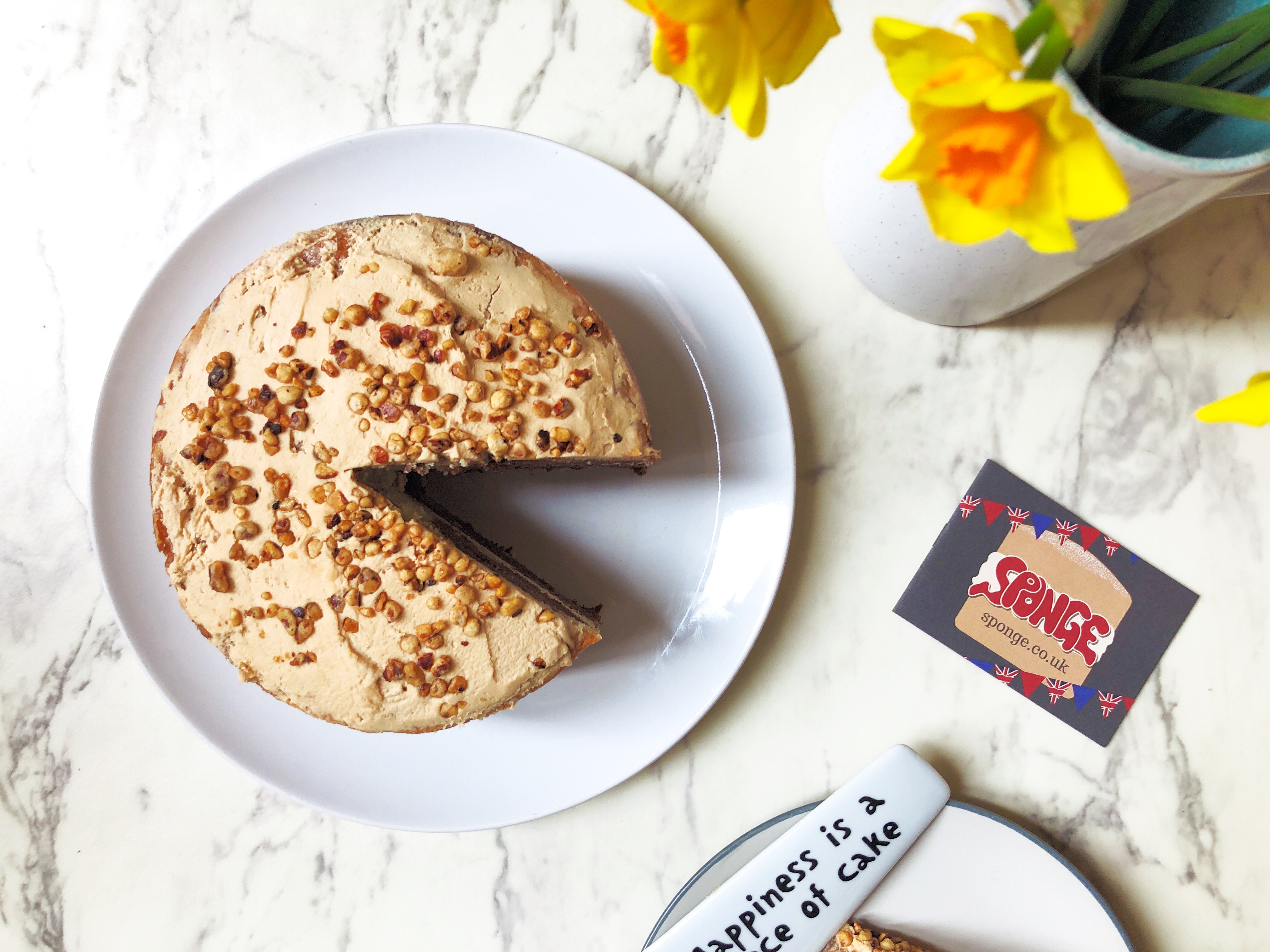 So with all that in mind, I'm pleased to report that this cake did not disappoint! My expectations were not only met but dazzlingly exceeded, and all my Praline dreams came true. This is the Prince Charming of the cake world.
The victoria + chocolate marbled-sponge was light and moist (which is often difficult to achieve from a gluten-free cake!) The buttercream was sweet, creamy, and packed with praline flavour that feels oh-so decadent! To top it all off, caramelised hazelnuts added a great crunchy texture to finish the cake off beautifully.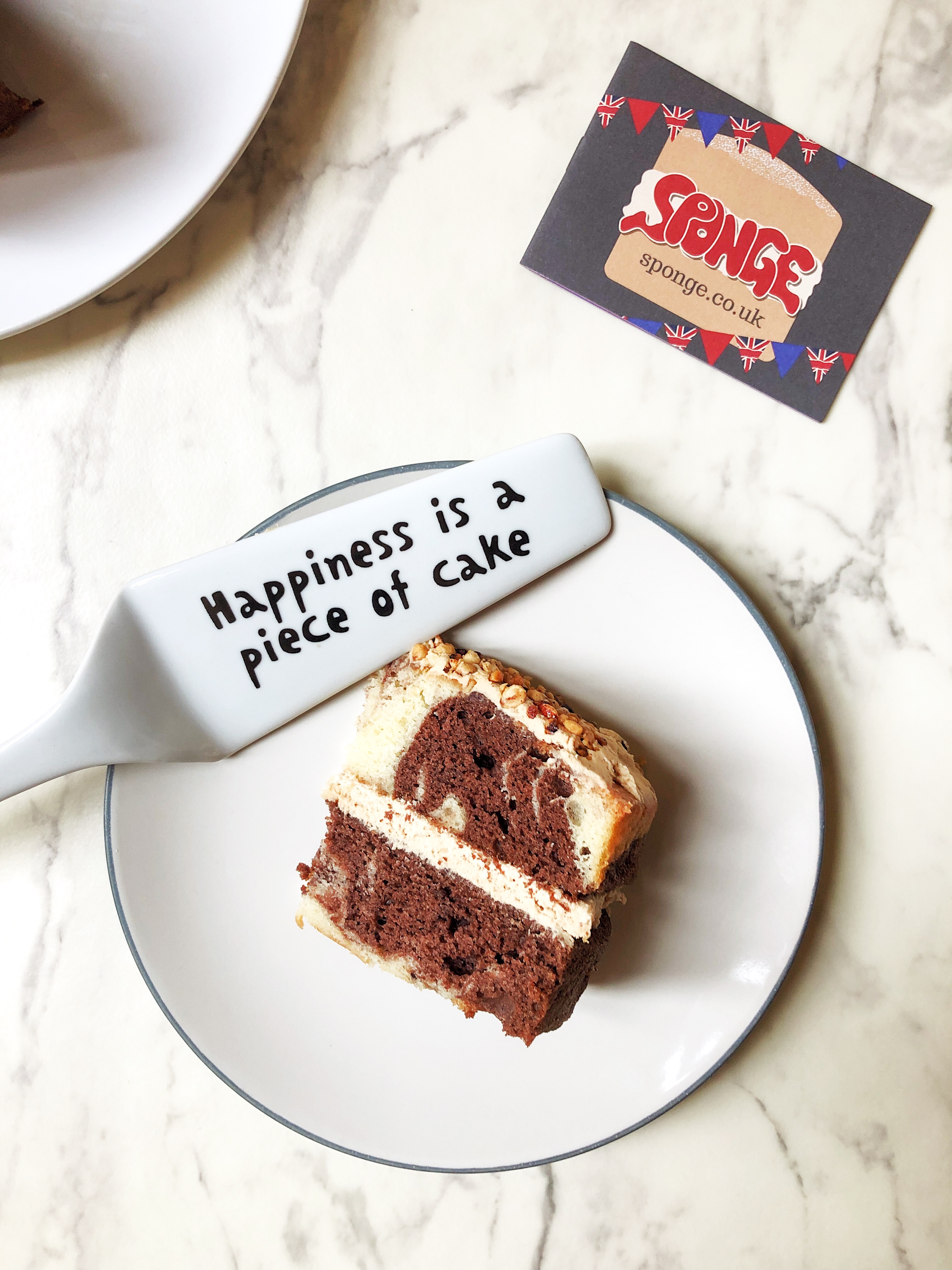 I feel so lucky to have found an online cake company that can cater for my dietary requirements, whilst not compromising on flavour or indulgence! It's not just gluten-free either, Sponge have recently launched an entirely new vegan range!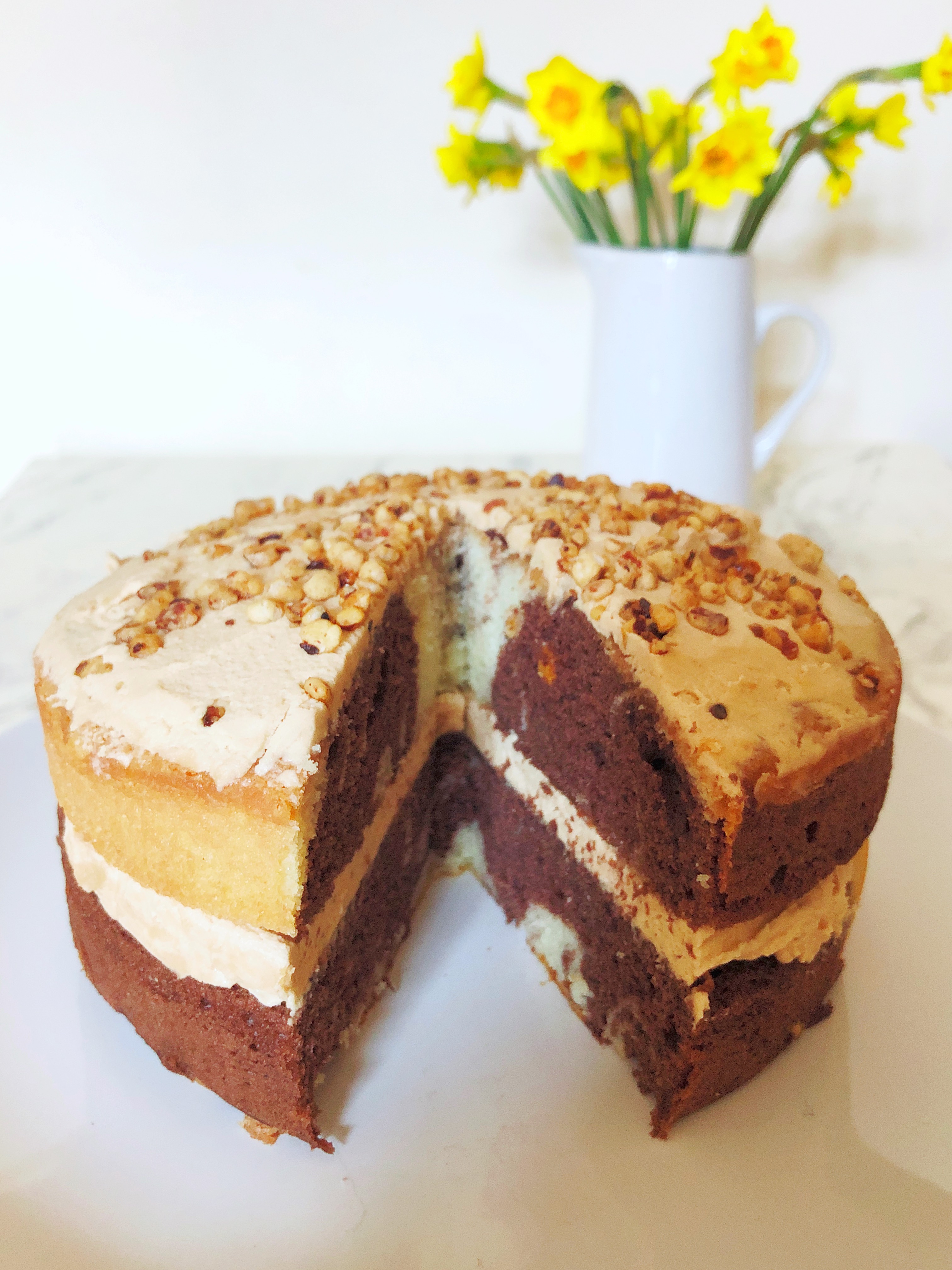 So if all that cake-y goodness wasn't enough, Sponge have kindly given me a Vegan Cake for 8 to giveaway for FREE!! Now that's a happily ever after! The winner will have the choice of either a Vegan Carrot Sponge or a Vegan Chocolate Sponge.
Enter below in the rafflecopter to be in with a chance of winning. You seriously haven't tried cake until you've had a Sponge cake!
Giveaway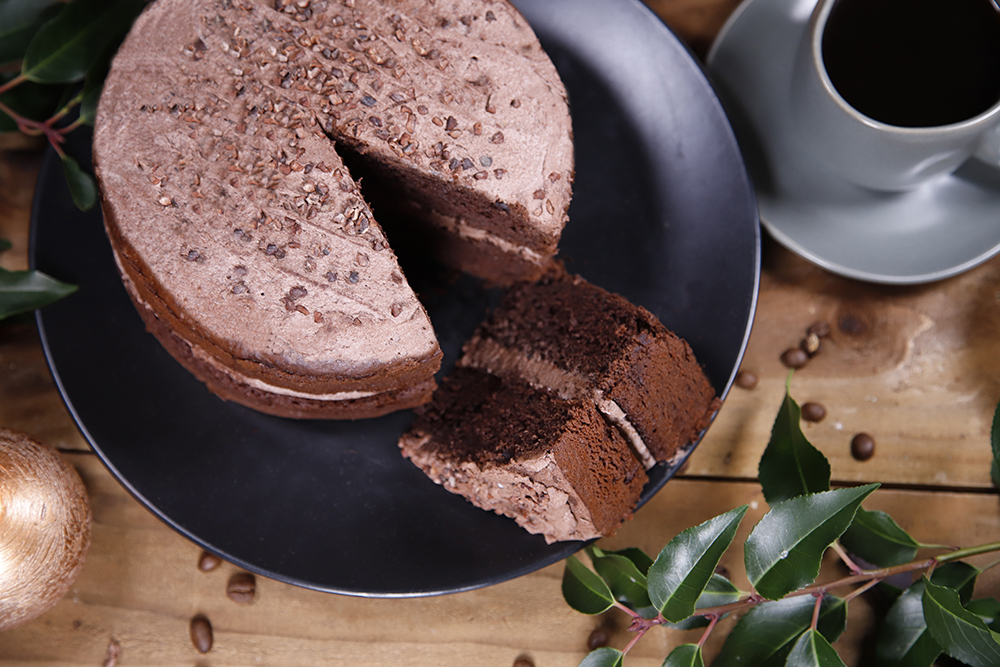 Due to postage reasons, I will be accepting entries from the UK only. Accept my huge apologies to those readers from the rest of the world!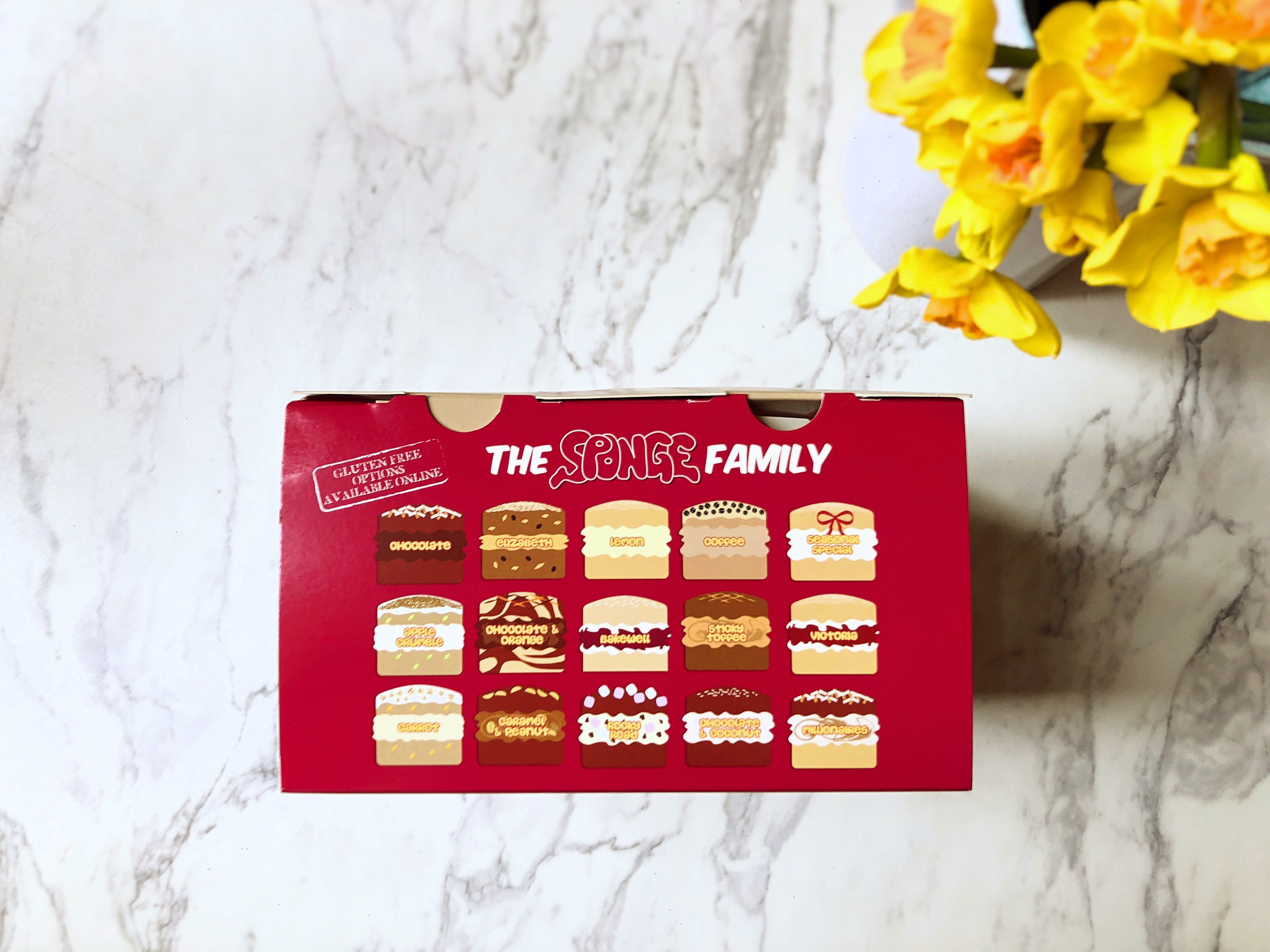 FIND OUT MORE ABOUT SPONGE AND ALL THEIR DELICIOUS FLAVOURS HERE.