Good Roots Festival
June 28, 2016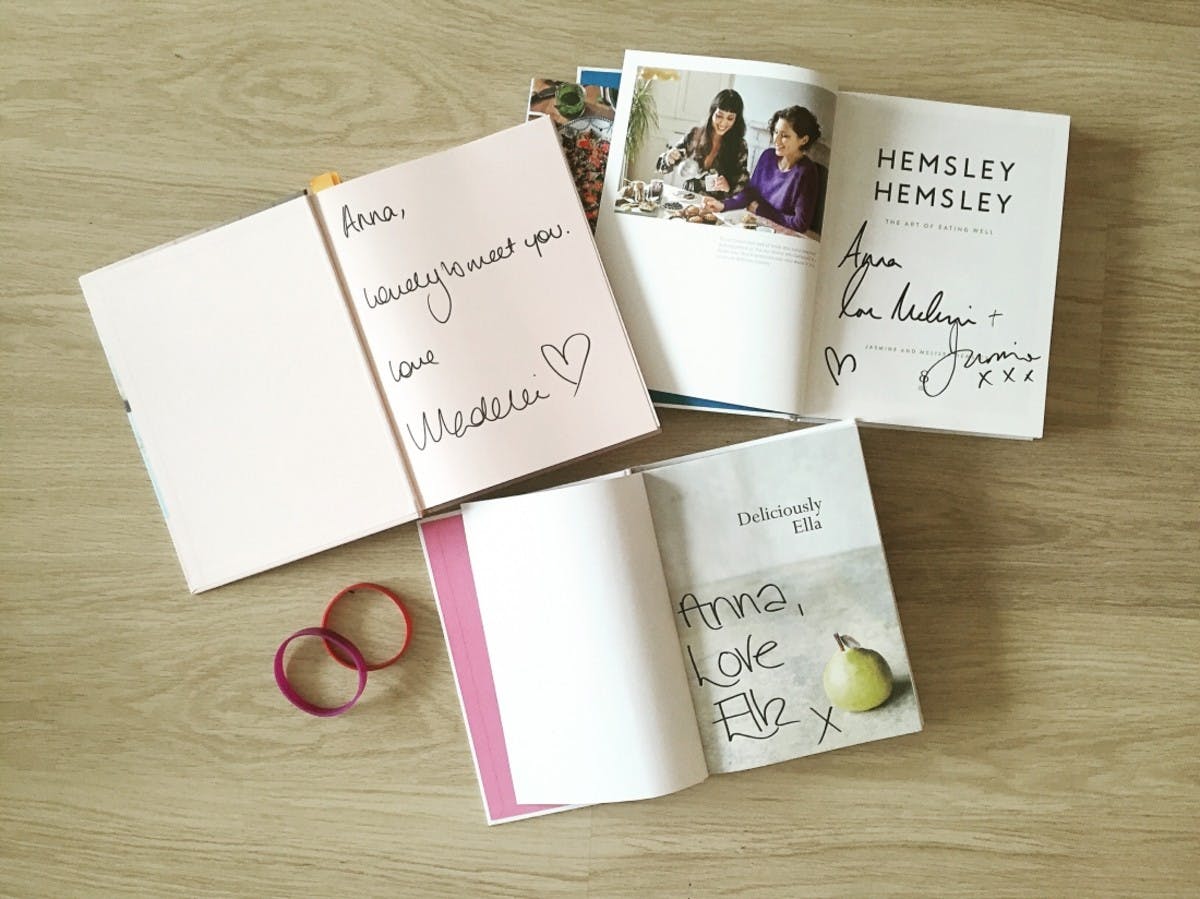 For those of you who follow me on social media, you may have seen that I attended Good Roots Festival in London a couple of weeks back with the lovely Emma. Judging by my insane amounts of Instagram posts, you can probably tell that I had the best day out.
If you haven't heard of it, Good Roots is an urban wellness and street-food festival, celebrating good, healthy food + living. This year it took place on the 11th June, at MC Motors. The venue was amazing. The festival took place inside and outside of an old renovated car warehouse, that was beautifully rustic and industrial inside. The atmosphere was hustling and bustling with excitement, from the moment we arrived to the moment we left.
Within minutes of getting there, we had been given a giant bag of freebies. Delighted already, we stubbled across The Mae Deli, stocked full of goodness, and the most amazing platter of healthy choices and treats that I have ever seen. Not only that, but we also saw the beautiful Deliciously Ella herself, hanging around the stall!! She was busy signing books, so we decided to browse the stand and wait our turn. Minutes later, we didn't need to, because she casually approached us and started chatting!!! I was ecstatic to meet one of my favourite bloggers in person, she was so friendly, chatty and down-to-earth, and willing to sign our books and take photos with us (pictured above).  They say to never meet your idols, but I'm so glad I met one of mine, because she was everything I imagined her to be, and more. The epitome of health and happiness.
Walking around the festival, it was fantastic to see so many great healthy products and brands on show. We took great advantage of all the free tasters on offer, and there were so many free tasters. So many in fact, that we didn't need to buy lunch. Having many dietary requirements, it was really refreshing to be able to go a food festival and be able to eat everything. 
After looking around the outside stalls, we attended a couple of talks and got our books signed! I had got tickets to see Deliciously Ella + Livia's Kitchen in talks, as well as the Blogging to Business talk with Madeline Shaw, Niomi Smart and Melissa Hemsley.
To add to my list of blogging idols, I got to meet the glowing and radiant Madeline Shaw, as well as the contagiously happy Hemsley sisters! They happily signed my books and made conversation, and you could tell they genuinely thrived off meeting and engaging with fans. 
The talks were very engaging, and it was really interesting to hear some of my favourite blogger's journeys first-hand. They had lots of pro-tips, stories and insights into the world of healthy eating, living and blogging. The big theme of the day, echoed by many of the bloggers, was that you have to find a healthy diet, and a health lifestyle that works to you. They are not trying to preach a certain way of eating or living to anyone, and only trying to help inspire those on a journey to wellness. Whether you make one of their recipes once, twice, or five times a week – it is entirely up to you. You are the master of your own diet, and your own health. Live the life that makes you feel healthiest and happiest.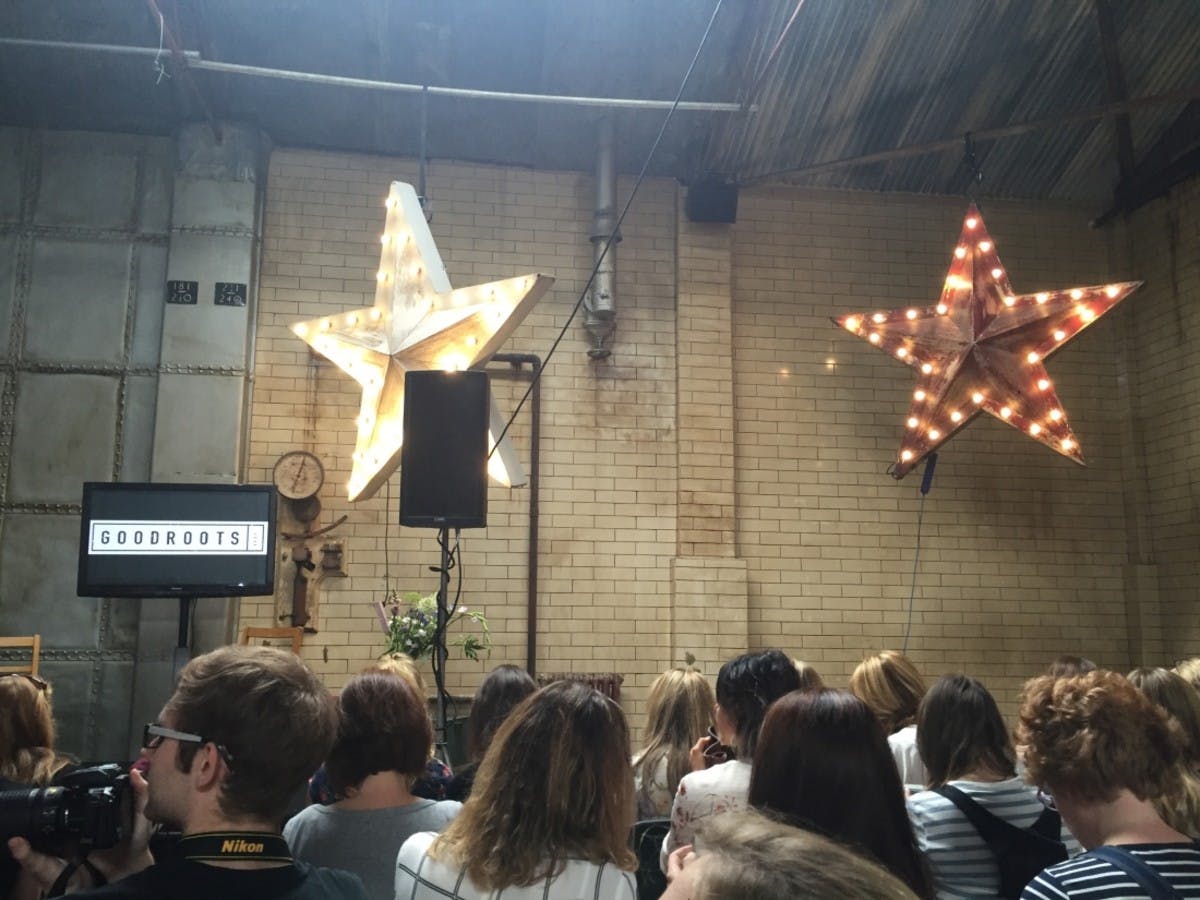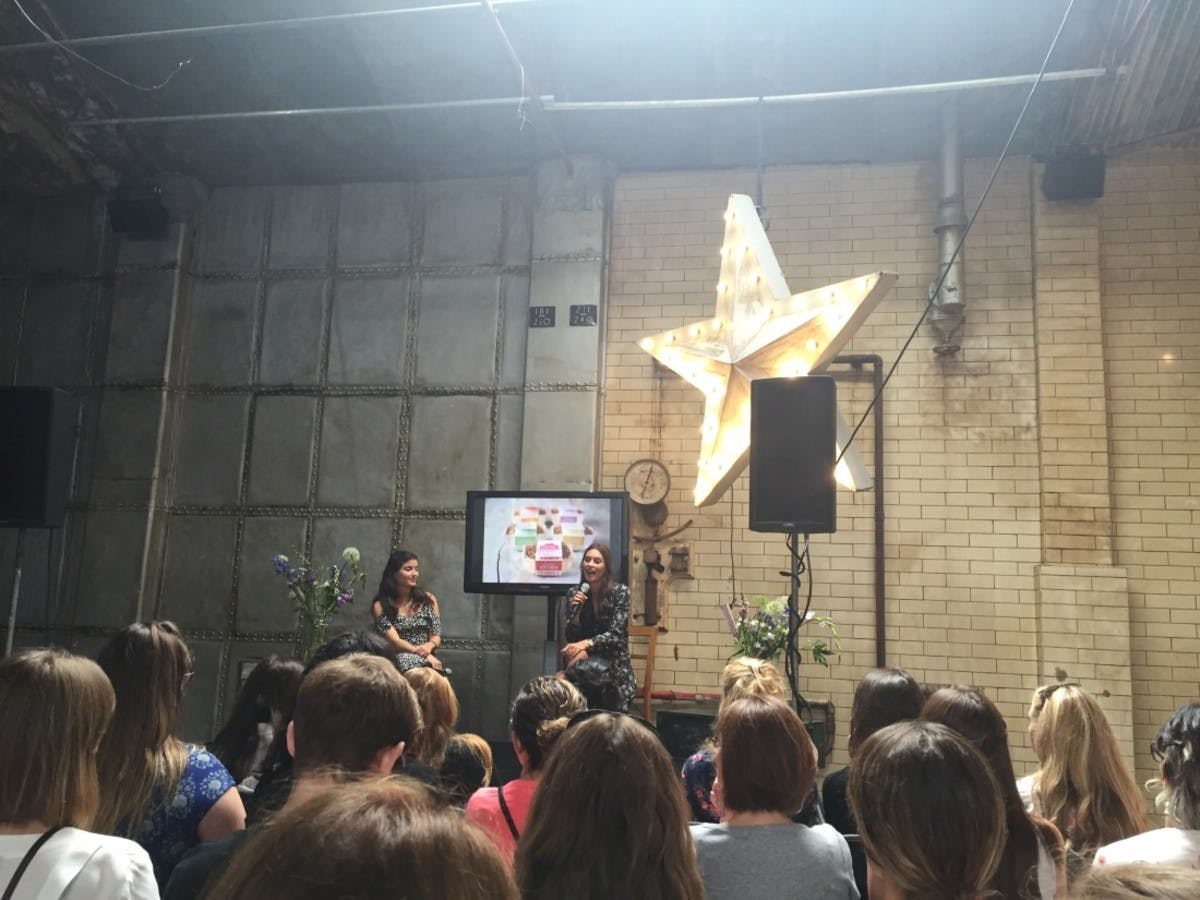 After the talks, it was time to fuel up on some foodie goodness for dinner. Emma and I decided on the Vegan "Duck" Sushi Rolls from The Happy Maki. This was by far the best decision. They freshly prepped the sushi rolls right in-front of you, and oh my worddddd, they tasted delicious. I swear the duck tasted better than the real thing. What was this magic?!?! Best. Sushi. Ever.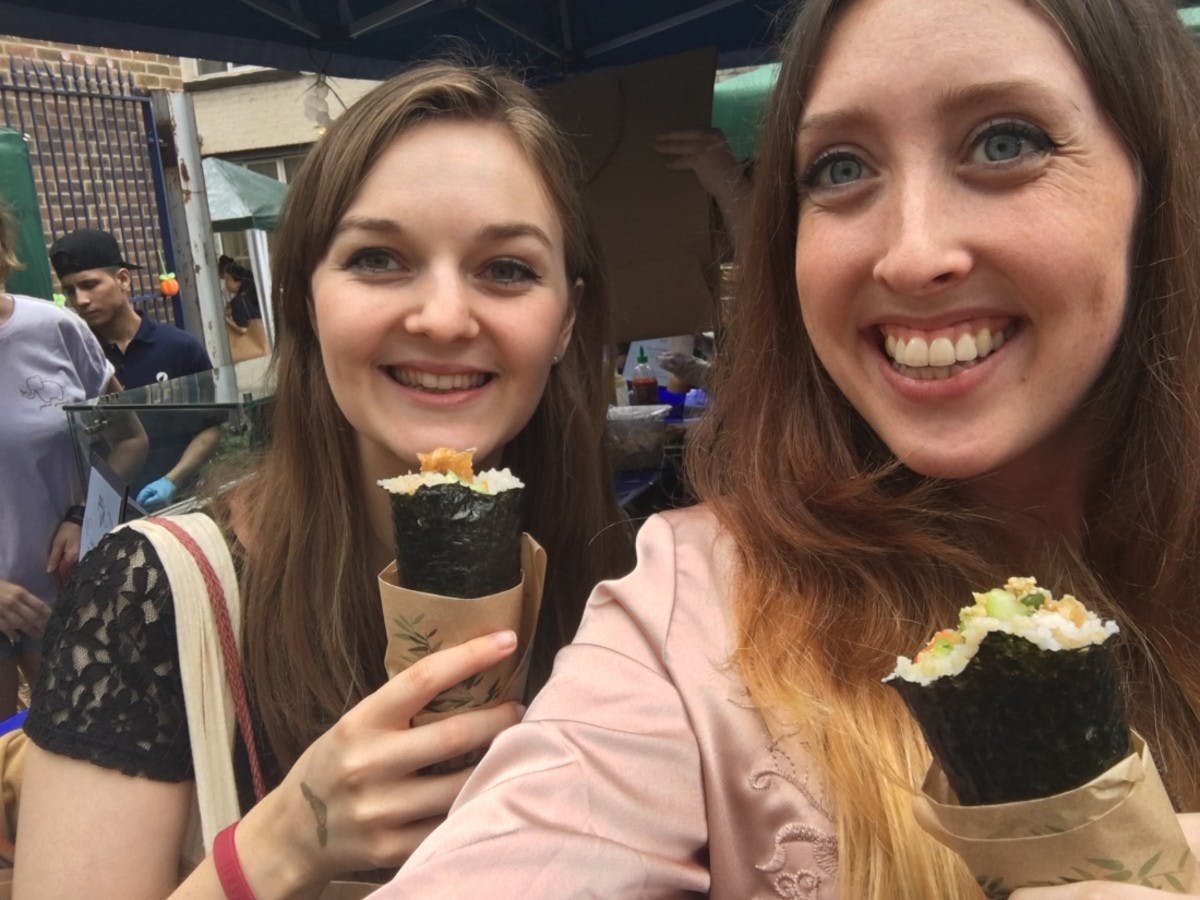 After sushi, it was time for dessert. We couldn't pass up the chance to try the gluten-free + vegan crêpes from Nojo London. We took advantage of their queue finally dying down, and ordered a sweet crepe, filled with berries, almond butter, vegan chocolate spread + whipped cream. The crêpes were crazy good, and they were even refined-sugar free!!! They were so incredibly tasty that I didn't care how terribly ungraceful I was eating it. Chocolate spread… everywhere. Didn't even care.
After a long day, it was time to get the train back to Norwich. On the way home, Emma and I reflected on the day, both taking turns explaining why we loved it. We were definitely on a high – and it was not just from all the matcha tea. Good Roots was by far one of the best days out we'd ever had.
You can see just some of my Good Roots haul and all my lovely signed cookbooks (pictured below).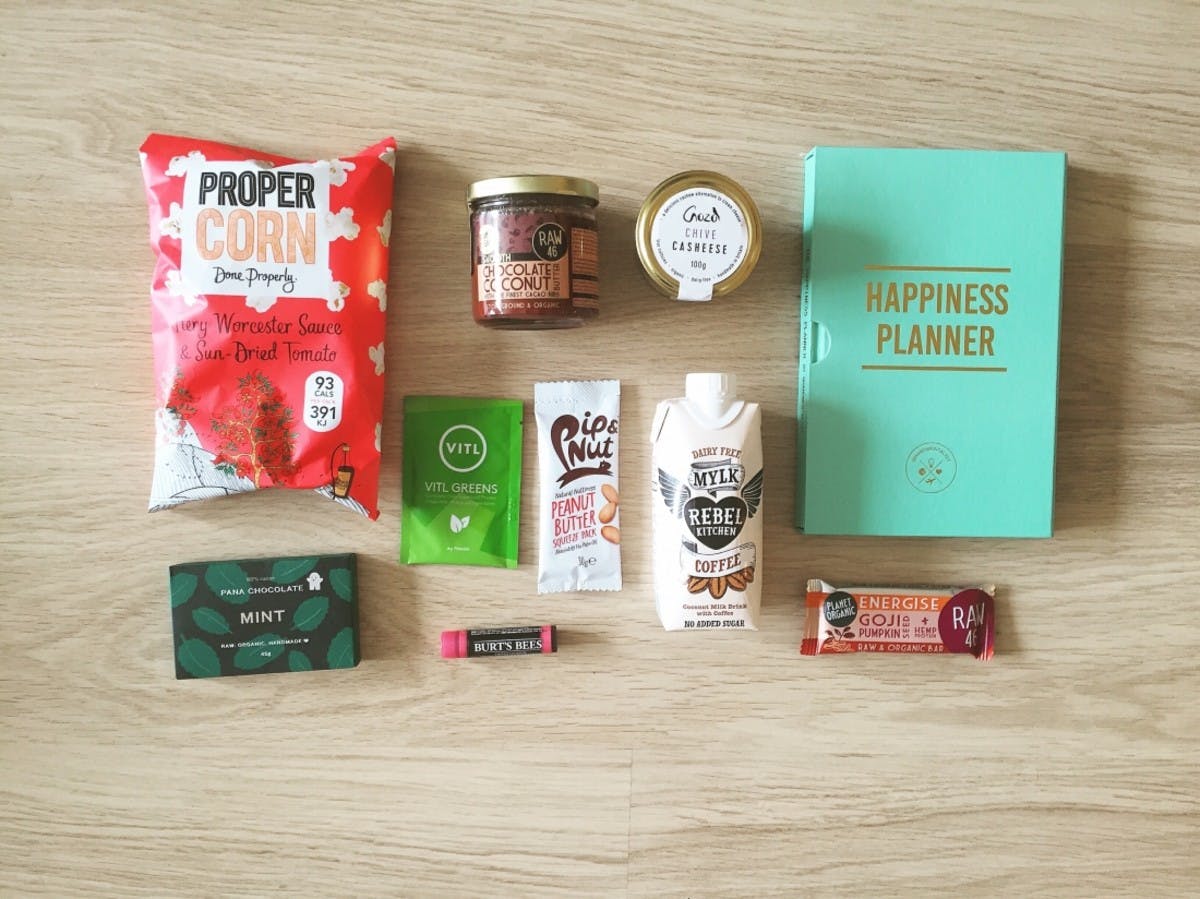 With the vibrant atmosphere, the chance to meet like-minded people + our favourite bloggers, get our cookbooks signed, sample many tasty goodies, and come away with some great new products + freebies. We couldn't have asked for a better day. I will definitely be attending Good Roots Festival next year, and judging by it's success, I think it will be back – bigger and better than ever!
Thanks for reading about my day out!