Super Green Smoothie Bowl – #NationalBreakfastWeek
January 30, 2016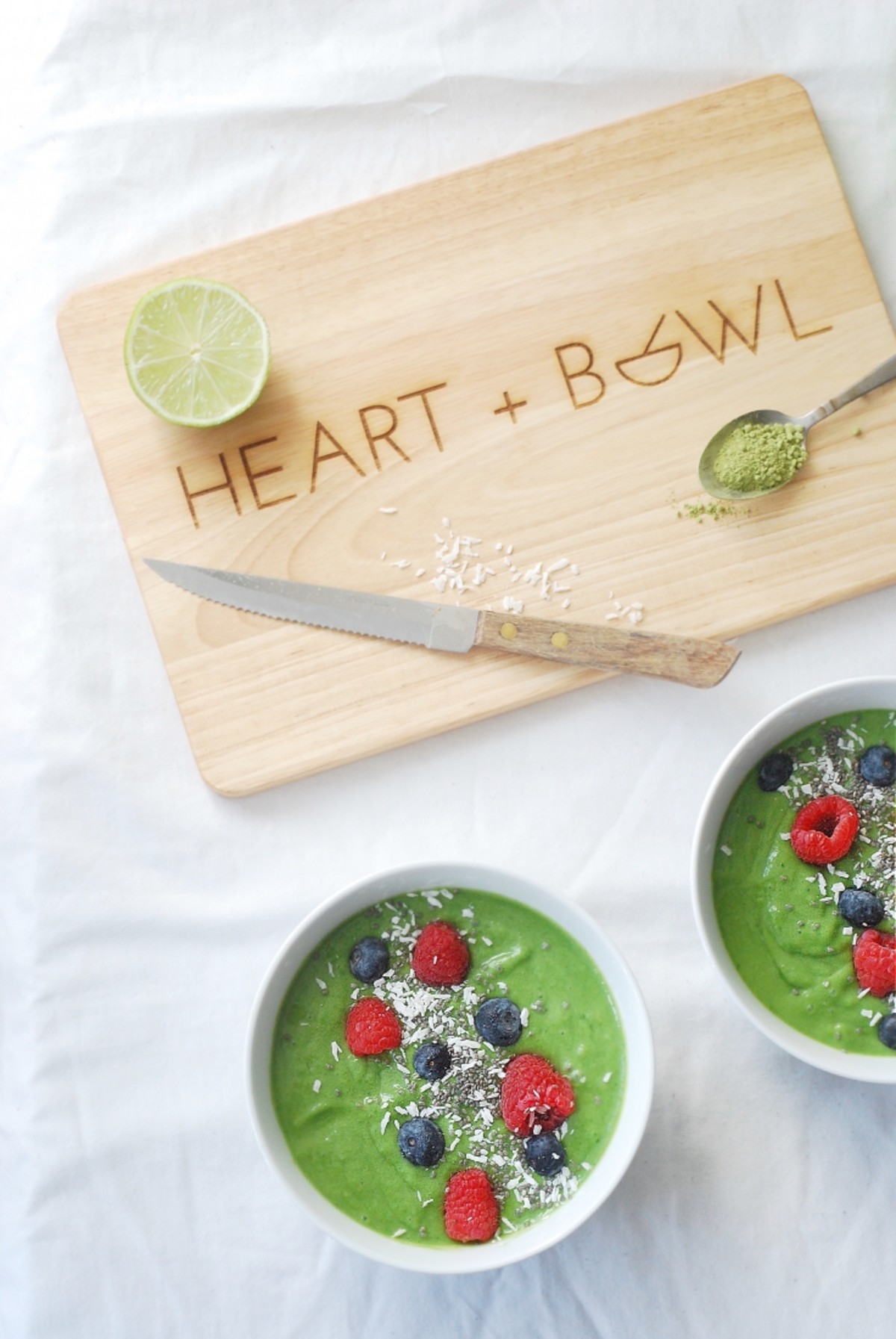 Ok, ok – can we all just take a quick moment to admire my new chopping board? How friggin' cute is that!? It was bought for me as a Secret Santa gift this Christmas, and it brings a smile to my face every time I look at it. I've been so excited to feature it in some photos on the blog – and today I finally get to show it off!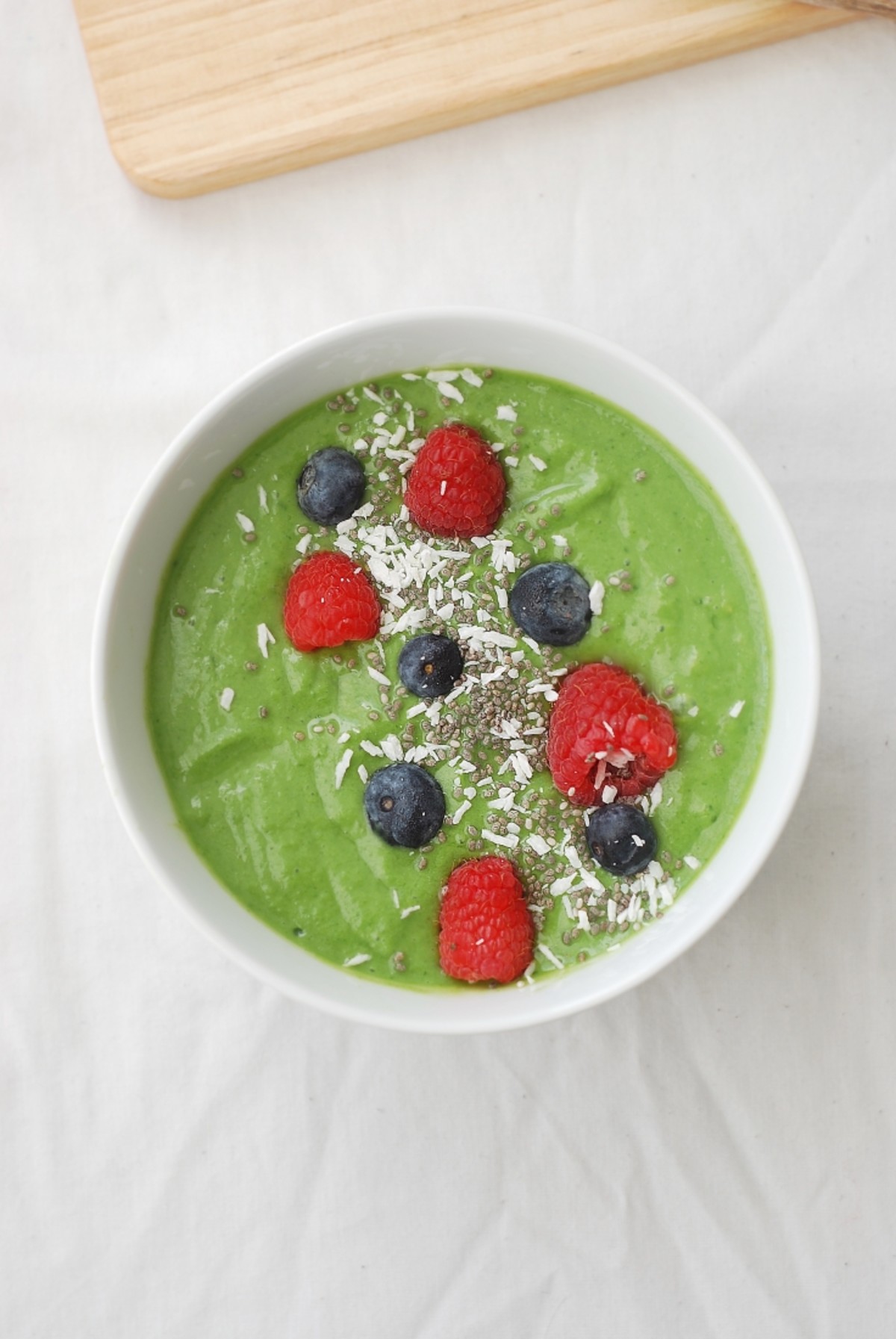 With it being National Breakfast Week (isn't every week National Breakfast Week?) I thought I would bring you this Super Green Smoothie Bowl. It's a great, simple breakfast that's packed with greens, and takes less than 10 minutes to make. Plus, you can have loads of fun playing around with customisable toppings!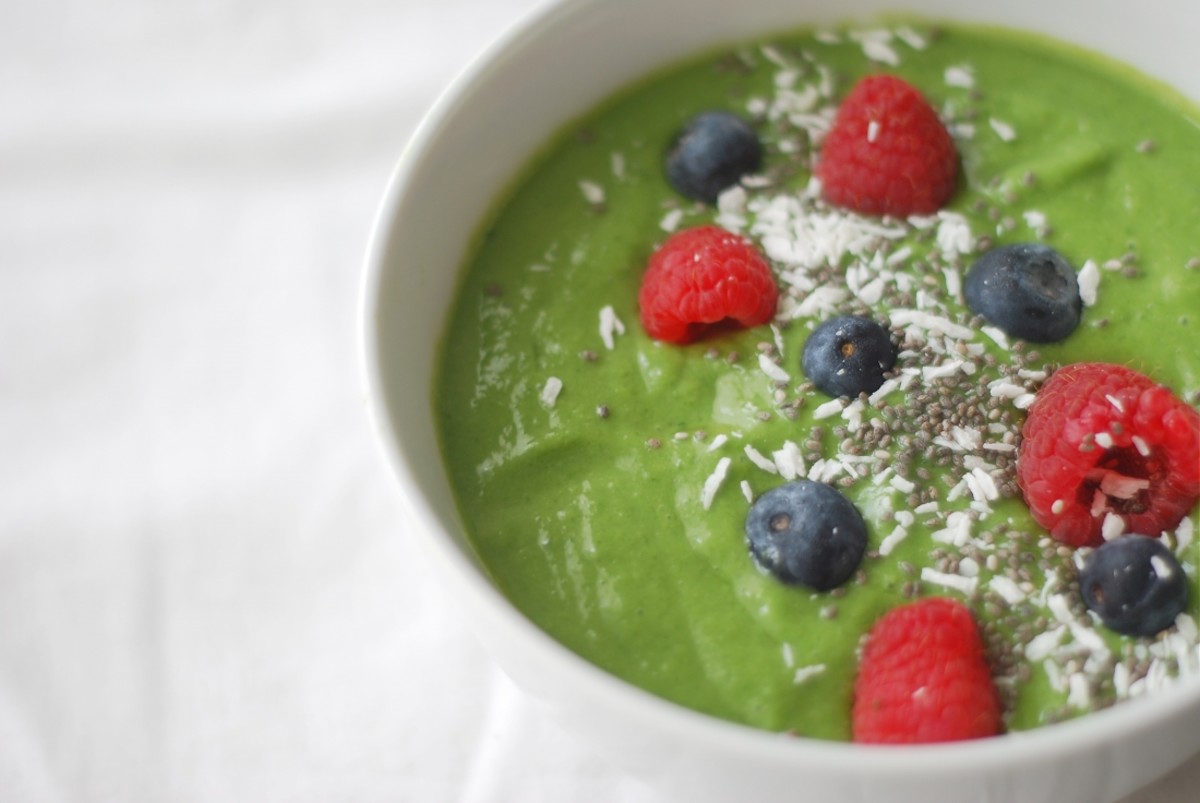 Most conventional breakfast cereals, bars, pastries and even fruit-based smoothies + juices, have way too much sugar for first thing in the morning. Even those claiming to be healthier options can often have hidden sugars. This isn't a great way to start your day, because you're already setting yourself up for sugar-crashes later on in the day.
Green smoothies are a great healthy alternative, because the base is made from mostly vegetables, so you get all of their goodness without too much sugar.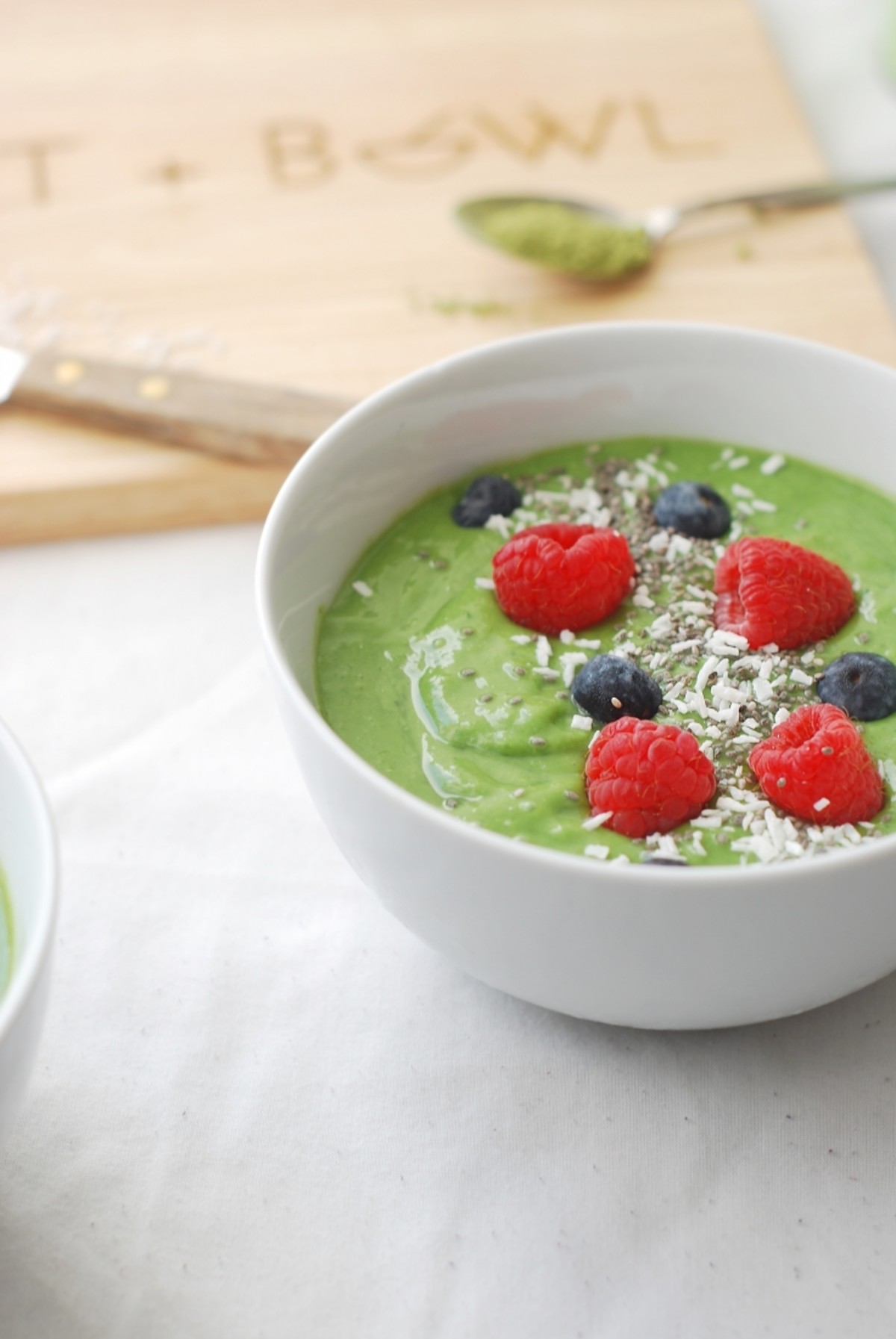 My Green Smoothie Bowl is a healthy and easy way to instantly turn a smoothie into a meal. The smoothie is slightly thicker than normal, and has some added blend-in ingredients + toppings, to elevate it from a simple snack, to a substantial breakfast.
The natural sweetness from frozen mango, is balanced with creamy avocado, and nutritient-dense spinach + kale. I've also added a pinch of green matcha powder for a little energy boost!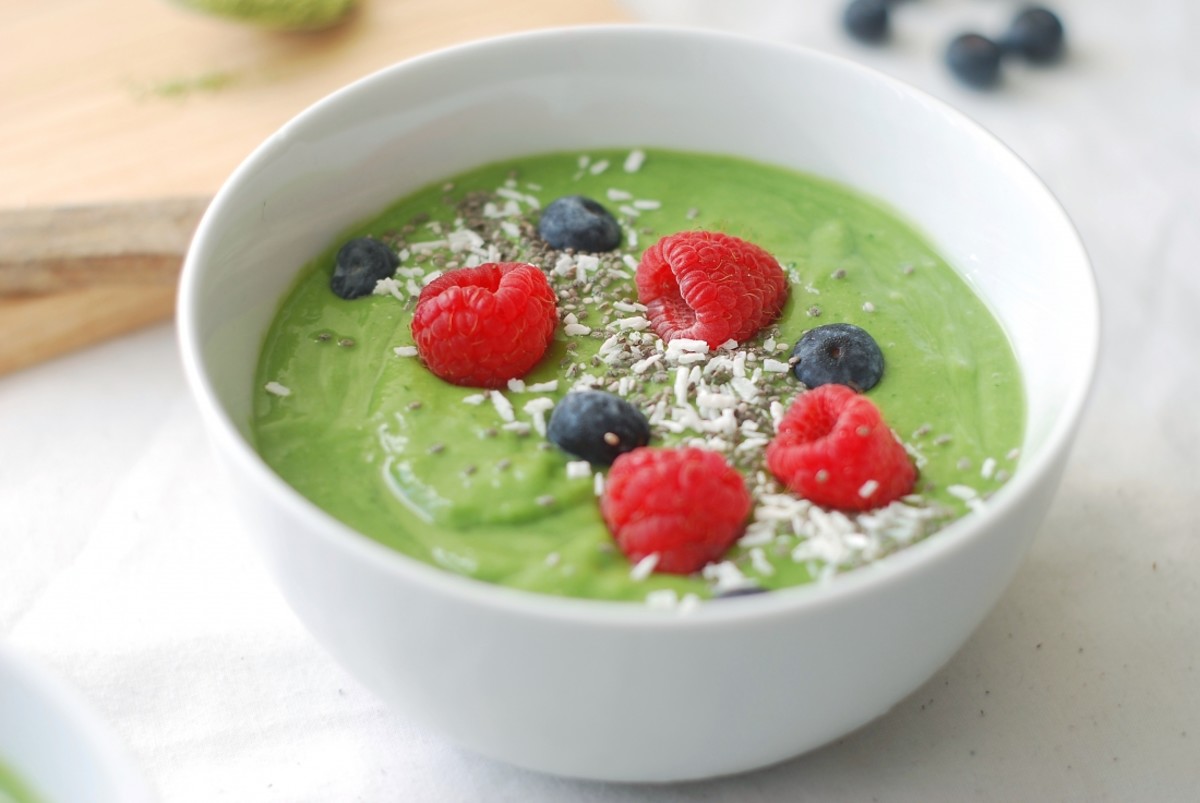 When it comes to the toppings, I have used:
Fresh berries
Unsweetened coconut
Chia seeds
While these are my suggestions, there are tonnes of amazing toppings you could try! Why not sprinkle over some sunflower seeds, or some raw/roasted nuts for an added crunch?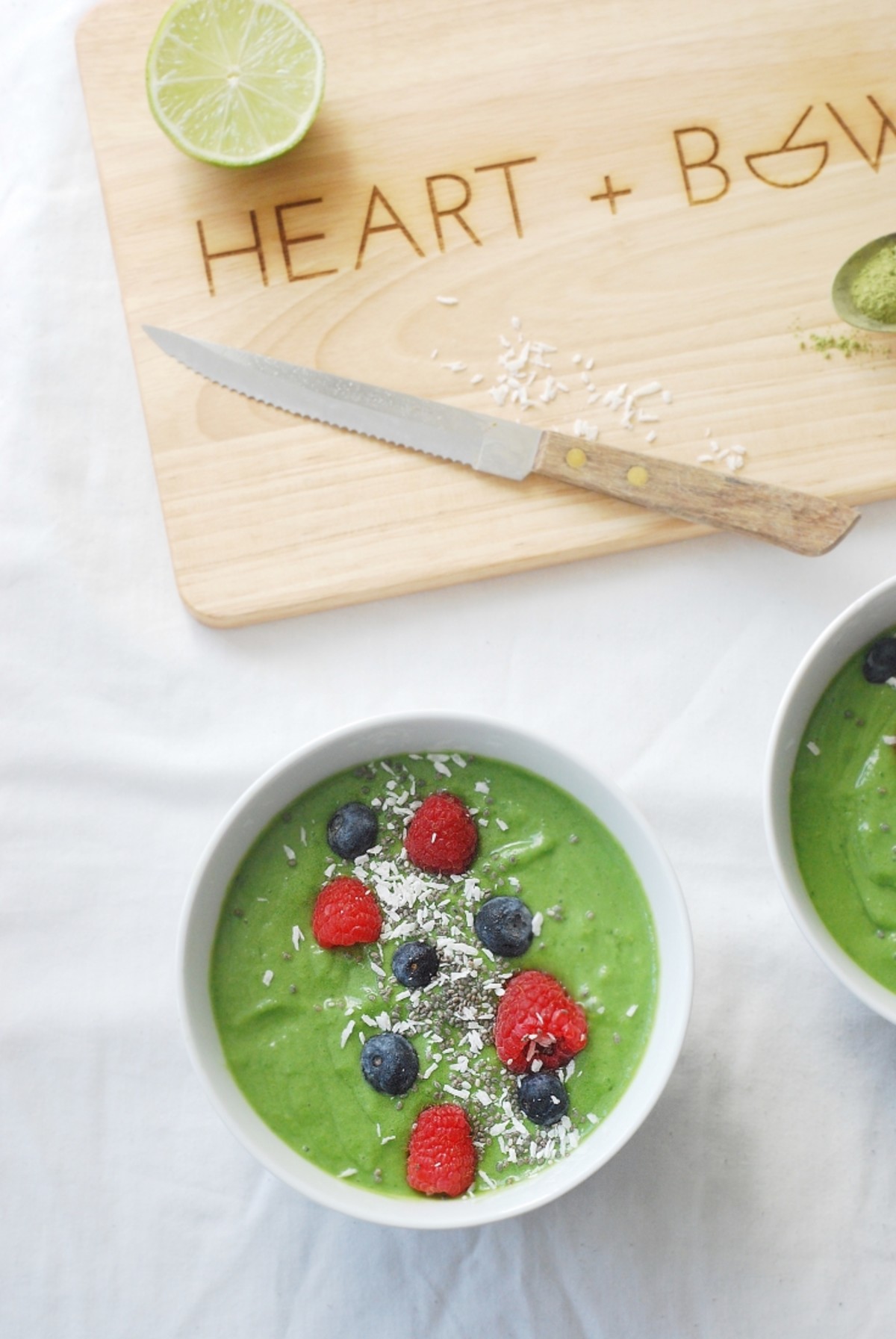 The beauty of this breakfast is that you can make it different every time by mixing up the toppings. The possibilities are endless! Dollop of nut butter? Sure! Slice of Banana? Sure! Go with whatever you fancy, or whatever is in your fridge/pantry!
I hope you enjoy this Green Smoothie Bowl! Remember to tag your creations #heartandbowl or leave me a message in the comments if you make this!