Lamb Koftas with Cauliflower 'Cous Cous'
June 27, 2015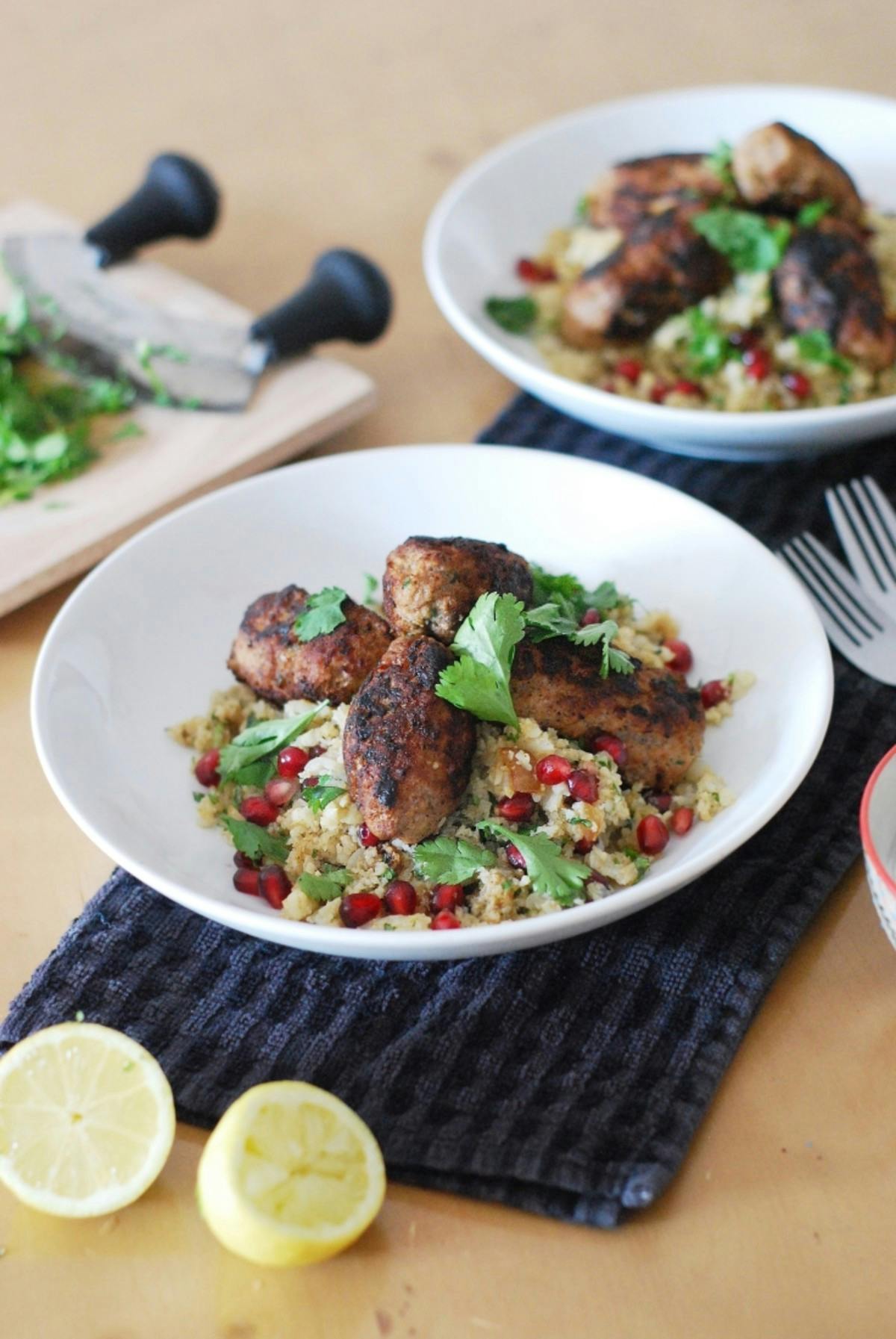 I've always felt a bit sorry for cauliflower. If it's even possible to feel human emotions towards a vegetable. I've always thought it was a bit misunderstood. The UK has never quite given it the respect it deserves. We tend to boil it to death, and serve it unimaginatively alongside a roast dinner. Flavourless, mushy and bland. It's only saviour being a good splash of gravy to revive the poor thing.
He just needs a good home and somebody to love him. Is that too much to ask!? Wait… Are we still talking about cauliflower?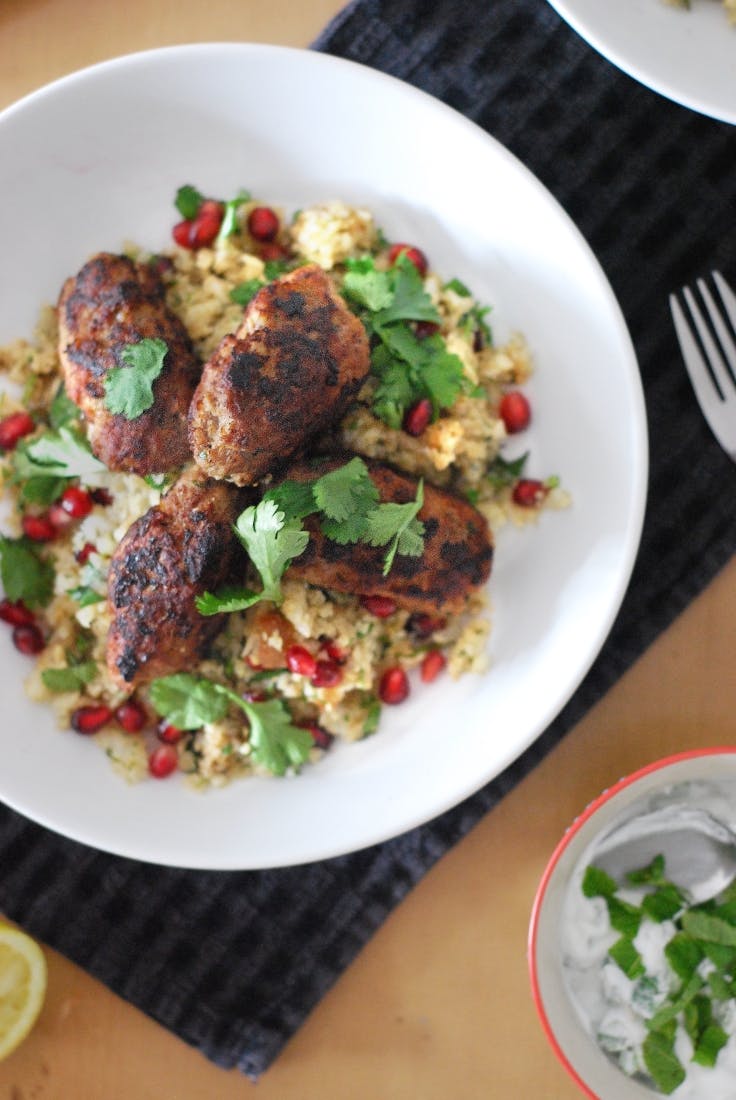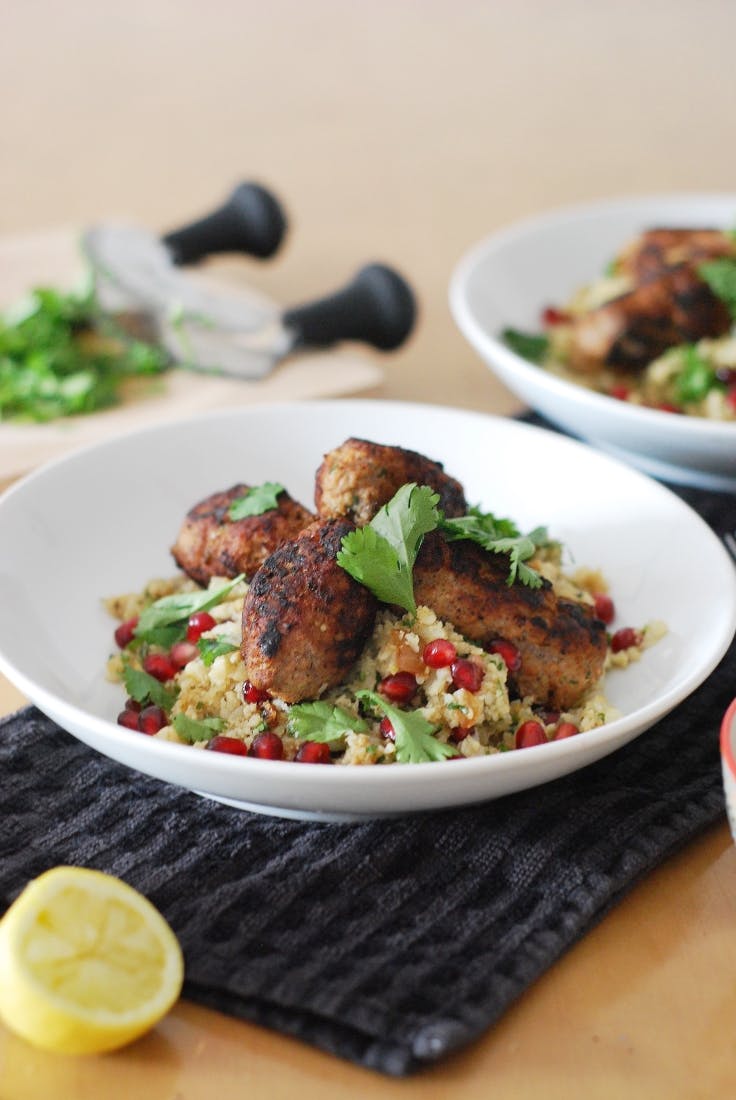 Luckily enough for me, the humble cauliflower has become quite 'trendy' these days. We're mashing it, ricing it and roasting it, for a healthy alternative to other carbs.
That's right, cauliflower got sexy.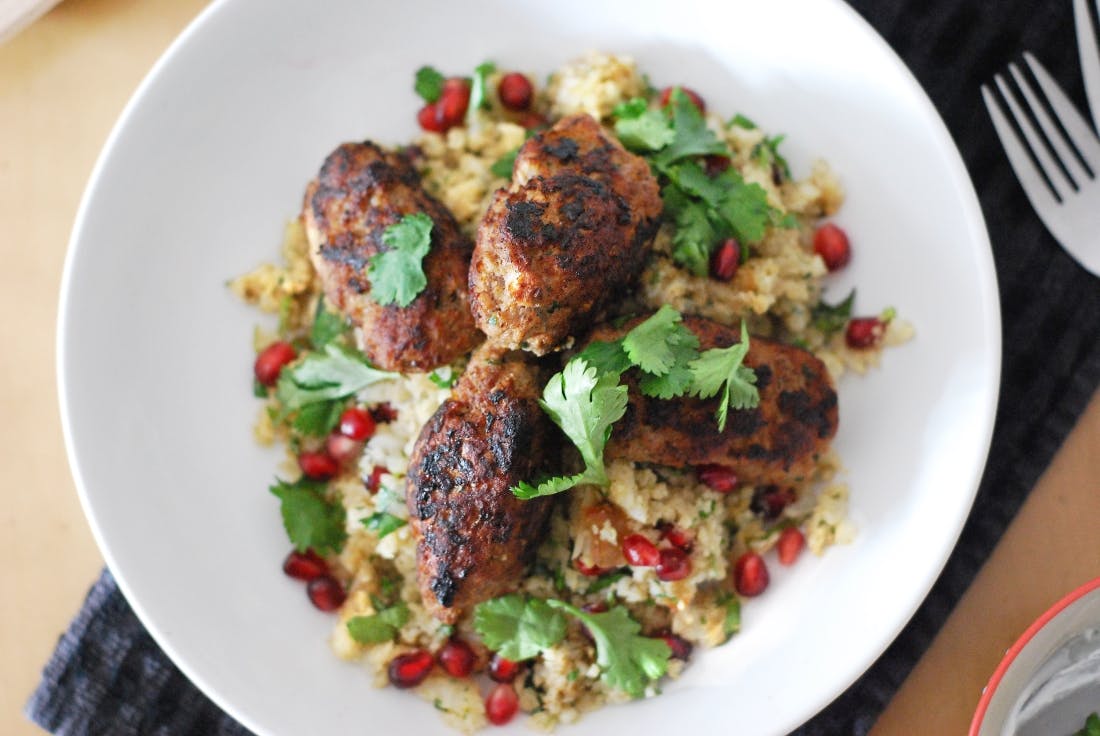 The age of the tasteless cauliflower is over. The time of the sophisticated cauliflower, has begun. Yes, the world has finally woken up to how versatile it really is.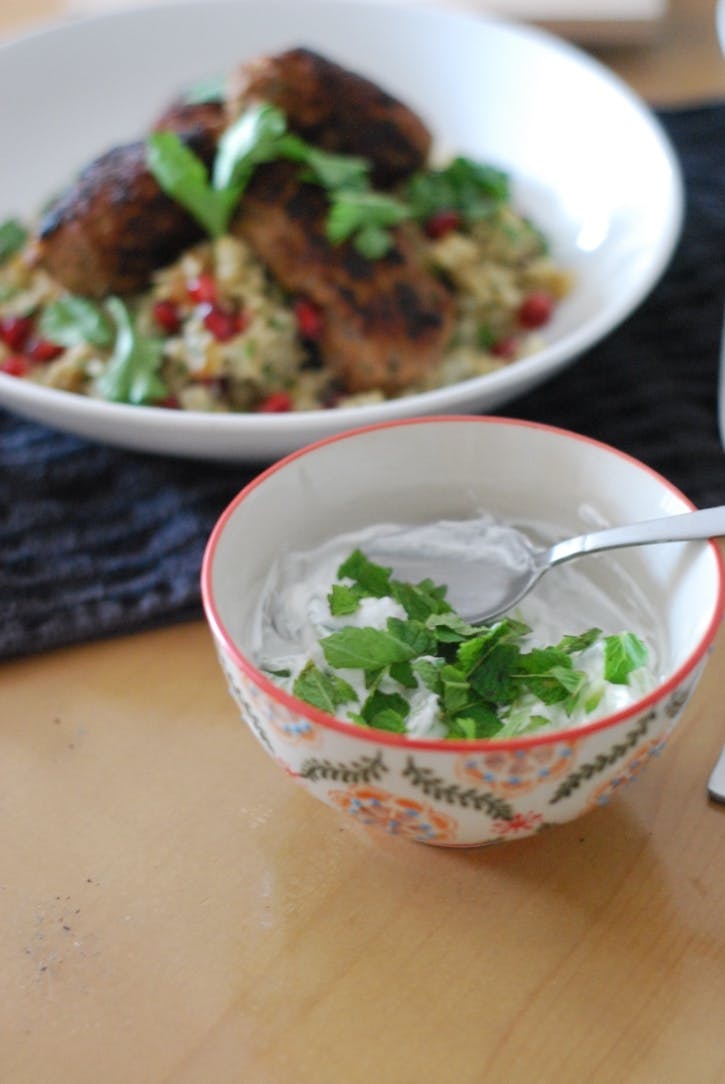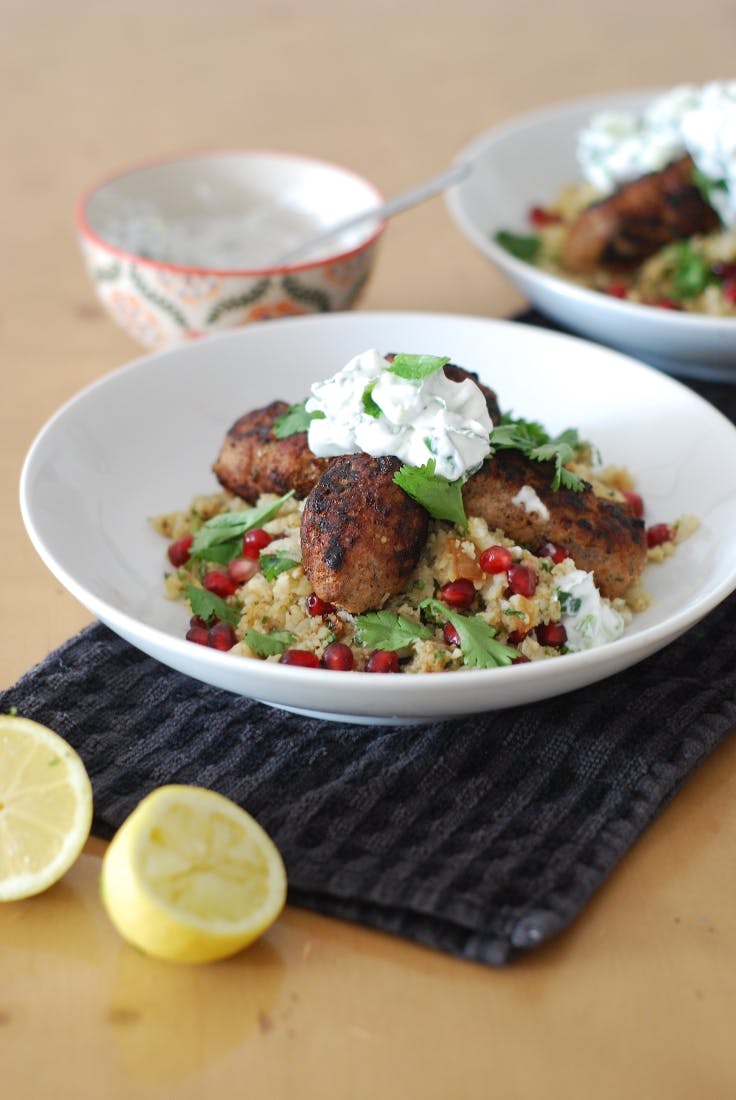 With this in mind, I decided to create a kick-ass cauliflower cous cous recipe that would perfectly accompany my fool-proof lamb koftas.
Recently, I've been making these lamb koftas pretty much every fortnight. Overtime, I've tweaked the recipe to give you what it is today.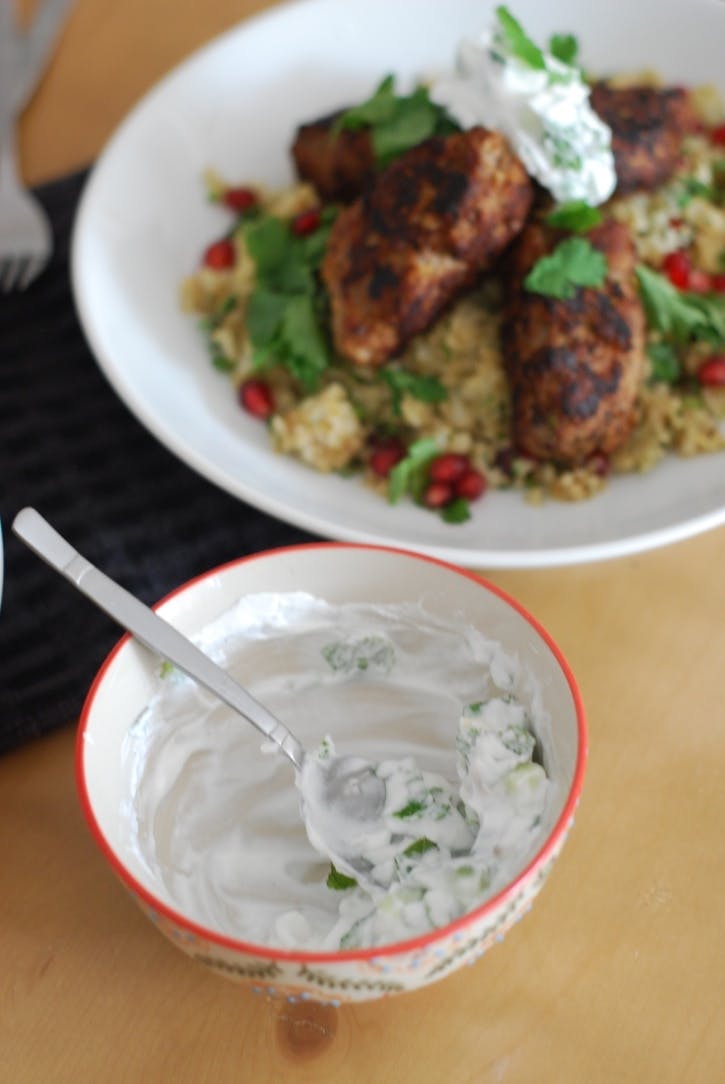 This dish is super clean and fresh for the summer. The lamb koftas can either be fried in a hot pan or skillet, or sizzled on the BBQ!
I've dressed this dish up further by whipping up a creamy, vegan Tzatziki dipping sauce,  which really brings all the flavours together.
I hope you enjoy these Lamb Koftas with Cauliflower Cous Cous! Don't forget to #heartandbowl if you make this – and help save a cauliflower near you!