Raw Courgetti Salad with Creamy Vegan Avocado Dressing
April 24, 2016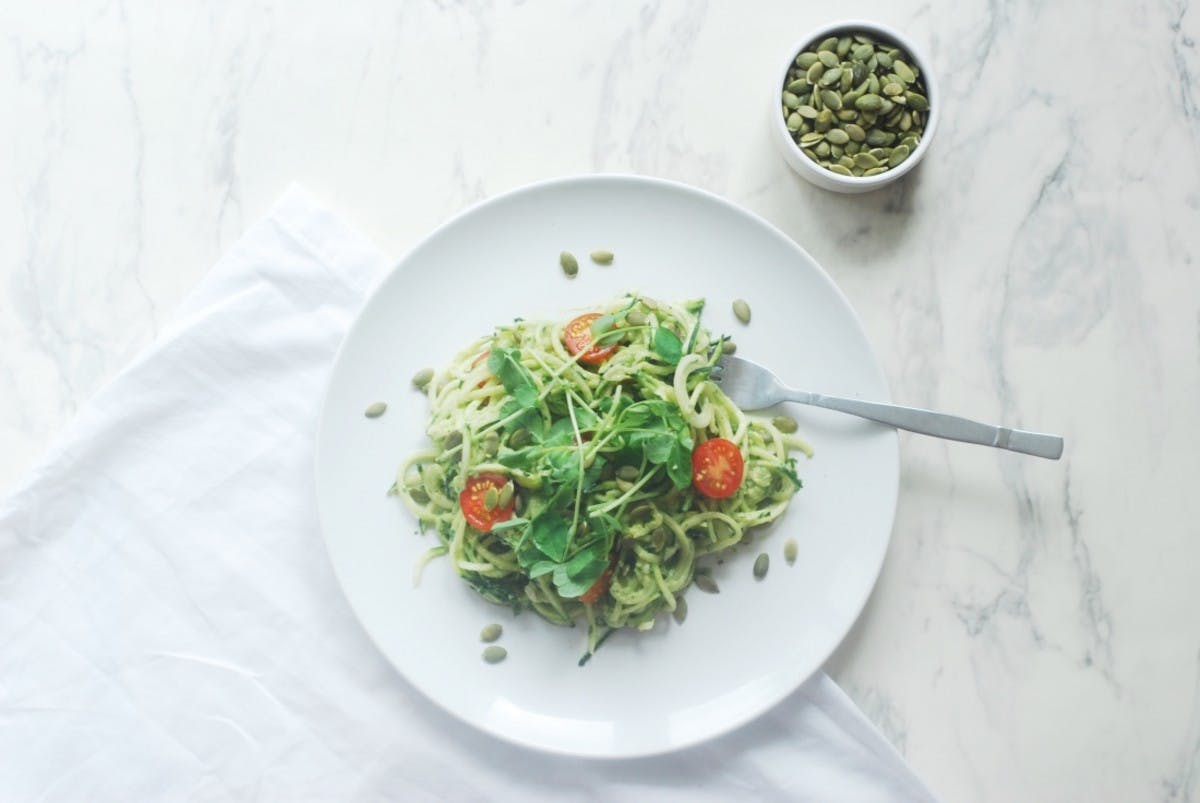 Following on from my obsession with avocados, I'm bringing you this Raw Courgetti Salad with Creamy Vegan Avocado Dressing! It's been a while since my Summer King Prawn Courgetti recipe, so I thought it was about time I get spiralizing again for the blog!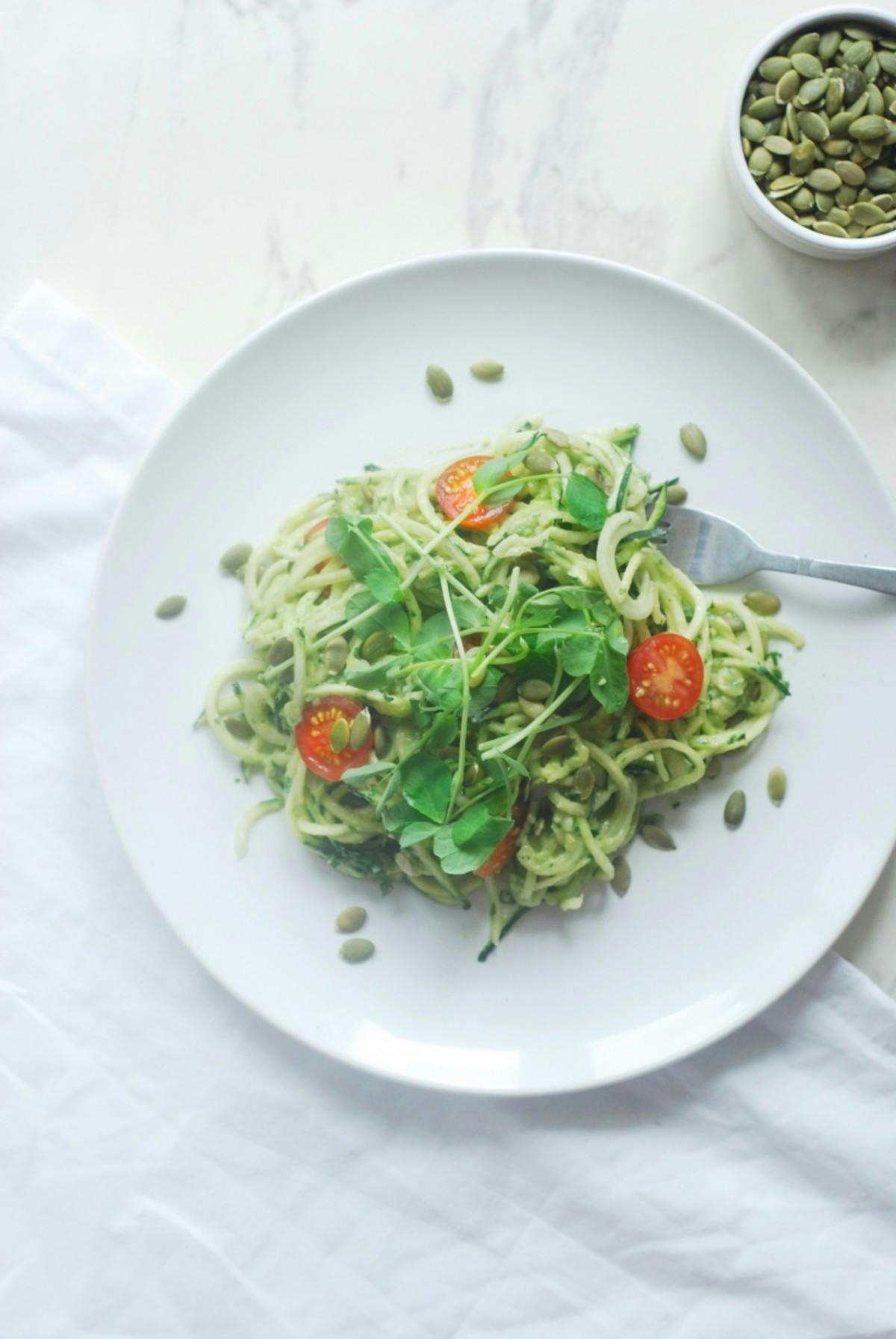 One of my favourite ways to have spiralized veggies, is to smother them in this creamy vegan avocado dressing. Avocados are fast becoming one of my favourite ingredients to use, because they're great in both savoury and sweet dishes. Its creaminess makes it so versatile for all sorts of recipes. One of my all time favourites sweet treats is this Avocado Chocolate Mousse, which is my go-to dessert to whip up quickly on an evening.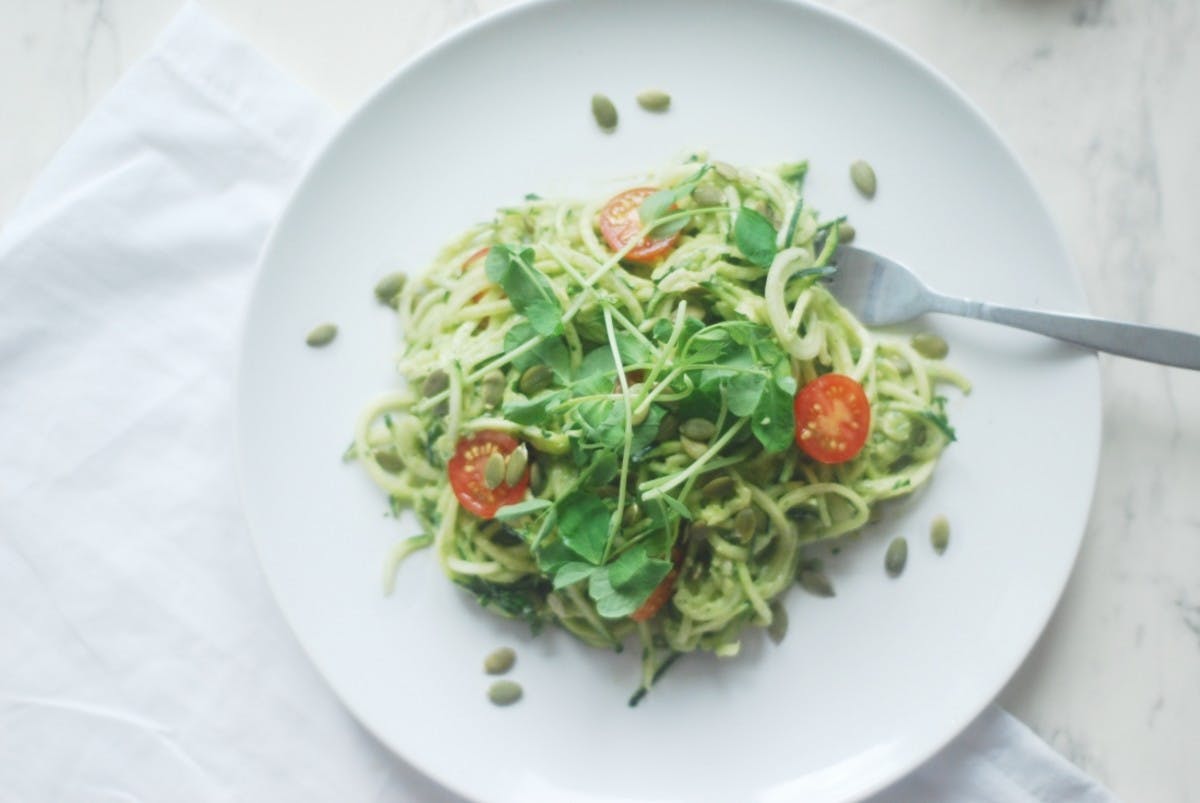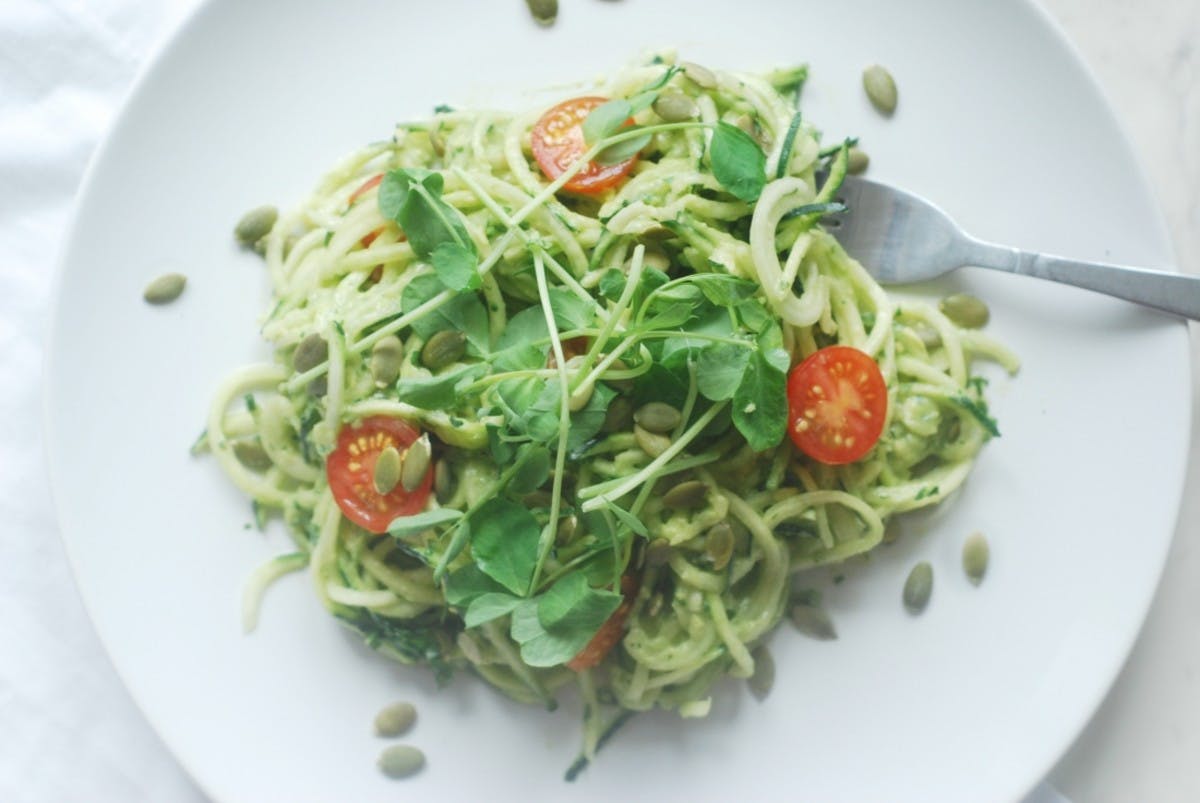 This courgetti salad is so light and quick to make, that it makes the perfect speedy lunch or dinner in the summer months, when you don't want to be sweating in the kitchen! You can even double up on the ingredients, and make this for a friend, or pack some up in a air-tight container and take it to work the next day!
I hope you like this Courgetti Salad with Vegan Avocado Dressing! Don't forget to #heartandbowl if you make this, or let me know what you think in the comments below.