Raw Millionaire's Shortbread
October 2, 2016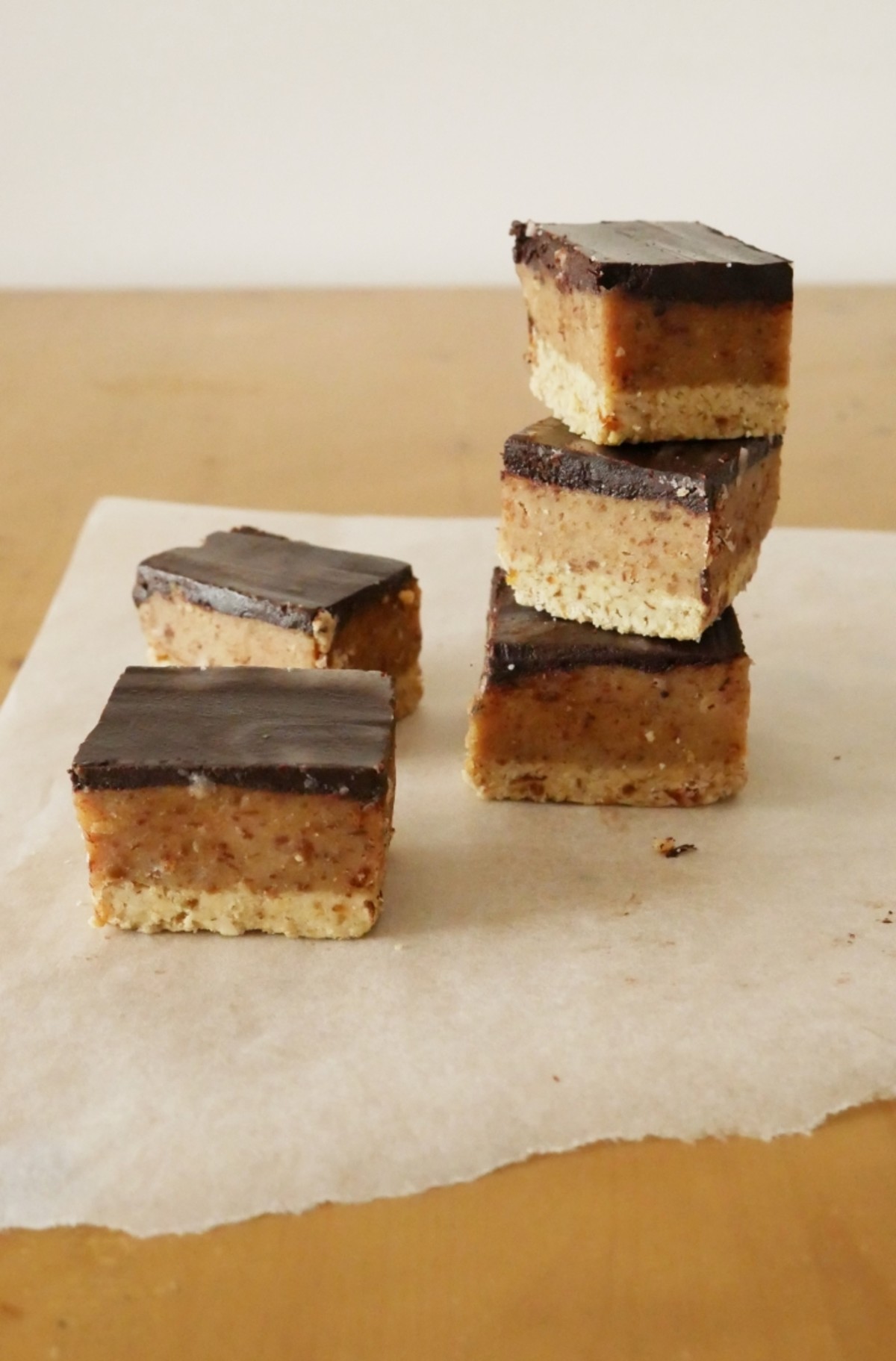 You know that feeling when you come across the most perfect recipe in the world, and you just HAVE to tell everybody about it? Well a couple of weeks ago, thanks to my latest copy of Good Food magazine, I found these Raw Millionaire's Shortbread.
For all us gluten + dairy-free peeps out there, finding a recipe that's as good as the original can often be an impossible find. So when I stumbled across this one, it felt like I'd struck gold big time. It was like winning the bloody lottery. CHA-CHING!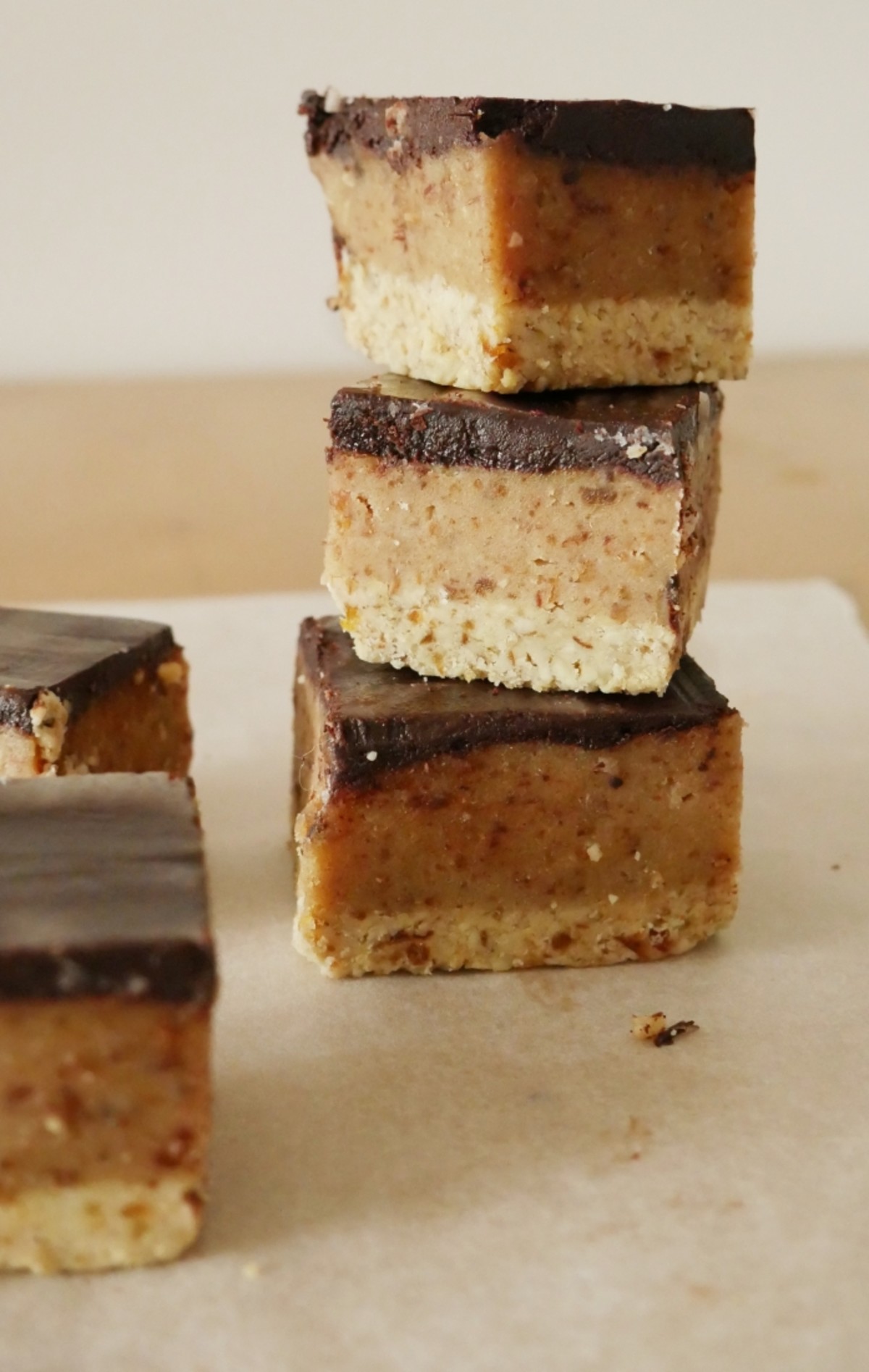 These vegan, gluten-free chocolatey treats are made with dates, cashews + maple syrup, and are so sticky and moreish, that they rival your everyday Millionaire's Shortbread. They are also raw, refined-sugar free, and made with all-natural ingredients – so they don't feel as naughty!
I've made these little beauties a few times now, and each time they've turned out perfect!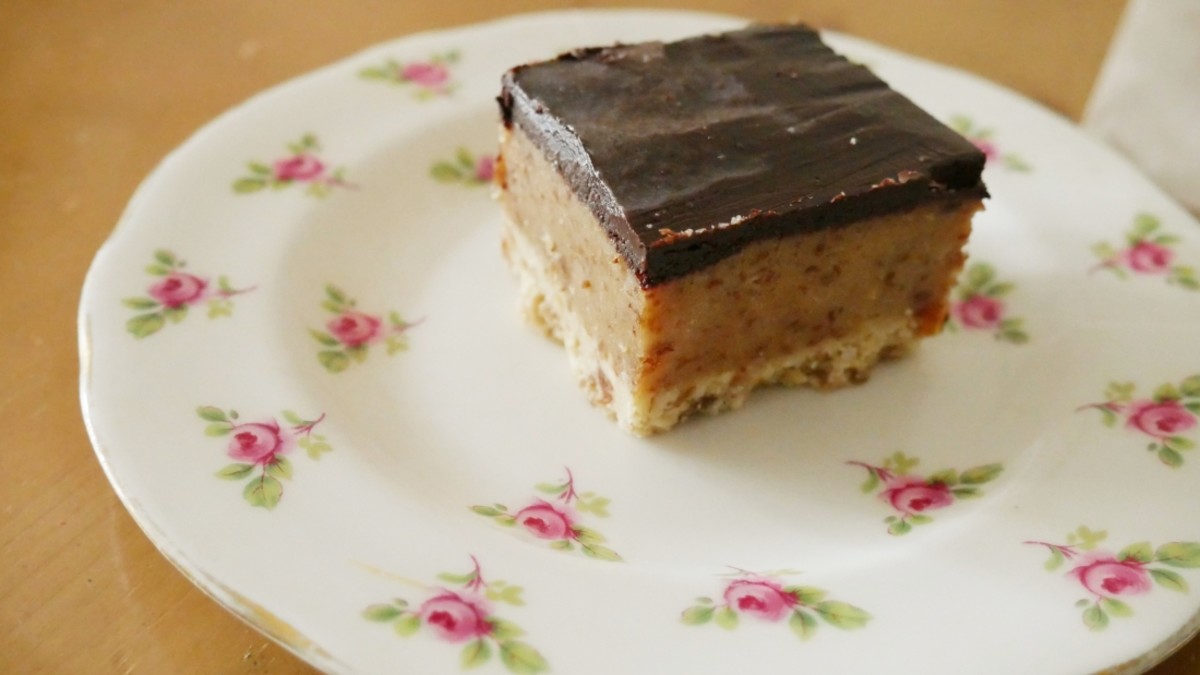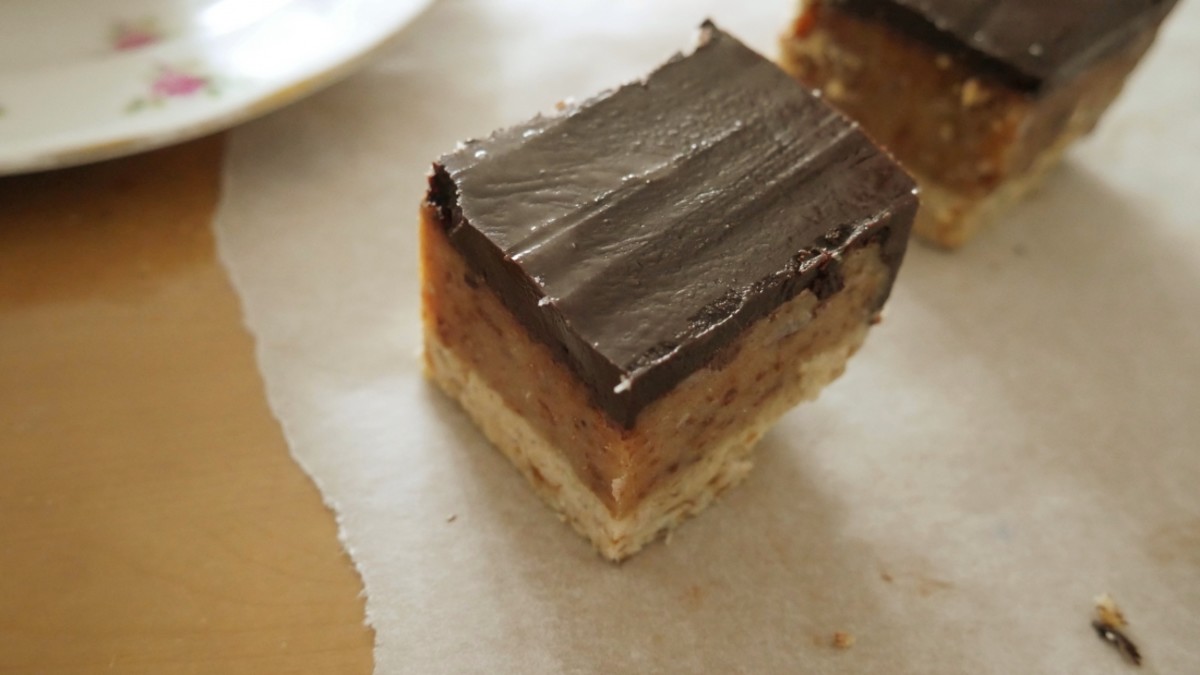 I think these nutrient-rich sweet treats are easy enough to whip up for any occasion, and would be perfect for a bake-sale. I recently made them ahead of time, before some friends came over for dinner. With them already chilling in the fridge, they made for such an easy dessert! All I had to do was cut them up and serve with some vegan ice-cream, and they went down a treat!
I hope you have as much fun making these Raw Millionaire's Shortbread as I did! Let me know what you think by tagging your creations #heartandbowl, or leaving me a message in the comments below.