Roasted Butternut Squash Soup with Rosemary & Garlic Croutons
October 25, 2014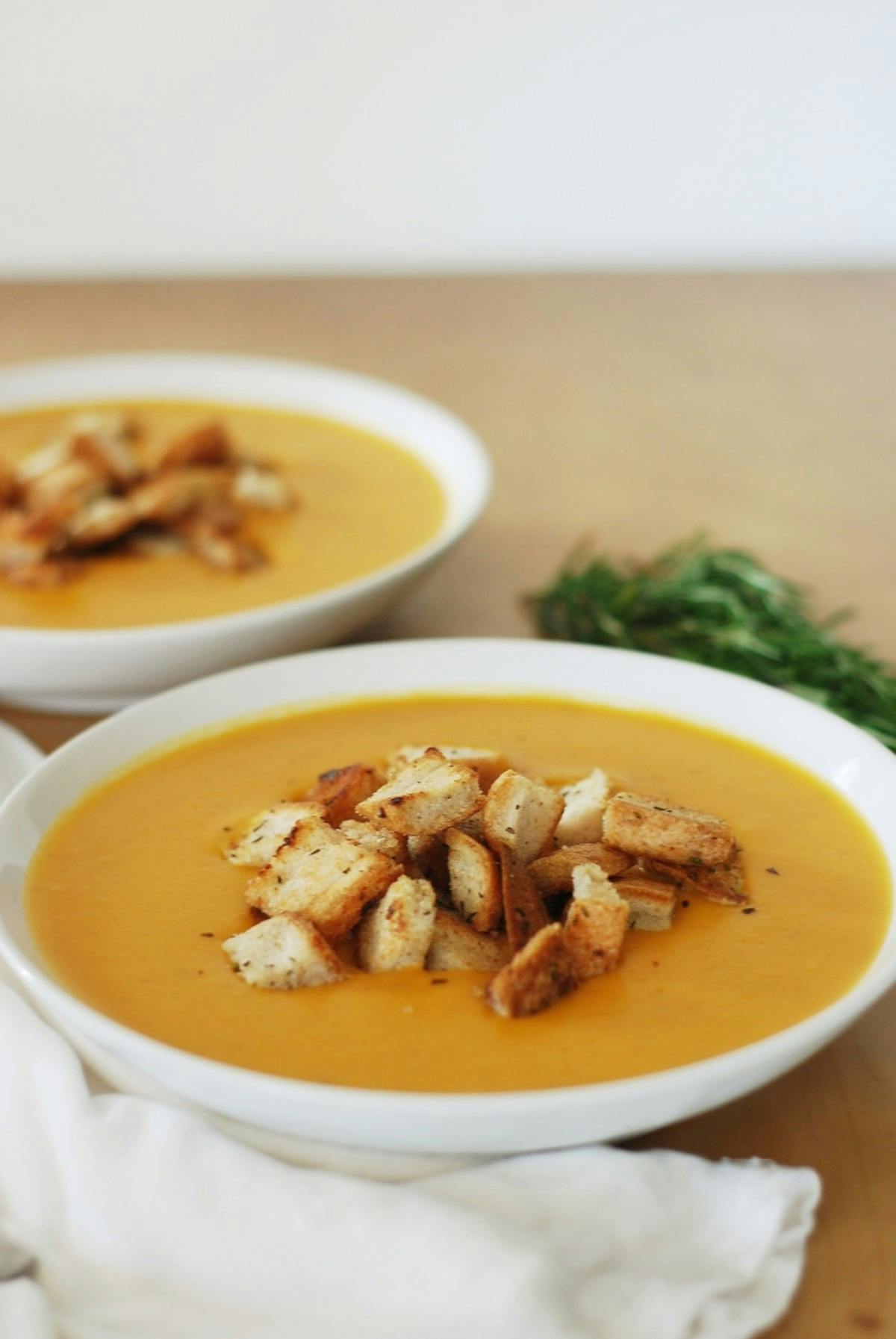 What does winter mean for me? Cosy nights in watching old movies I've seen a thousand times before, while wearing thick-knitted socks and embarrassing Christmas jumpers. Oh and soup – lots and lots of soup.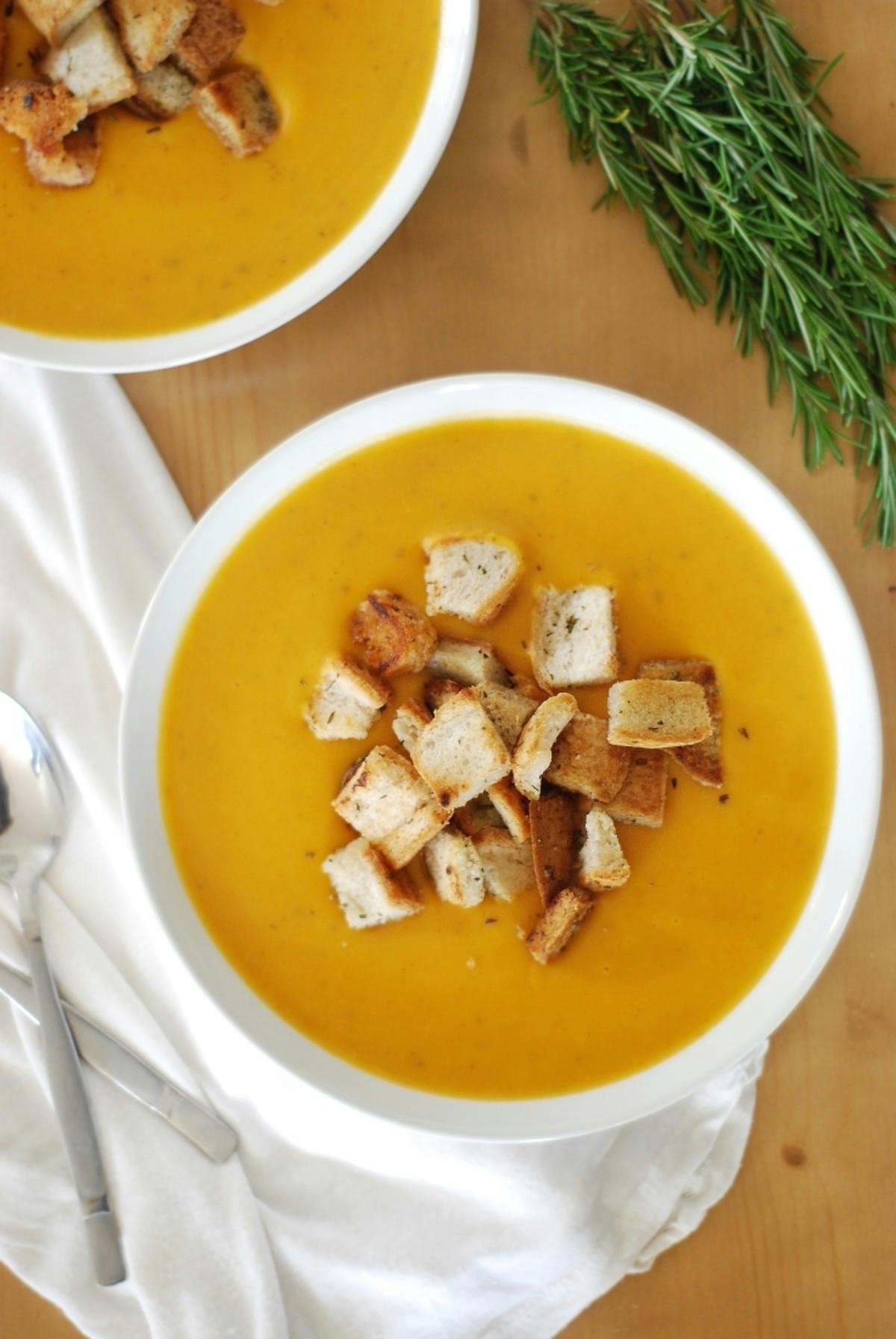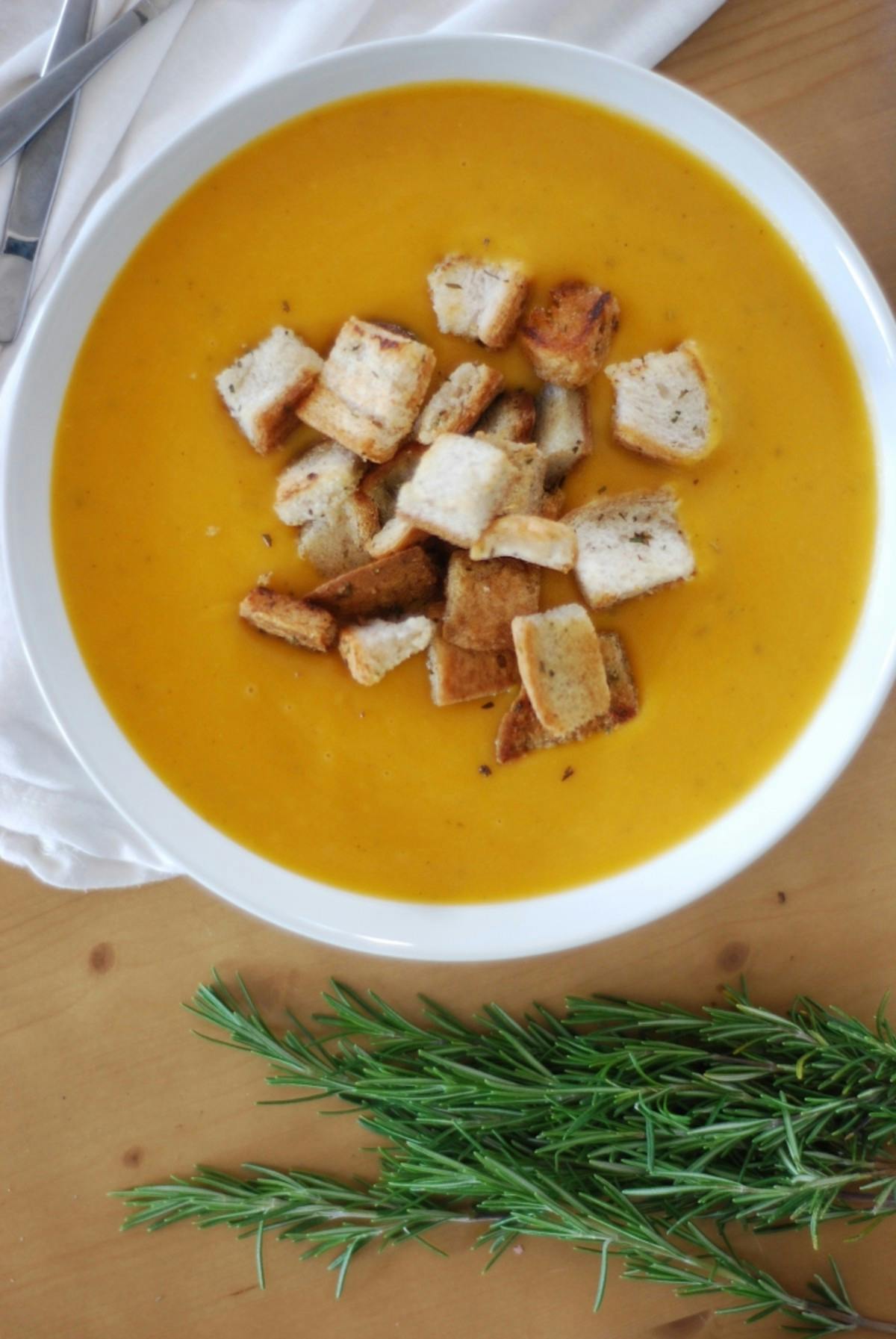 So now that winter is coming – you can thank Game of Thronesfor that one – I wanted to give you a soup recipe to warm your insides on the cold and frosty evenings. Or to get you through that inevitable winter cold or flu, that only plenty of rest, re-watches of Friends and lashings of soup will cure.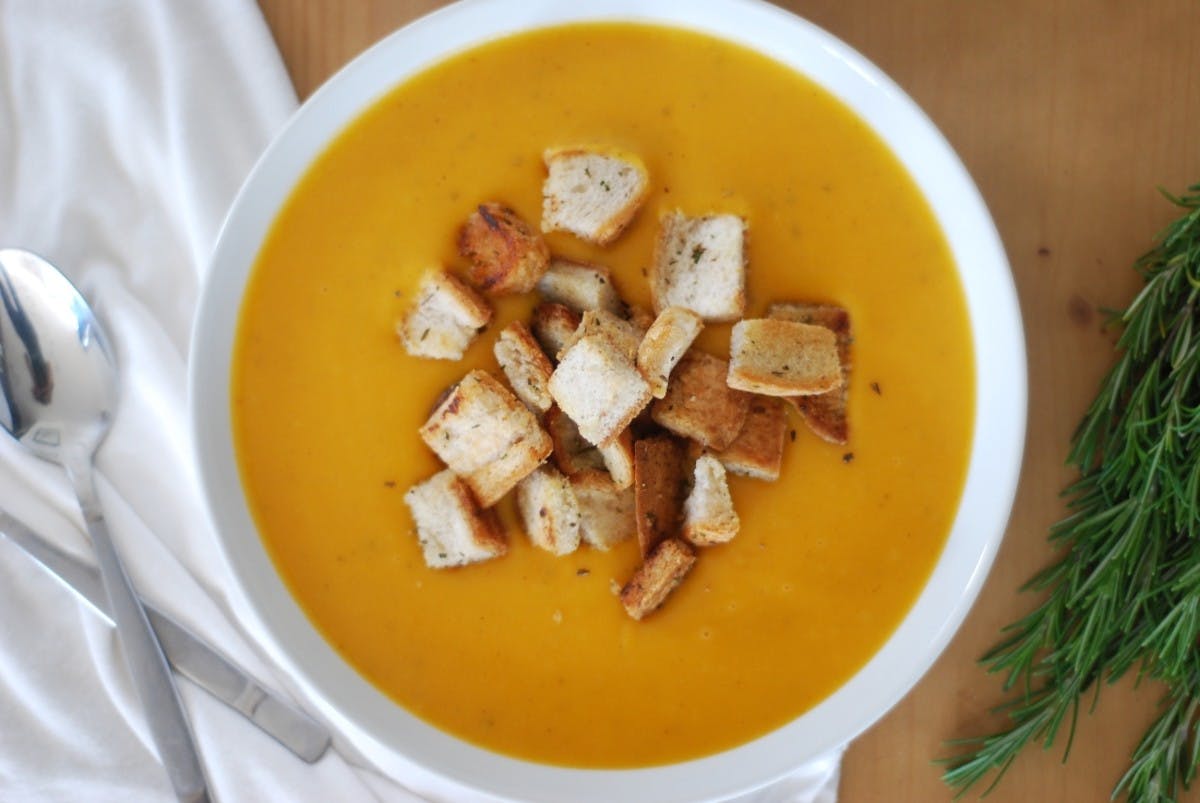 This Butternut Squash Soup recipe has never let me down. I first created this recipe at University, and I have been fine-tuning it ever since. This was always my go to meal when I needed something satisfying and nutritious on a small student budget. It's basic and easy, but does the job. No frills – just simple, hearty good food.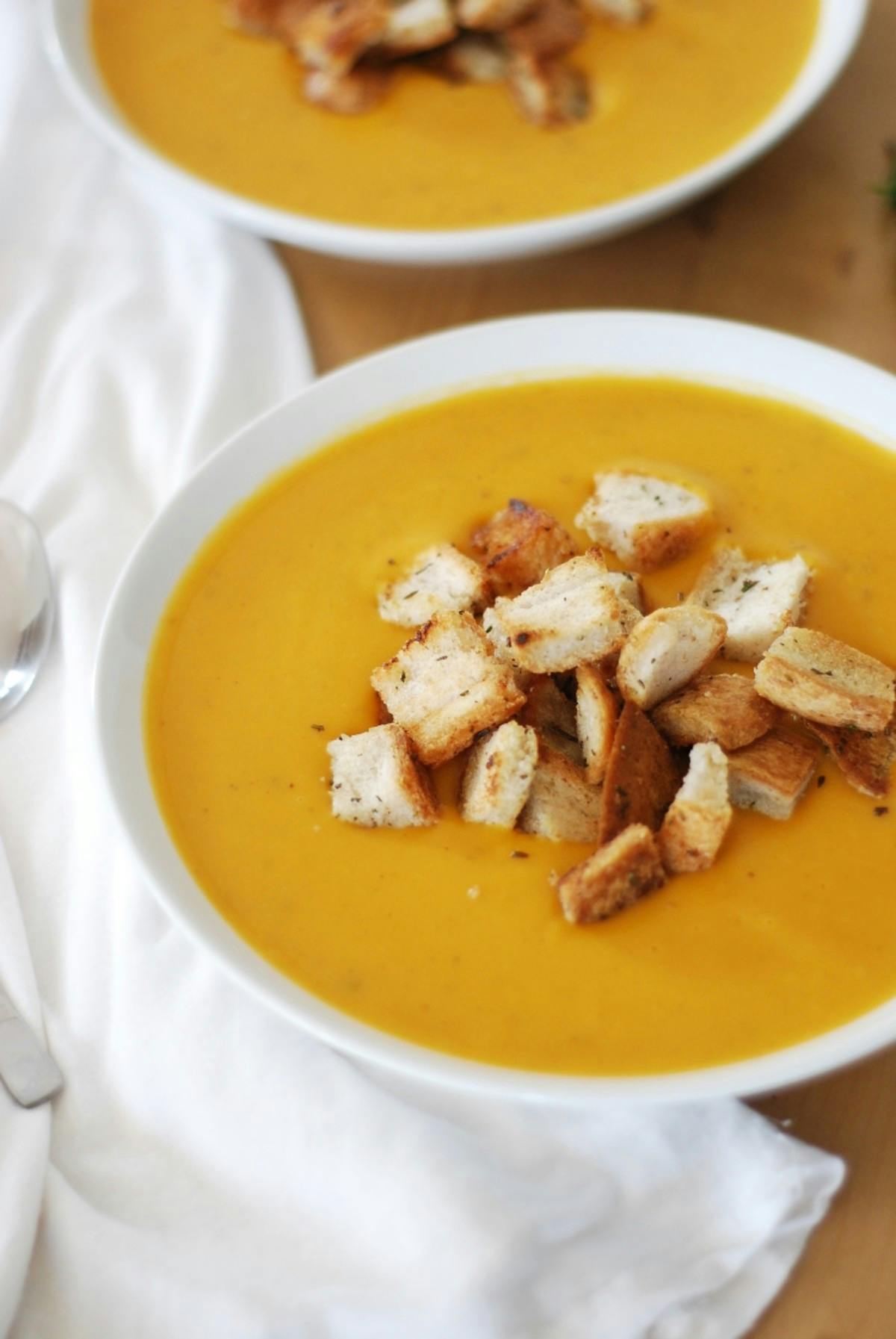 While I've been making and adapting this soup recipe for years, I only recently decided to add the crouton element to the dish. The croutons really give the soup a whole new dimension, elevating it from a little bowl of goodness, to a fully fledged wholesome meal. You don't have to be a smarty pants to know that Rosemary and Butternut Squash is a killer combo. These are classic flavours paired quickly and easily to bring you a comfort blanket in liquid form.
p.s. I do not recommend using this soup as a blanket. Eat the soup – then grab a blanket. K?