Spiced Mango Smoothie
July 11, 2020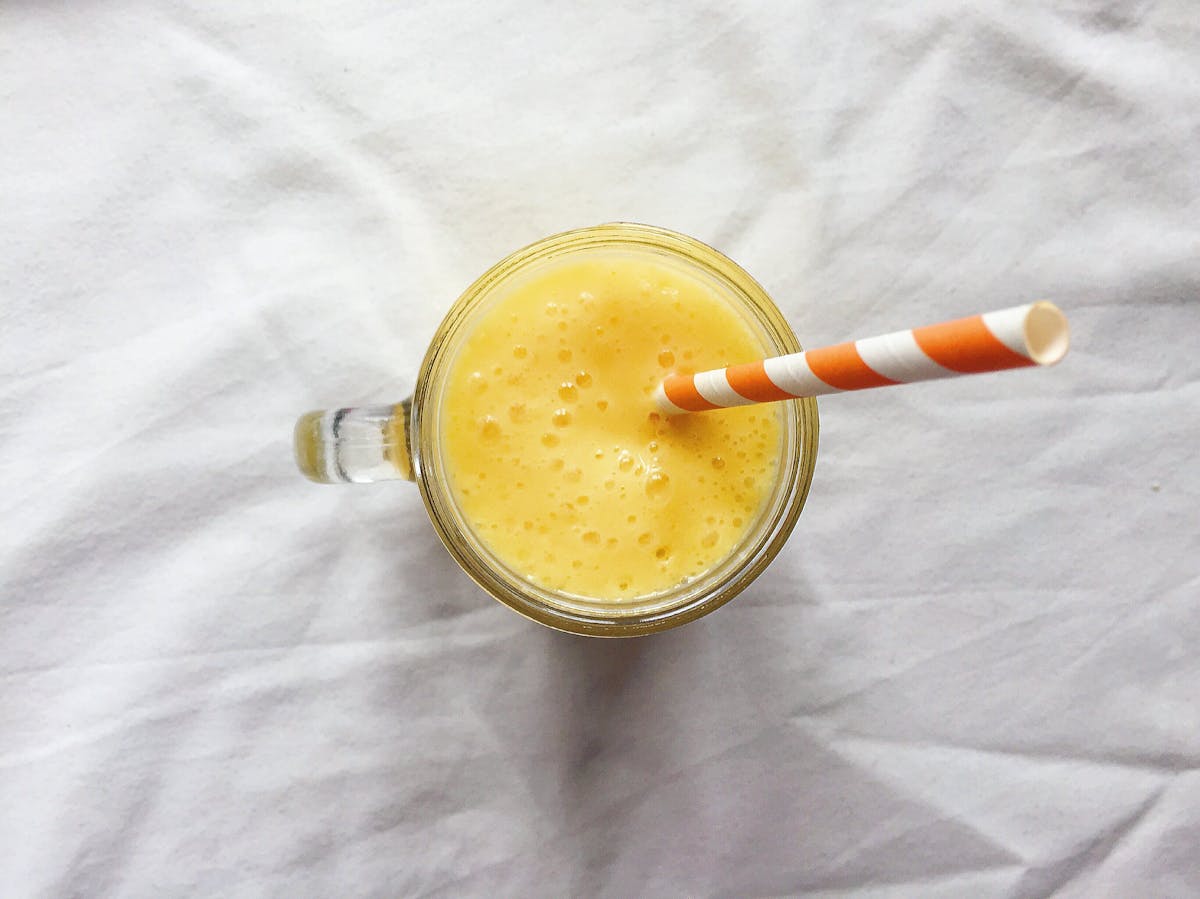 This Spiced Mango Smoothie is a super simple, and summery treat. Not only tasty – it comes with a host of health benefits too!
Turmeric is arguably the food highest in antioxidants, and it's also a natural anti-inflammatory. Ginger has similar anti-inflammatory effects, and is super soothing on the gut. Mango, known for it's high levels of vitamin A, C and B6, contains loads of vitamins and minerals that help keep you feeling fuller for longer. The dairy-free yogurt also gives you that healthy dose of good bacteria and probiotics too.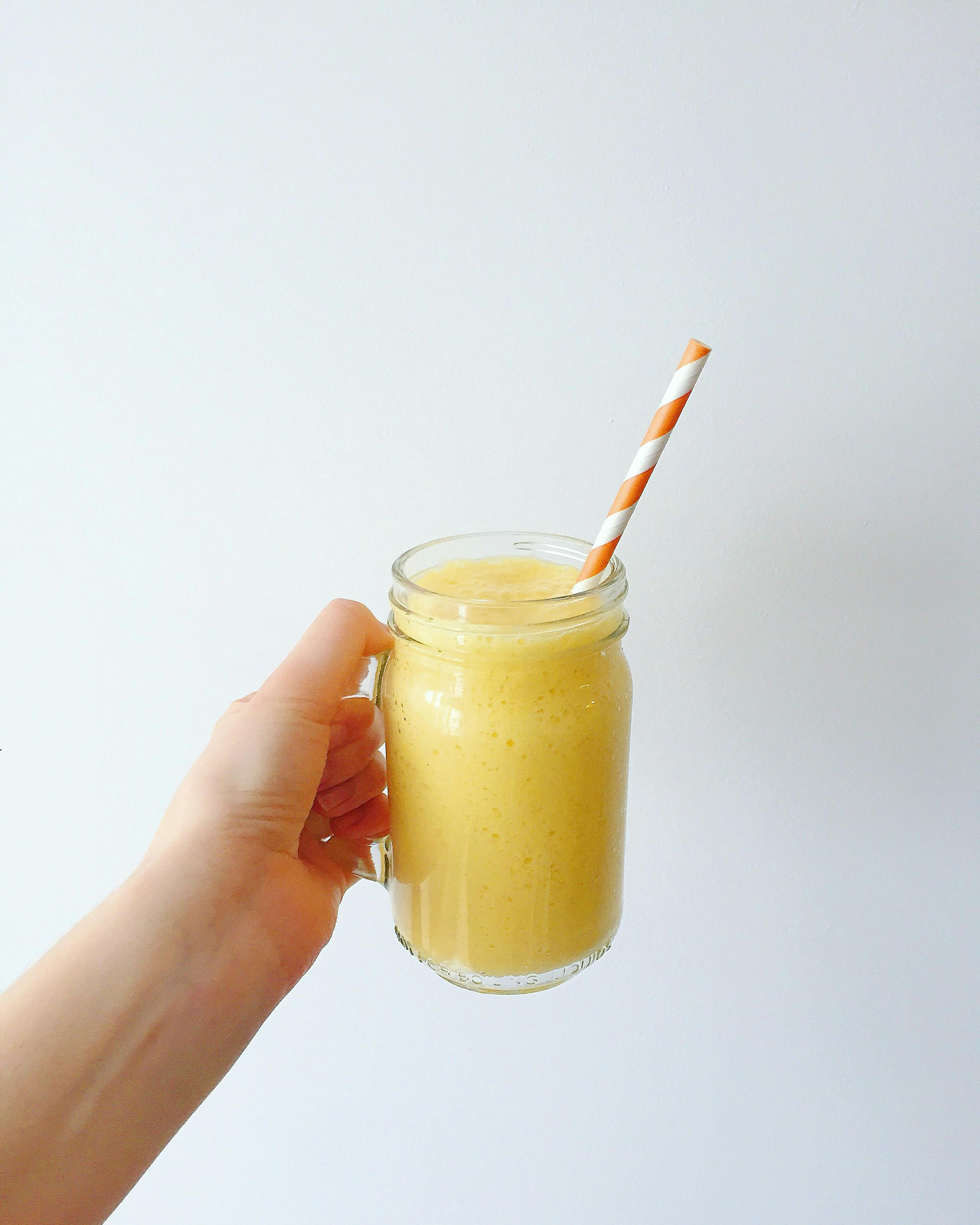 This is a great breakfast in the summertime. It's ready in minutes, especially when using preprepared or frozen mango. If you're using fresh mango, make sure it's ripe and a little squishy before using. Just chuck everything in the blender and finish with a slice of lime!
I love the gentle kick from the turmeric and ginger spices, which really makes this smoothie that little bit different. You can always add more or less depending on your taste too.