Christmas Menu – Spiced Parsnip Soup
November 22, 2015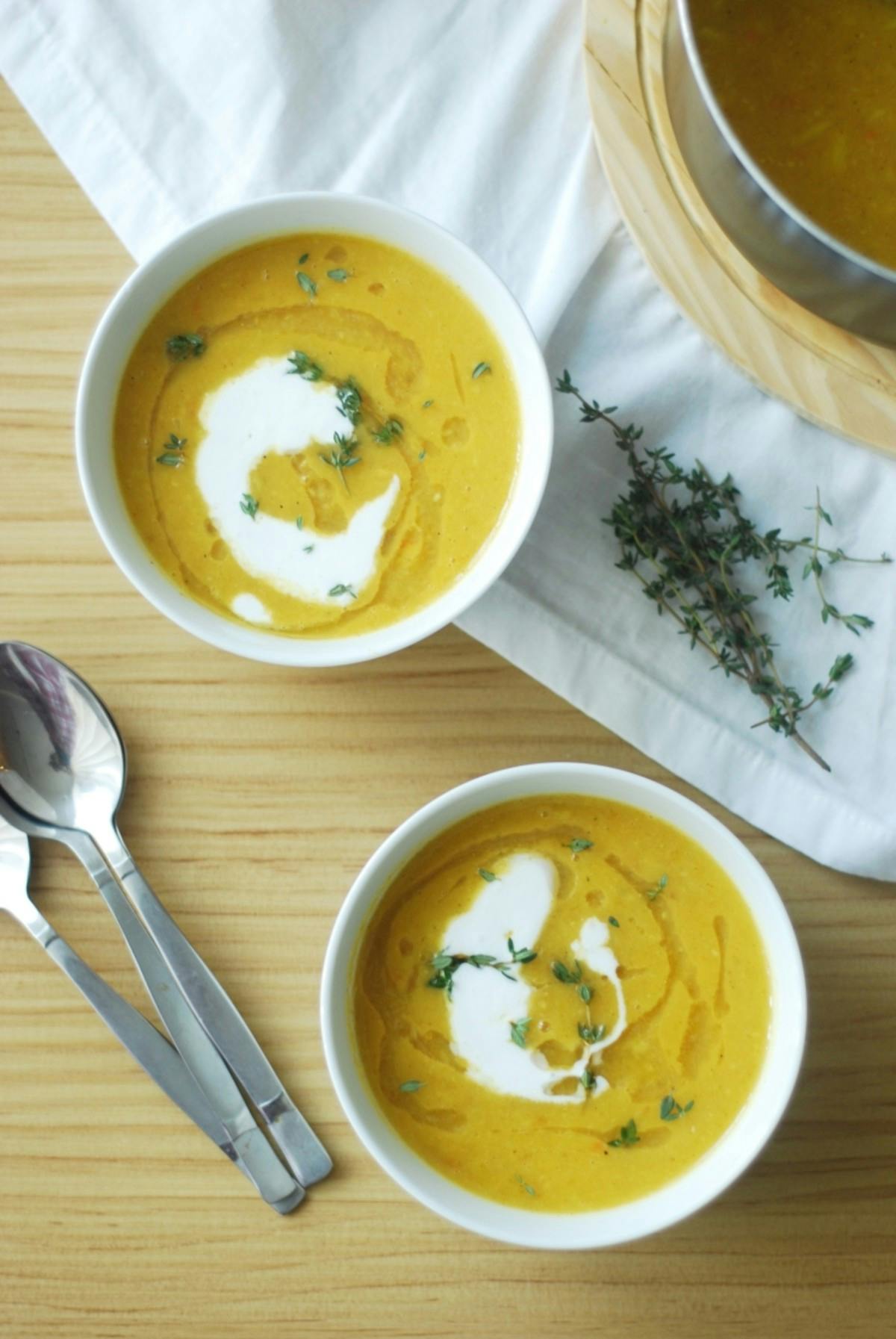 I don't know if you've noticed lately, but Christmas Day is rapidly approaching! As much as I love pretty much everything about this festive season, it can be a bit of a fiasco when you have a food allergy or intolerance.
Living with allergies anytime of year can prove difficult, but throw a few mince pies and yule logs into the mix, and it gets even harder.  So I decided to create a free-from Christmas menu plan, for anyone who needs a little inspiration this winter. I also know it's a nightmare to get a reservation somewhere decent in December (unless you book months in advance!) So for anyone stuck without a booking, or just looking to save pennies and entertain at home – this menu is for you!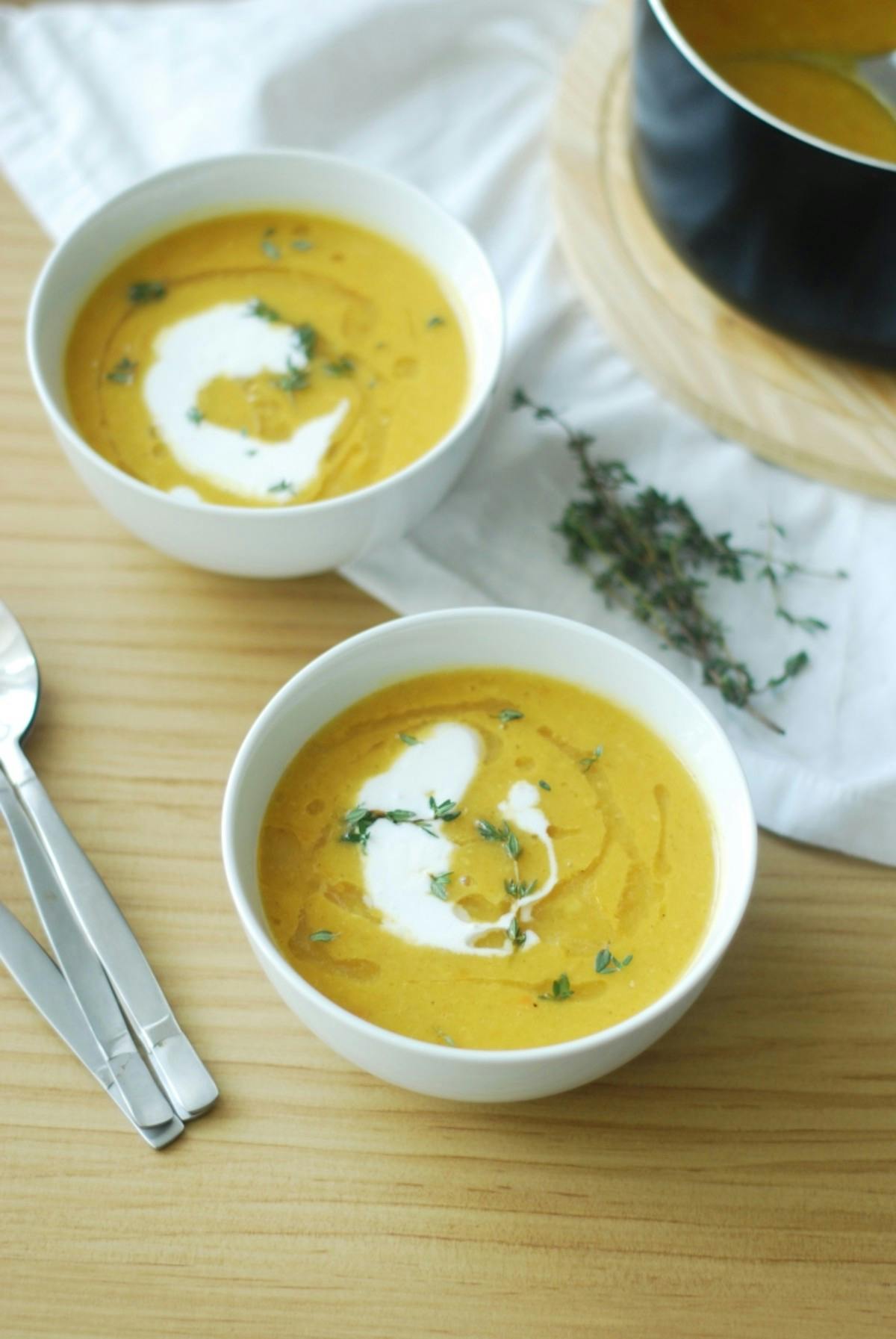 While Christmas tends to be about over-indulging, I've tried to create a menu that's healthy and wholesome, but still feels like a treat. I wanted the recipes to be accessible to lots of people, so all dishes will be gluten, dairy and refined sugar free, with vegetarian options. I'm going to release a recipe every week for the next 3 weeks, until you have a 3-course dinner for entertaining.
So, without further ado, my first recipe is this Spiced Parnsip Soup! This is an easy one-pot starter, and can be prepped in advance, so all you have to do is re-heat when your guests arrive.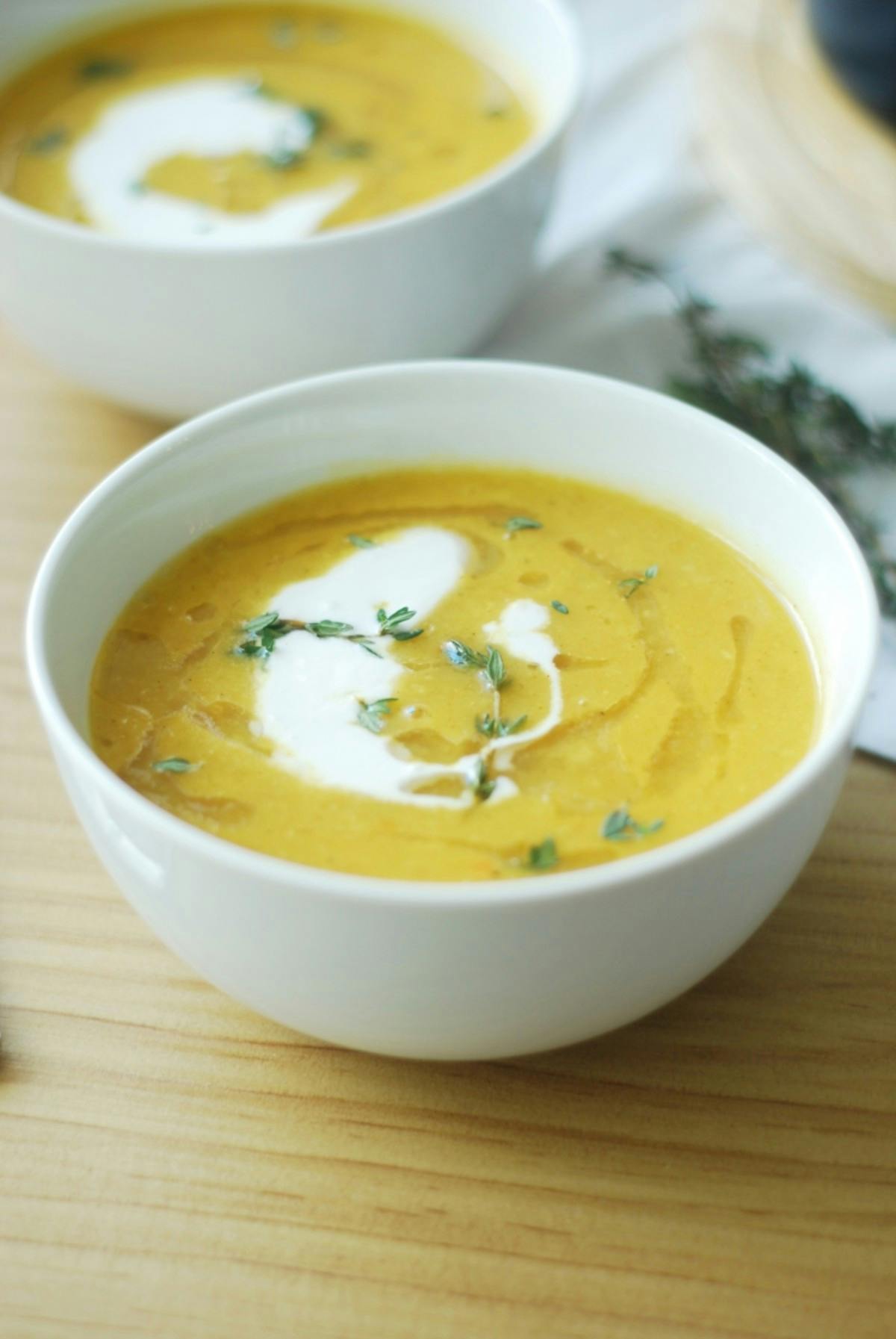 The parsnips pair so well with cumin and turmeric, adding a beautiful hint of warming spice. I've kept the spices quite mild in this soup, in order to accommodate everyone. But if you prefer more of a kick, why not try adding ½ fresh red chilli?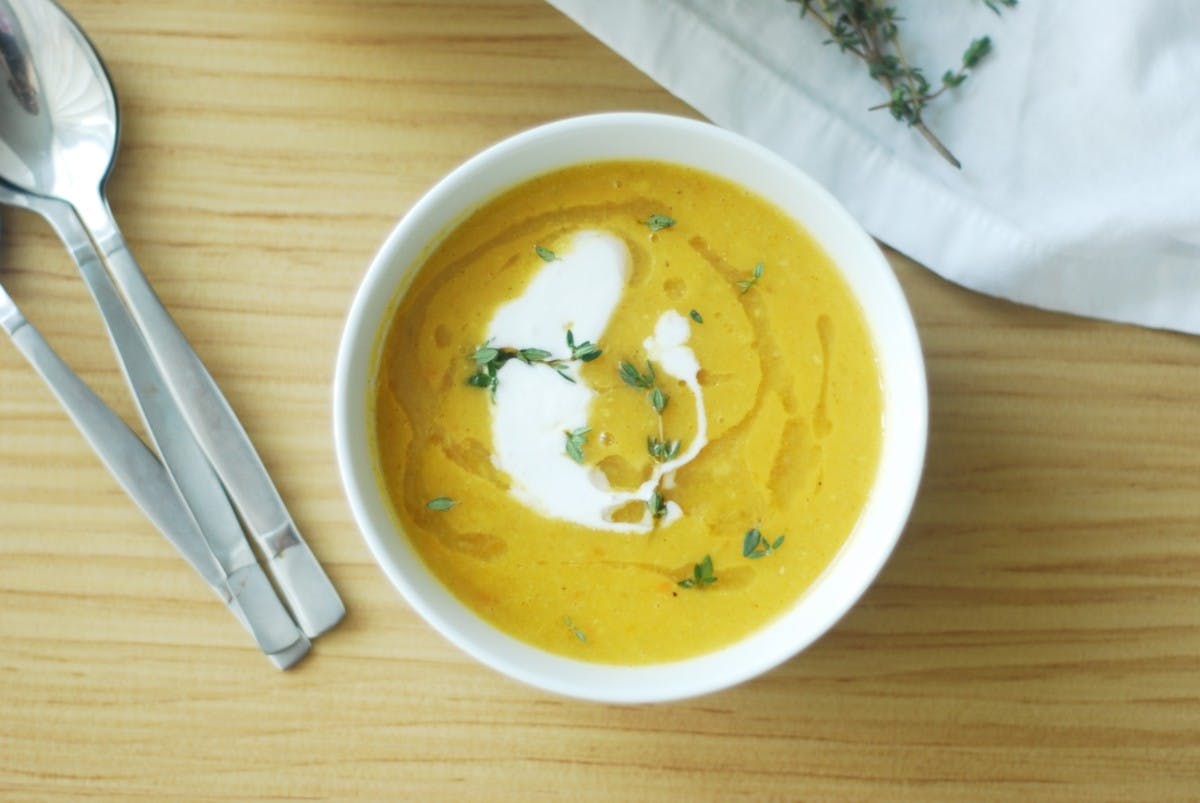 To add a rich creaminess, I've made a little coconut crème to garnish the soup. This really helps to balance all of those spices, and gives it that extra special touch.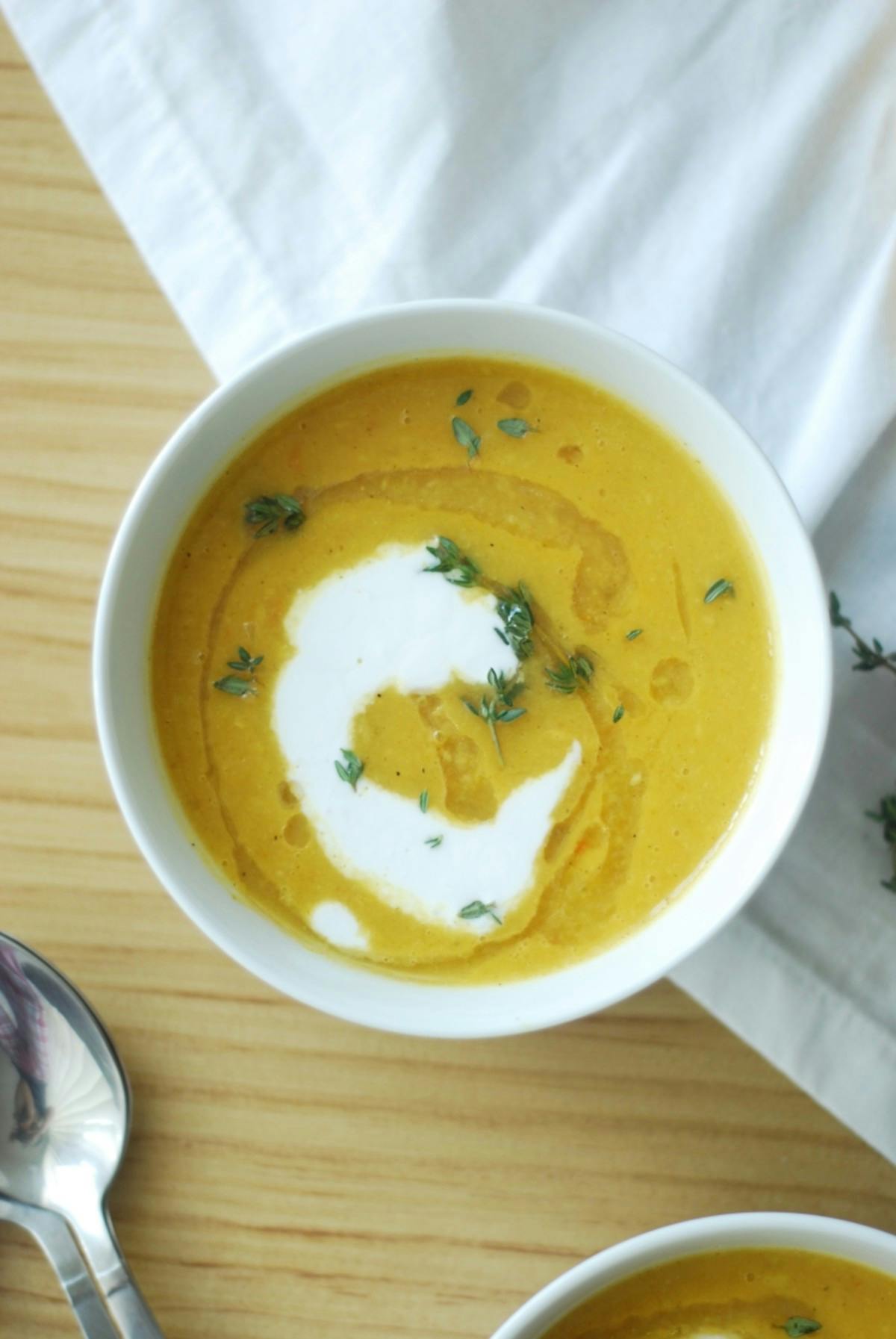 I hope you enjoy this Spiced Parsnip Soup – remember to use the #heartandbowl hashtag if you make this!
Plus, stay tuned for next week's Christmas Menu recipe, where I will revealing the main event!