Summer King Prawn Courgetti
July 12, 2015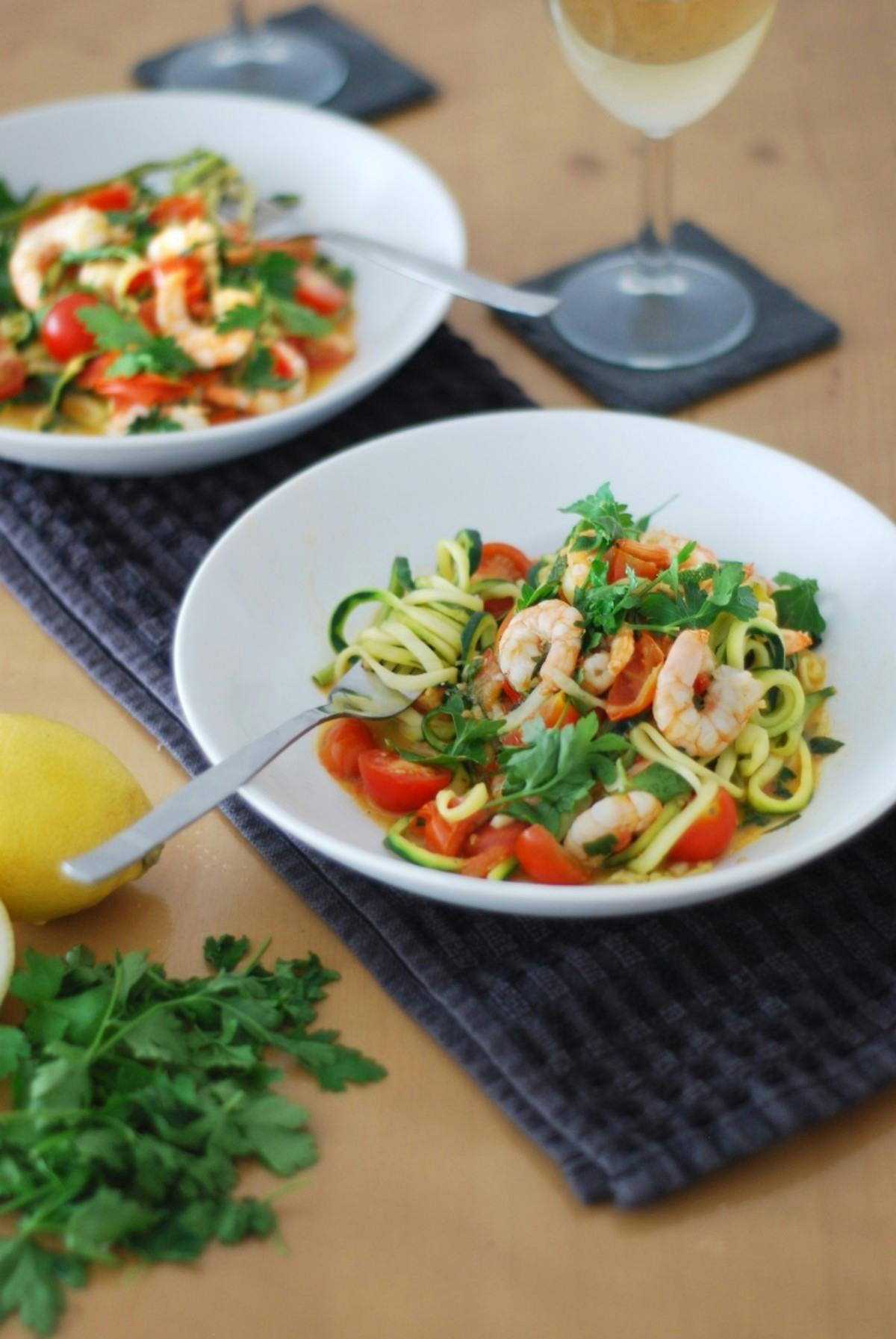 So, unless you've been living under a rock for the past year, you will have probably heard of a little thing called spiralizing. One day (not so long ago) some clever clogs decided – HELL, let's make spirals out of vegetables! Since then, it's become one of the biggest healthy eating trends of recent years. That's right! Goodbye carbs, wheat and after-dinner bloating – we don't want you anymore! Now we can make spaghetti, linguine and noodles out of all kinds of veg, and we're not looking back.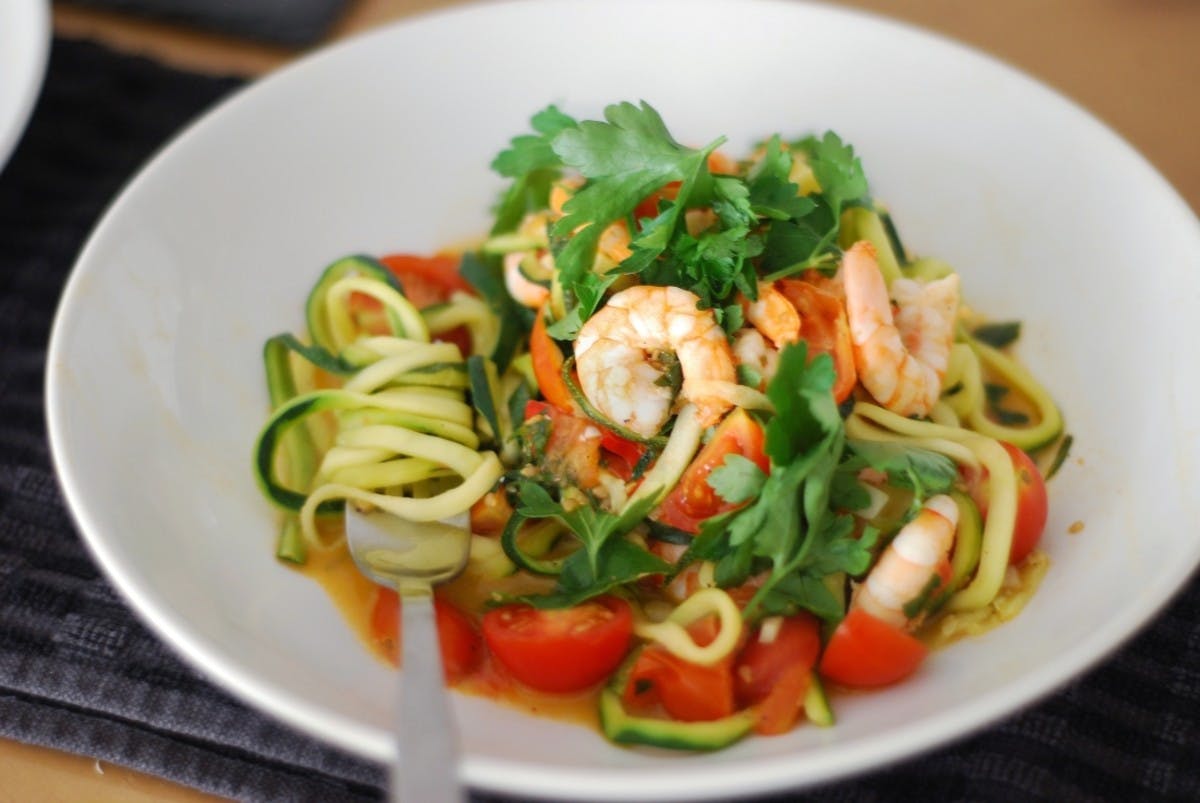 If you're new to spiralizing, here are a few suggestions of vegetables you might want to try:
Butternut Squash
Carrots
Courgette (Zucchini)
Cucumber
Yellow Squash
In order to create nutrient dense alternatives to some of your usual staples, simply wash your vegetables, cut off any ends, peel them (if needed) and put them through a spiralizer. You can pick up spiralizers from places like Amazon, such as the Hemsley + Hemsley Spiralizer, or the ICO Vegetable Spiralizer for a smaller alternative. (This happens to be my weapon of choice.)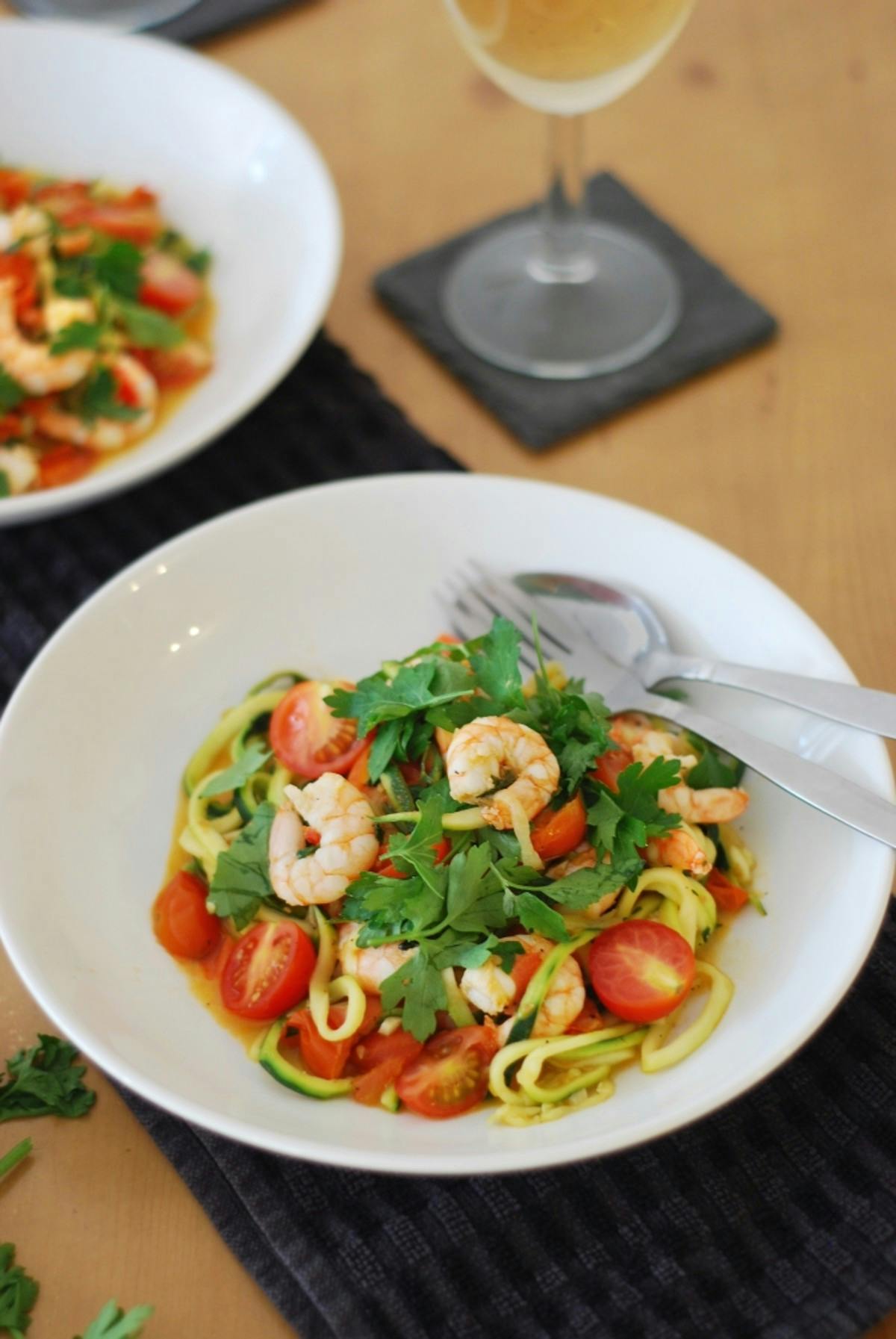 I don't normally get blog requests, but my good friend Olivia recently suggested I post a spiralizer recipe, and I jumped at the chance to get twirling vegetables! Because not only is spiralizing really healthy, it's also ridiculously fun. No, seriously. You'll get loads of satisfaction out of spiralizing, and that may sound a little crazy, but just try it. Ok?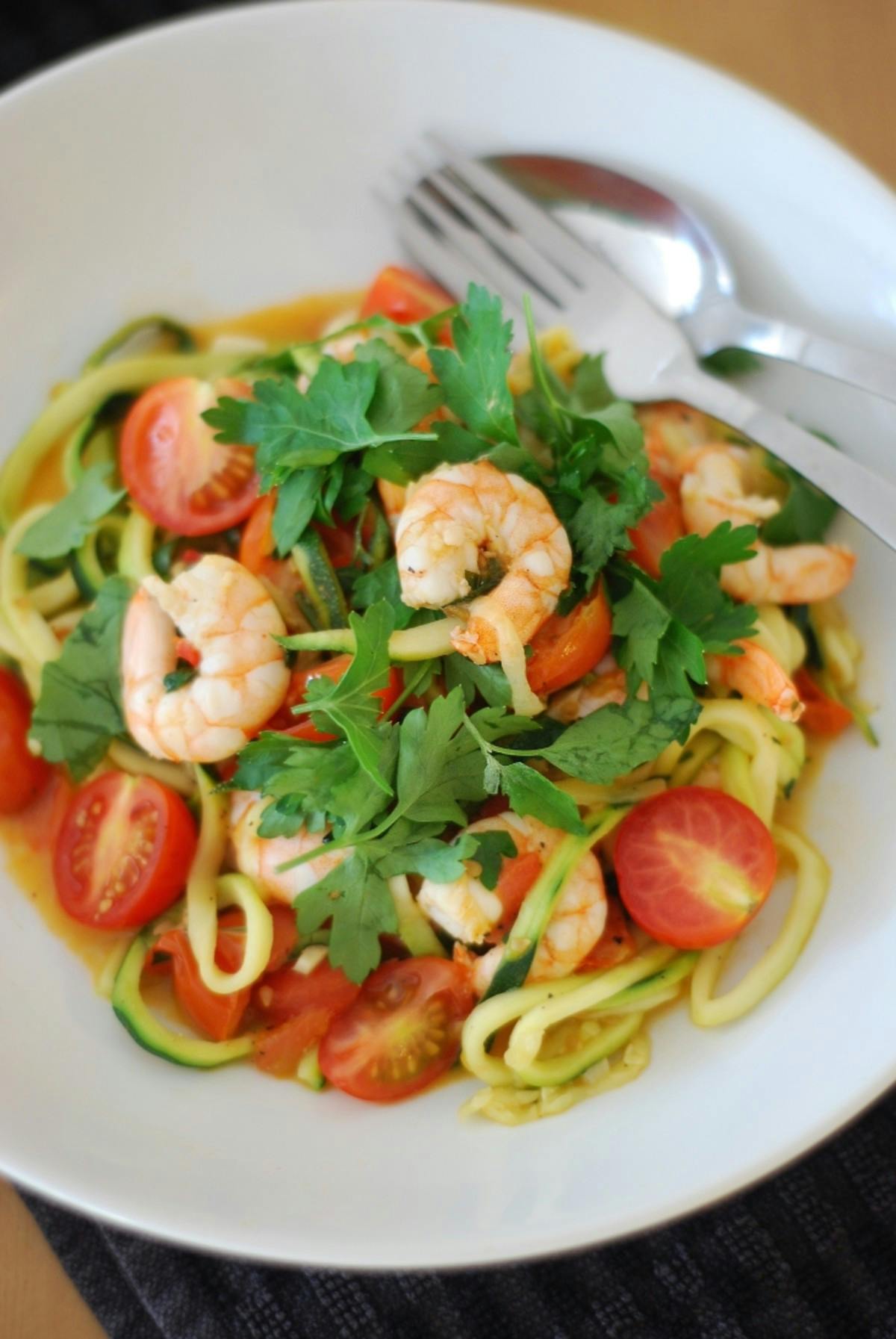 This King Prawn Courgetti dish has minimal ingredients and is quick and easy to make. It's ideal for the summer, as it's super light, fresh and healthy. I used to make a version of this recipe with gluten-free spaghetti, but I actually think it works much better with courgetti. You don't get that horrible bloated feeling after eating it, and the courgettes add much more flavour, colour and texture.
Good luck with all your spiralizing adventures and don't forget to #heartandbowl if you make this!