Tea Blending Workshop @ Bluebird Tea Co.
September 27, 2015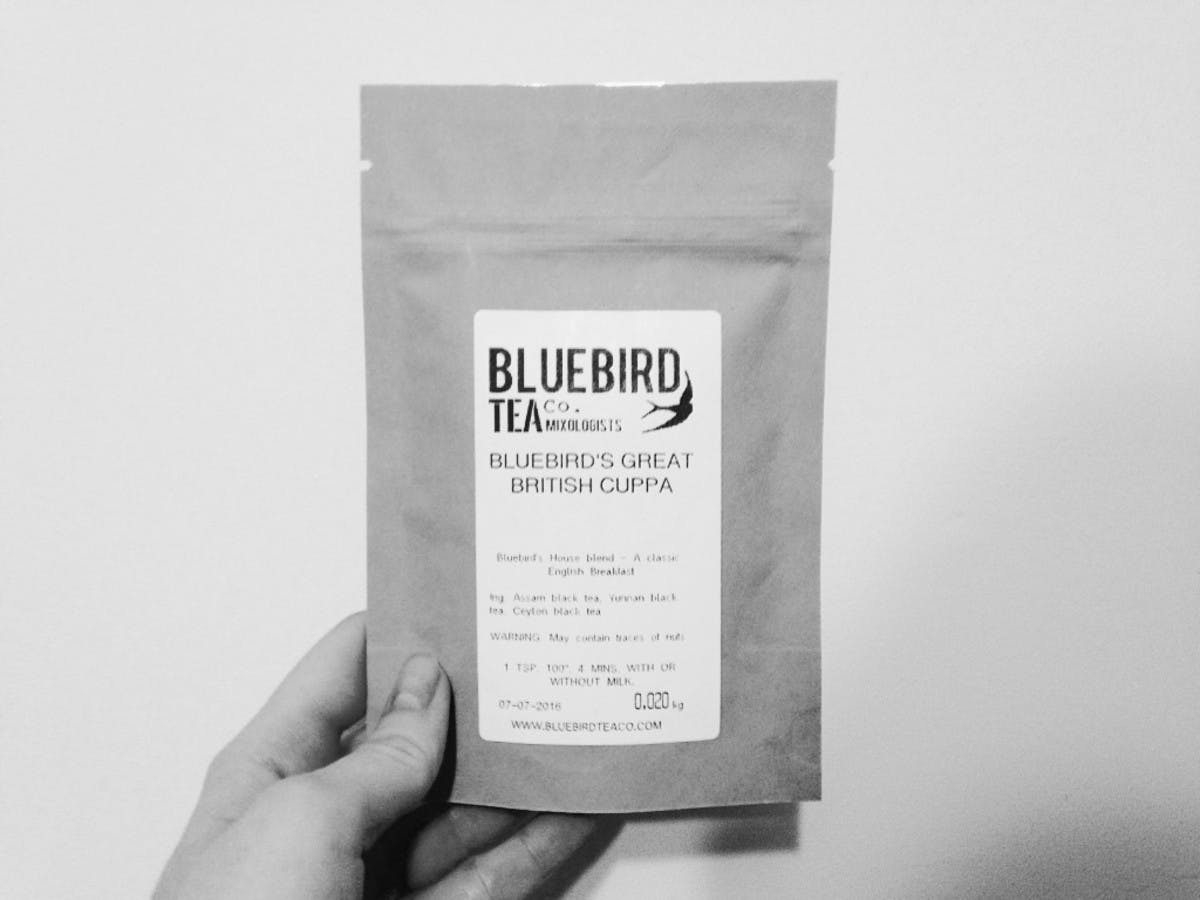 As soon as I stumbled across Bluebird Tea Co. a few months ago, I fell hopelessly in love. I was browsing for some loose leaf tea online, hoping to buy some for my mum as a birthday gift. Within seconds of landing on their site, I knew I had come to the right place. Bluebird had so many unusual and quirky looking blends on offer, I was completely spoilt for choice.
But then something extra special happened. I found an even better gift…
a Tea Blending Workshop!
That's right – a friggin' tea blending workshop! Having never seen anything like it before, I bubbled over with excitement, and booked us both a place immediately.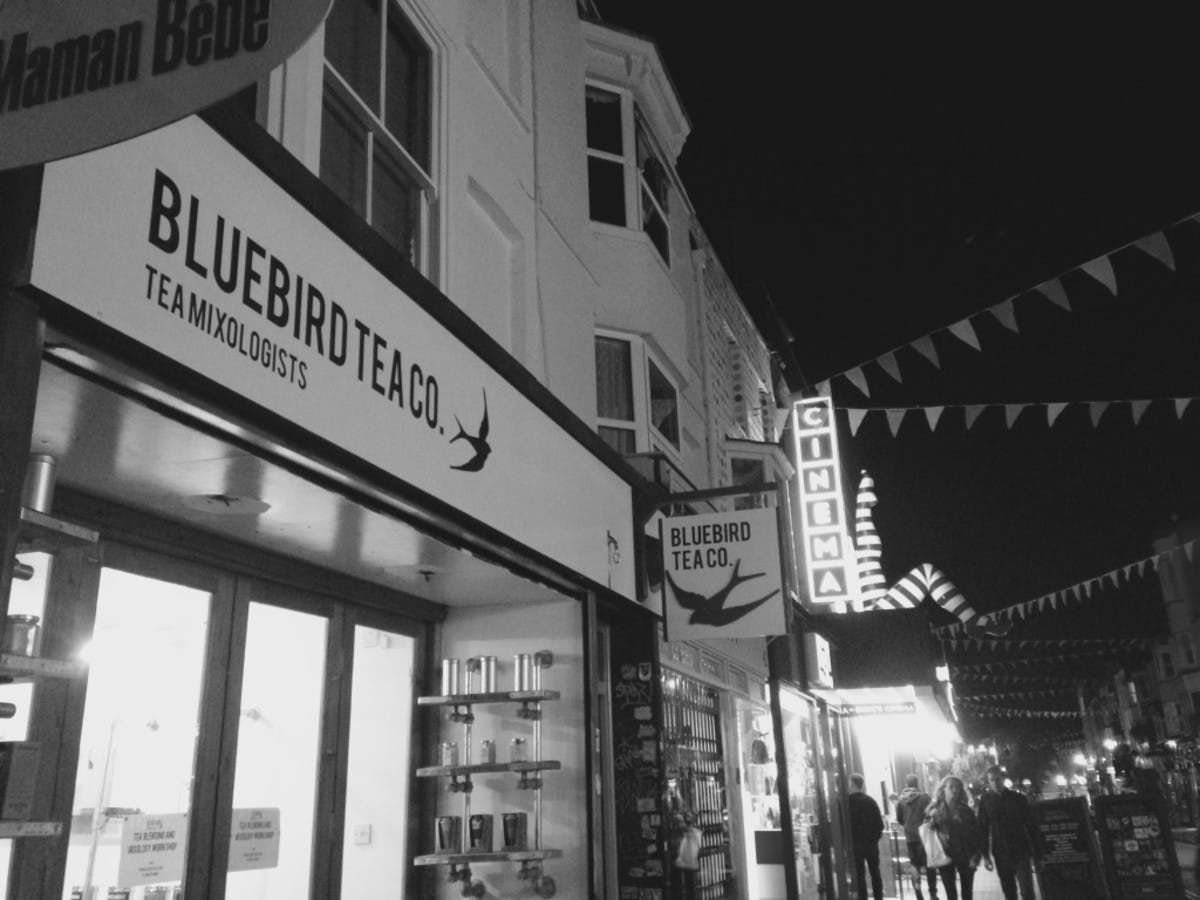 The Brighton based tea company, pride themselves on being UK independent tea blending specialists. They're young, fresh, with buckets of personality. This is quickly apparent when you chat to one of the team, or try one of the unique blends on offer!
With my mum and me being massive tea drinkers, we've started to become a bit (dare I say it) "geeky" over our tea blends. Dedicated tea cupboards. Fancy brewing equipment. I'm sure you'll understand.
Bluebird Tea Co. seemed like the perfect place to expand our tea knowledge, and help us to really understand the art of tea blending. Due to the popularity of the workshops, we had to wait 10 weeks for the first available session, but I knew it would be worth the wait! September finally came around, and with bags packed for a weekend trip to Brighton, we were off to attend Bluebird's expertly named UniversiTEA.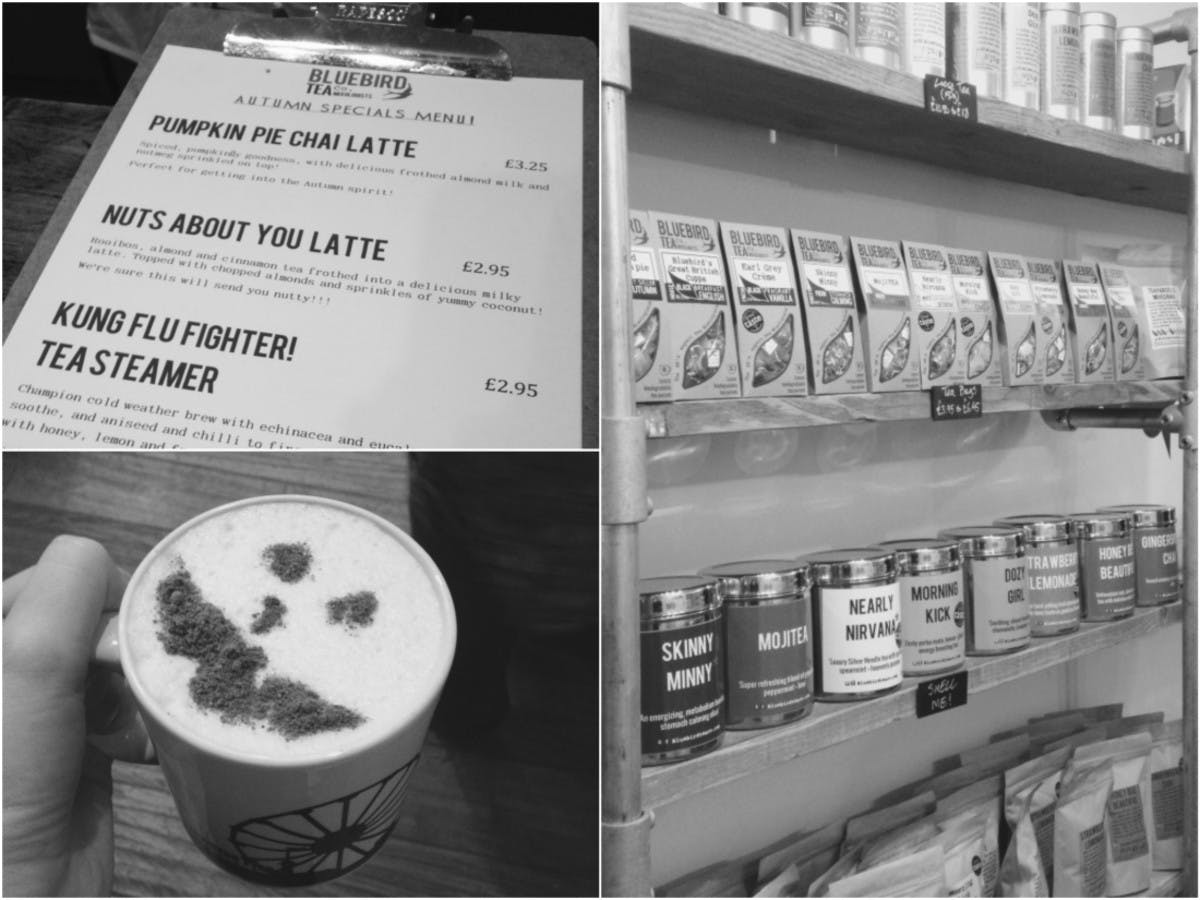 4 hours later…
We arrived in Brighton!
Shhhh, tea is totally worth the distance.
On arrival at their flagship store, we received a warm and friendly welcome from the team. Added to this was the promise of unlimited tea cocktails + hot drinks all evening – and we knew we were in for a good night! I went for a Mojitea Daiquiri, while my mum went for the Hot Spiced Strudel. Both were equally awesome. Later into the evening, we both tried a Pumpkin Pie Chai Latte with frothy almond milk. Best chai/latte/THING ever.
To kick things off, we were given a number of different tea leaves + blends to identify. After we had tried to guess each one, Co-founder Mike, expertly talked through the different varieties. He explained each of their individual qualities and benefits.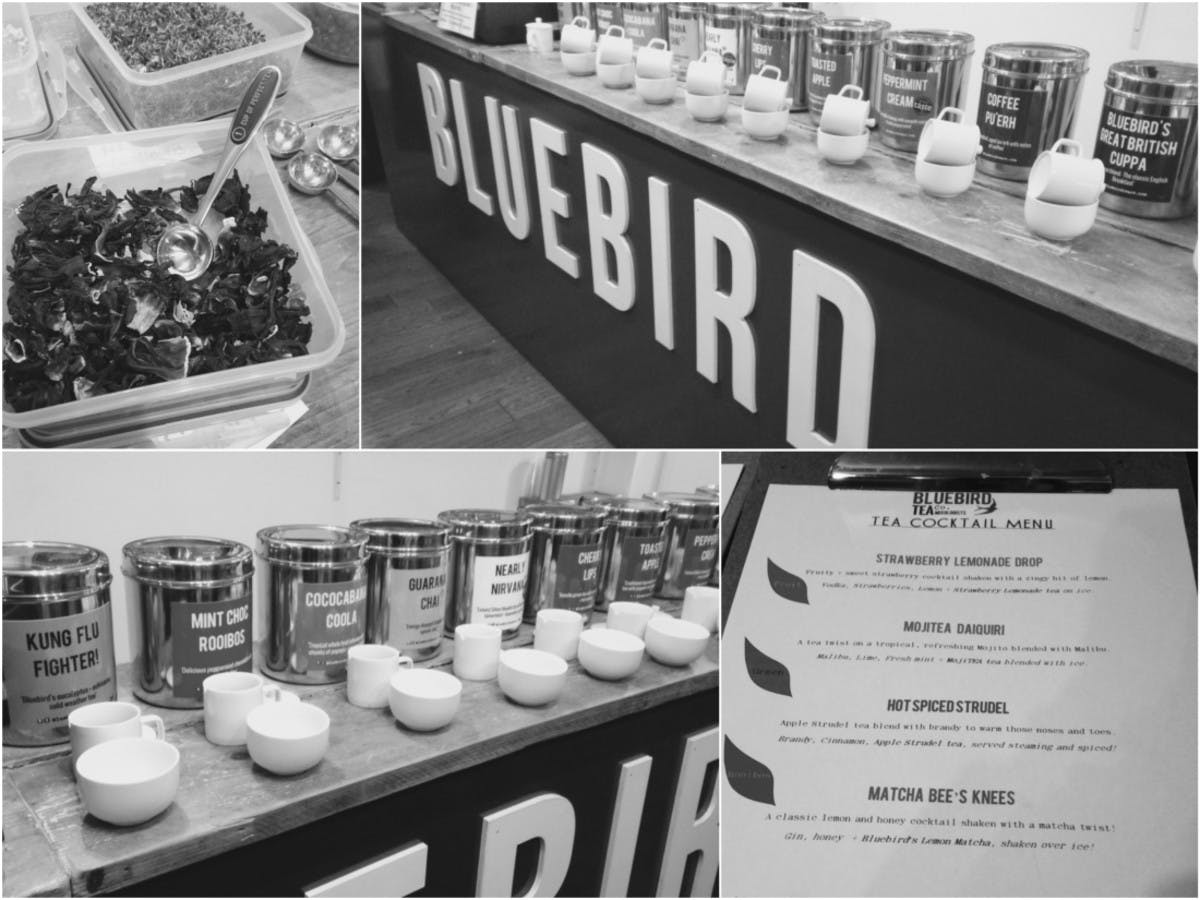 From here, we went straight into the tasting, and learnt the art of tea slurping. The trick is to be as LOUD as possible with your slurping skills. Like all serious tea tasters, I gave myself a kitchen-roll bib to avoid the inevitable.
All in all, we got to try about 12 different teas! From the light white blends, through to fruit, rooibos, herbal, green and strong black tea blends. Each one was beautifully delicious in it's own right. A stand out for me was Nearly Nirvana, a white silver needle tea with spearmint + jasmine.
Once the tasting was over, we were given the chance to take what we had learnt from the talk + tasting, and make our own tea blends! They provided a number of different leaves we could choose from as a base, and then a huge number of ingredients to flavour and customise our blends.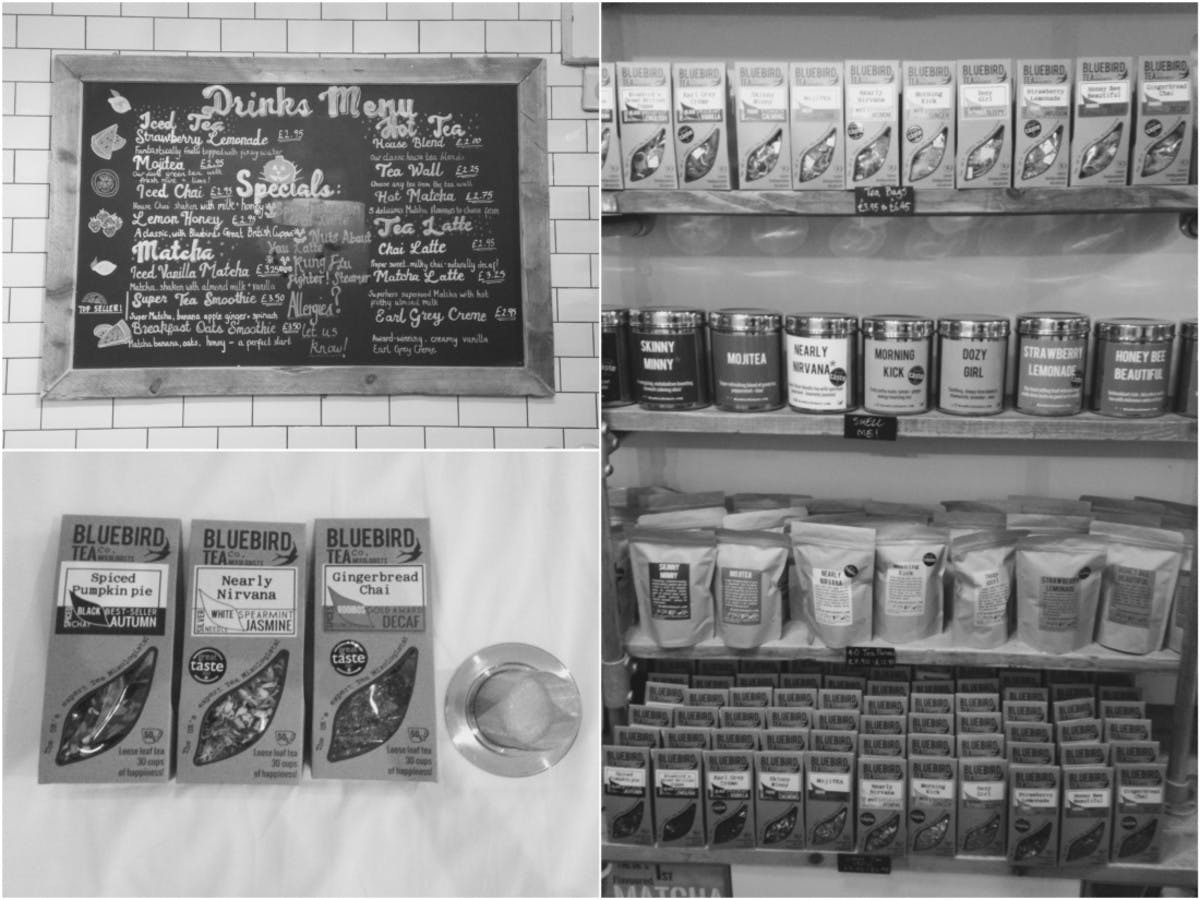 I tried to keep it simple each time, and only opt for a couple of ingredients for each. I came away we three of my own blends:
Coconut and Rose Green Tea
Peppermint and Liquorice White Tea
Raspberry and Cocoa Black Tea
I also couldn't resist buying some blends from the store, and came away with my favourite from the tasting + that delicious Spiced Pumpkin blend:
Nearly Nirvana
Spiced Pumpkin Pie
Gingerbread Chai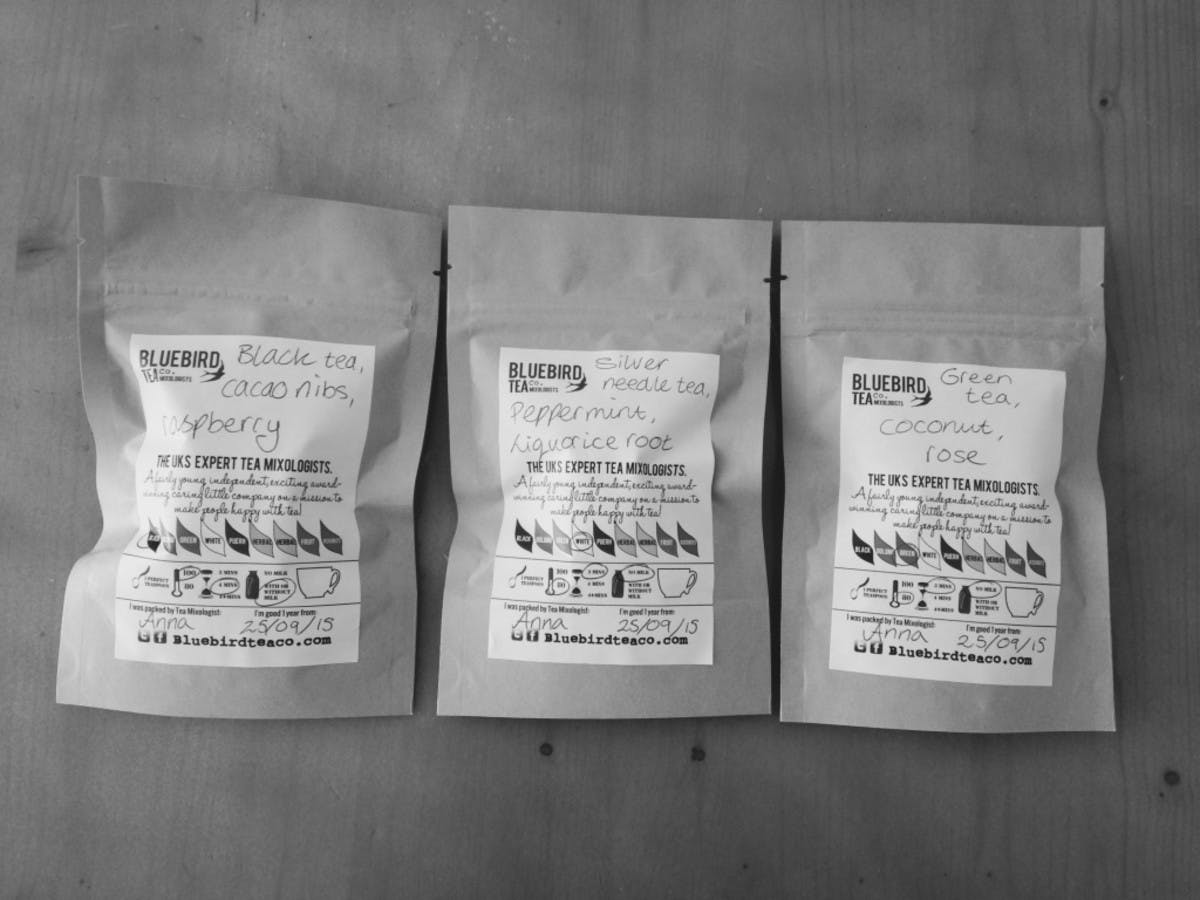 If you're a tea lover, or want to learn how to blend your own tea, I would wholeheartedly recommend Bluebird Tea Co.'s Tea Blending Workshop. The atmosphere in the shop was buzzing all evening, and we had a great laugh with the whole Bluebird team. They seemed happy to give advice, and answer all of my questions (no matter how silly!)
I learned tonnes of handy tips, tasted some top tea, met some great people, and had the best evening!
Bluebird Tea Co. currently run workshops on the last Friday of every month + are £35pp.
Want to book a workshop? Or buy some tea? Visit Bluebird Tea Co.