Vanilla CoconutTruffles
May 2, 2015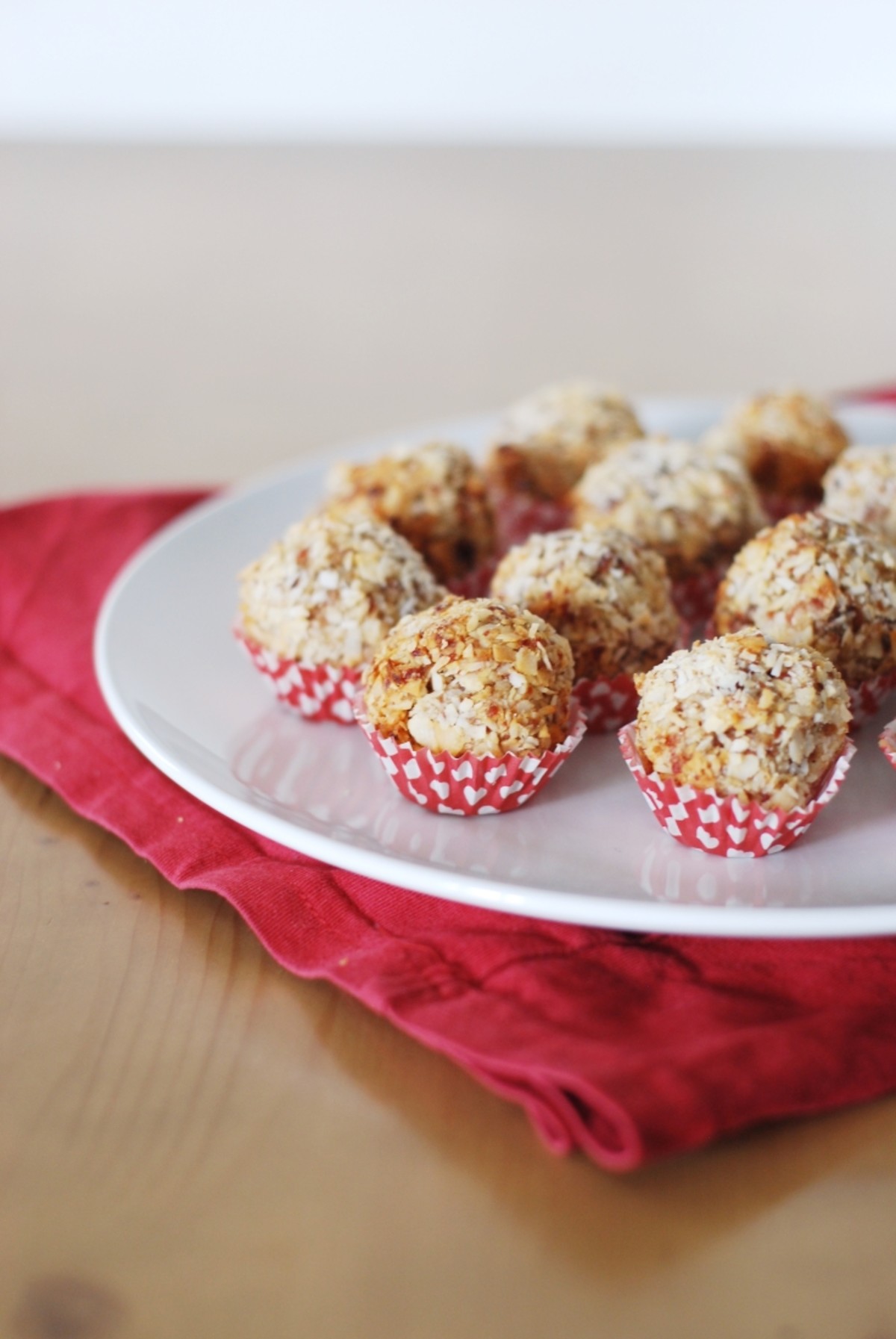 Ok, so I've use the word "Truffle" very loosely here. In all honesty, these are nothing like truffles – I'm not even going to pretend. There's not a chunk of chocolate in sight. Sorry Willy Wonka!
But if like me, you're looking for a healthy alternative to cocoa, these little guys are the golden ticket! They are pretty damn healthy and will fuel you with energy, as well as satisfy your sweet cravings.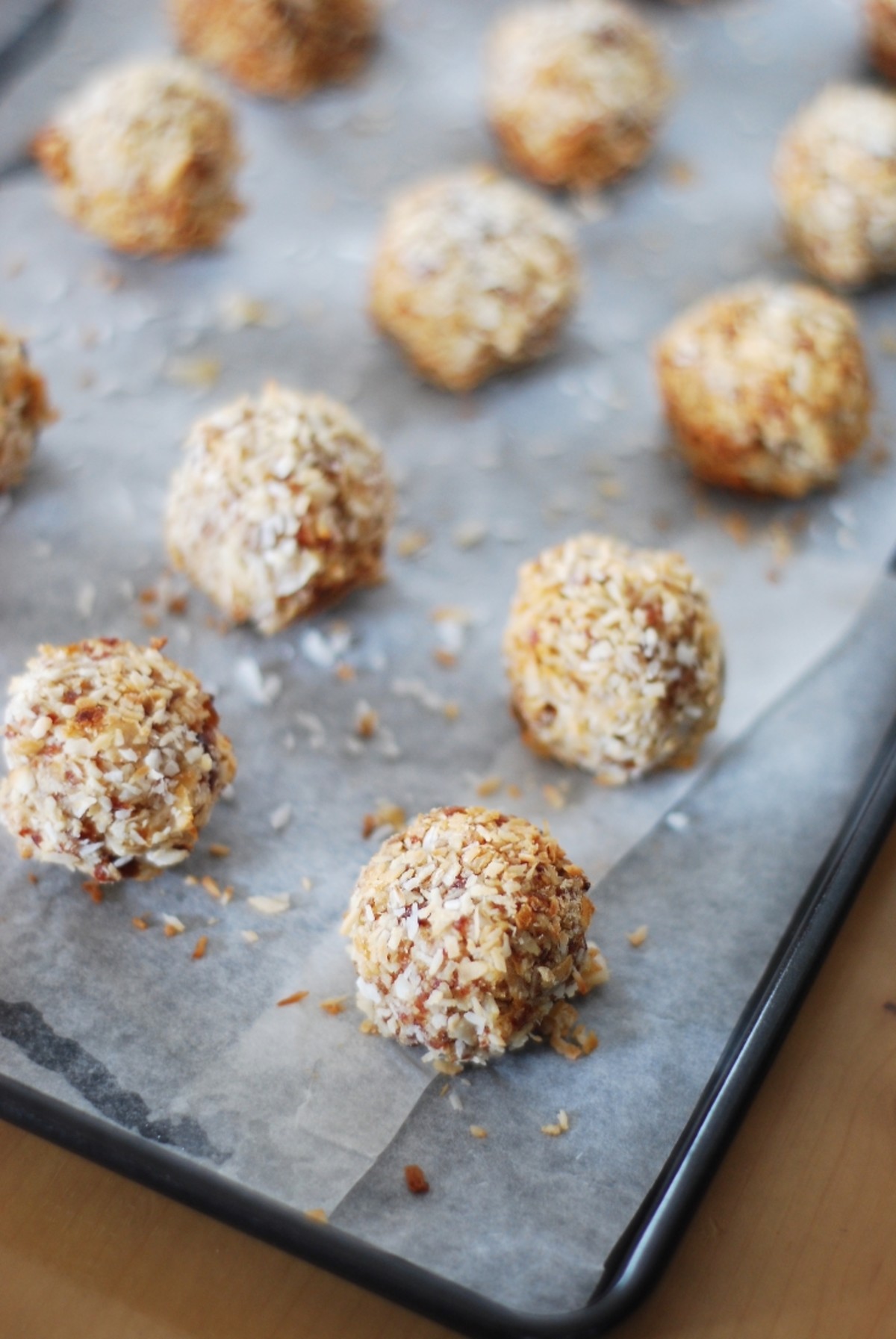 Aside from ditching the cocoa, these Vanilla Coconut Truffles are also gluten, dairy, nut and refined sugar free! Yep, Willy Wonka is really not happy.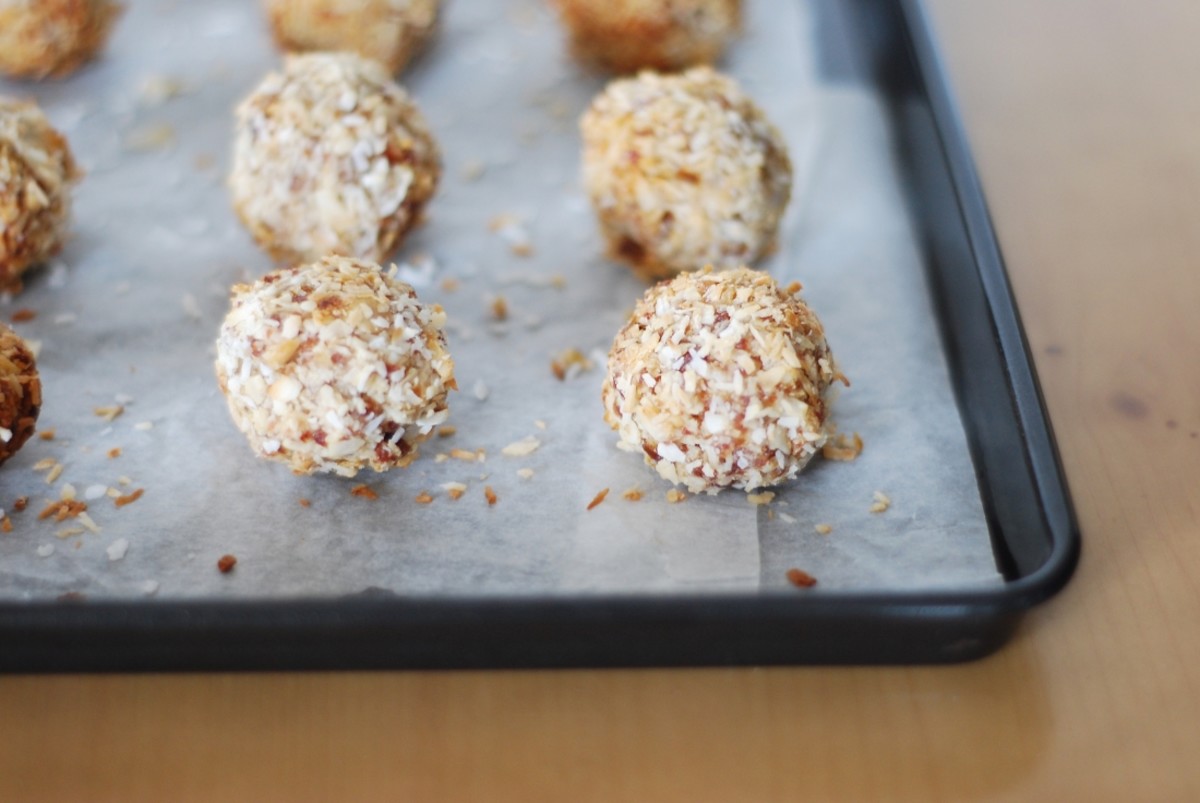 Soaking the dates is a really crucial step. Don't forget or miss this out, as it will completely ruin EVERYTHING. Make sure you do this right so you're not sobbing over the dry mush in your food processor. Don't say I didn't warn ya'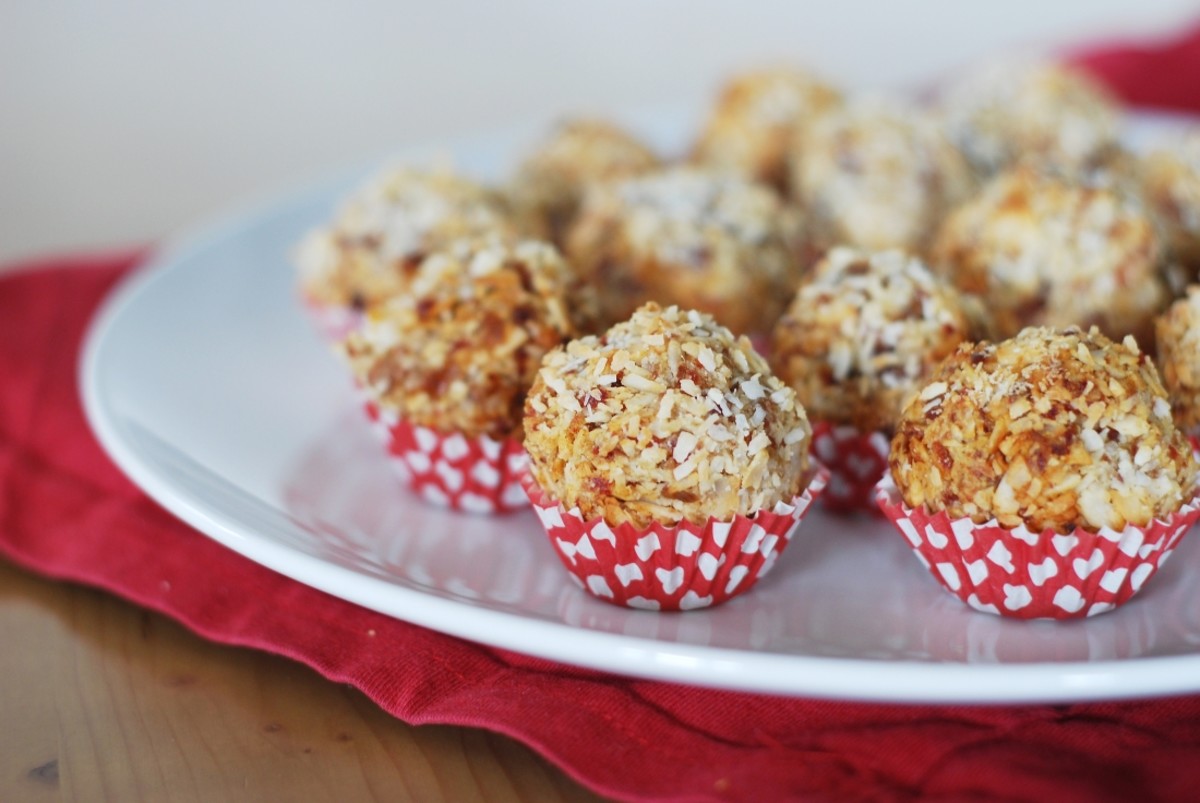 When you've finished baking the truffles, you can present them in cute little cases like I have, or simply transfer them into a bowl. Alternatively you can just inhale them straight off the baking tray…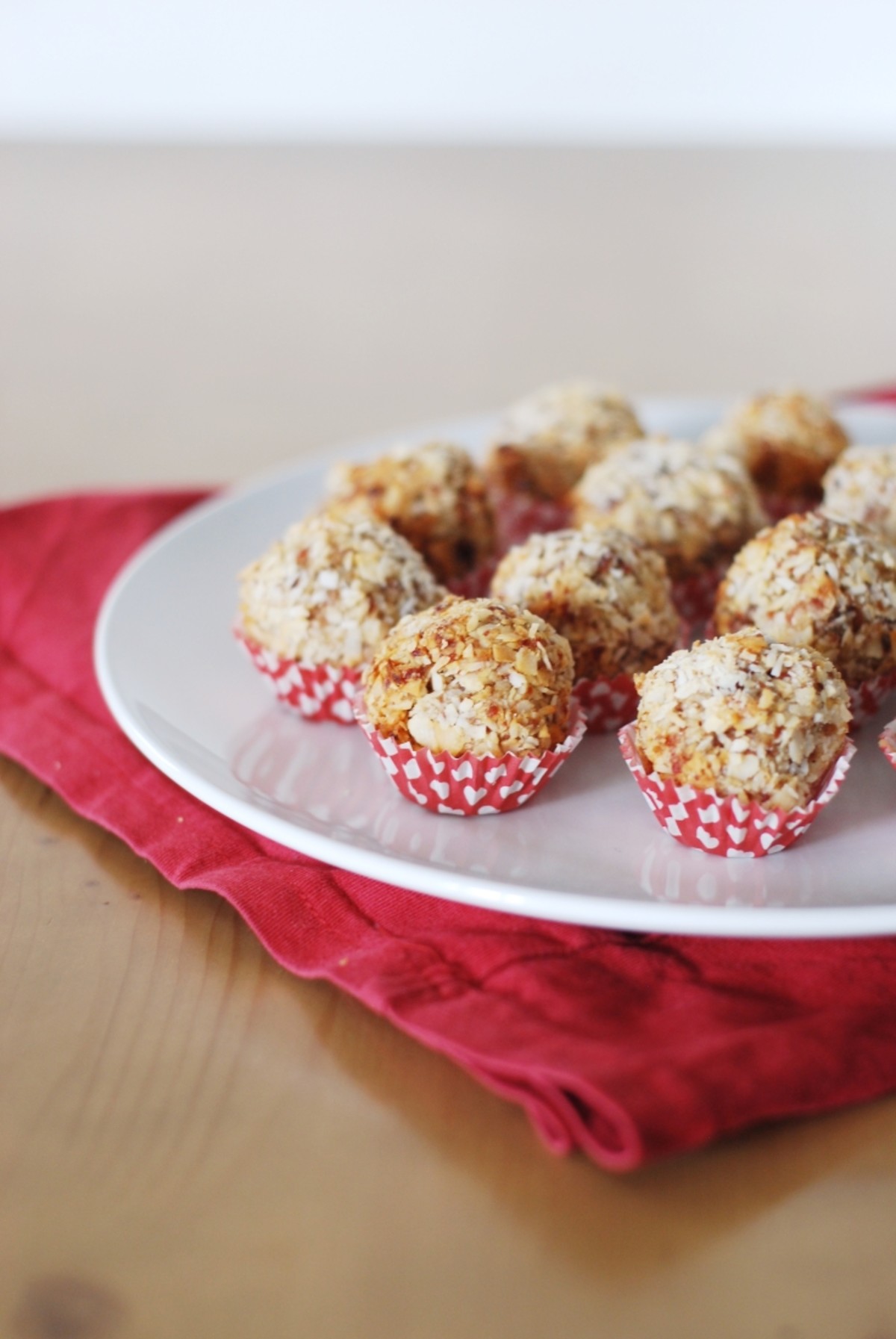 While these Vanilla Coconut Truffles are delicious, I've included some different options for flavours and decoration in the recipe notes, incase you wanted to mix things up! Go on, live on the edge.